Fall Frolics 2019: Another Season, Another Memorable Show
On Nov. 20 and Nov. 21, the Gablettes, the national winning dance team of Coral Gables Senior High, held their annual dance show "Fall Frolics" in the school auditorium. They were accompanied by the Leonettes, the Ponce Middle School dance team, Gablette Minis and the Golden Knight's Dance team. 
The night began with students and parents lining up in front of the school's auditorium to purchase their wristbands at approximately 6:00 PM. Once the curtains opened, the Gablettes danced their opening performance "Come Alive." They surprised the crowd with a group of dancers from each elective period that spread out to each aisle of the auditorium and joined the performance.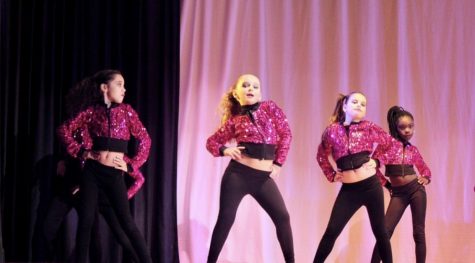 After a spectacular opening dance, the Mini Gablettes awed the crowd as they performed "Little Divas." As the night continued, the dancers ranged  in styles and genres of dance from emotional and touching dance like "Here We Go" by the senior Gablettes to the hip-hop style of  "Big Things Poppin'" by the elective level 3 class. 
Every elective class had their own unique dances; dancers from level four implemented a fanatical dance of "This Moment" while dancers of level 2 two performed an upbeat dance of "Get Low" and "Bring em' Out."
Chris Caceres, the only male on the 2019-2020 Gablettes team, had his own contemporary choreography that the dancers involved had to audition for. He created an emotional piece that touched the audience and captivated their attention. The dance had a special moment where silence covered the stage, broken only by the sounds of heartbeats.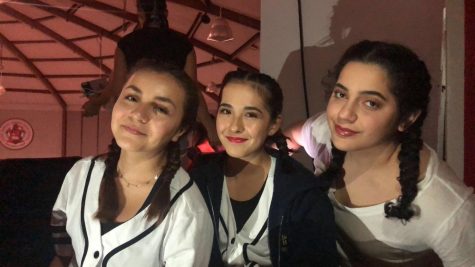 "As a senior, it feels bittersweet knowing it's my last time performing Fall Frolics. Performing on that stage since my freshman year to now has been part of my life. I'm definitely going to miss it but I'll be back each year as an alumnus to watch the shows and see how far this team keeps going." senior Chris Caceres said. 
The carefully choreographed and rehearsed show was a result of months of practice. Ms. Diaz, the instructor of the dance electives at Gables and Gablettes coach, has worked with students of all levels to prepare them for the show. The elective classes practiced their dance approximately a month in advance during their class period to review, while the Gablettes cleaned one dance at a time during their daily practices.
Since not everyone is in every dance, the dancers not participating in certain dances would go outside to review with someone in charge. Every day after school until 7 pm, each Gablette put their maximum effort into practice as they prepared for an eventful and mesmerizing show.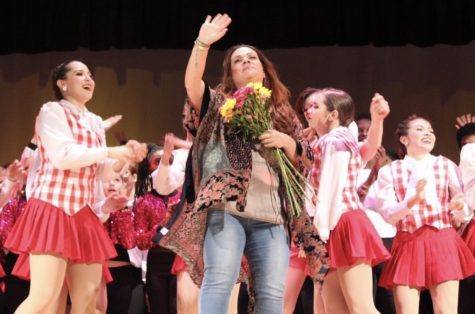 "Although prepping for shows is always a little stressful I think this year through rehearsals and late-night practices we really grew a bond as a team. I feel closer to everyone than I was when we first began practicing in August. I had such a great time, and I am ecstatic for our next performance" sophomore Katrina Carpintero said.
As the show came to an end, the Gablettes performed their final song, "Send me on My Way." Once it ended, every dancer that participated came together and brought out Ms. Diaz to acknowledge her dedication to the dancers and thank her for another successful Fall Frolics performance.