Cavalier JROTC Wins the Raider Head-to-Head Challenge
On Saturday, Sep. 19, our very own Junior Reserve Officers Training Corps (JROTC) competed in their very first Raider Head-to-Head challenge of the year at Coral Reef Park. With their determination and commitment to their team, they won first place overall.
They competed against some of the fiercest high-schools such as Killian, American Senior and Jackson. The challenge consisted of very rigorous activities such as liter carry, rope bridge, tire flipping, an obstacle course, and a 5k run.
"I believe we need to improve on our stamina, keep on running and pushing ourselves to the limits," senior Annie La Roche said.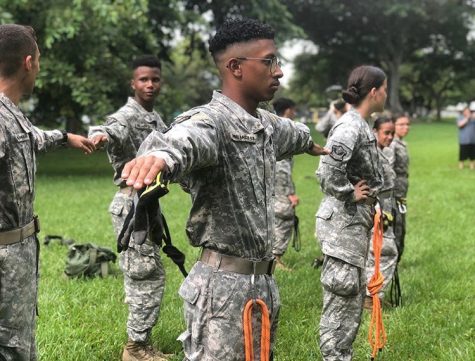 These events are meant to train these young men and women for what the enrollment in the United States military would be like. The first event is the liter carry, where the team must split into a group of five people and carry the weight of a body, 120 pounds, for one mile.
After this difficult task, the team must construct a rope bridge by tying on a rope seed and cross a gap between two trees without touching the ground.
Then, with two teams of five, they flip a tire 100 yards, with each team of five flipping for 50 yards.
After all this, they then run through an obstacle course with a weighted stretcher. This is meant to test the teams' military ability in thinking fast and critically in any obstacle they may face. The competitors finish the event with a 5k run.
This competition is critical in teamwork. It tests a team's ability to work together and apply critical thinking skills to get the tasks done in an efficient manner.
"Although we got first place overall, we did make some mistakes in the competition which we can improve on by going to our practices every day and putting in a lot of hard work and determination. " said senior Luis Rizo.
Through many hours of training and practicing, the Raider team can take the lessons that they have learned and apply it in practice to improve their skills for their next competition.
Despite their victory, this team continues to put forth more effort every day in practice in hopes of performing even better in their next challenge. Be sure to root for them in their upcoming challenge on Oct. 11 at American Senior High. As always remember go Cavs!
About the Contributor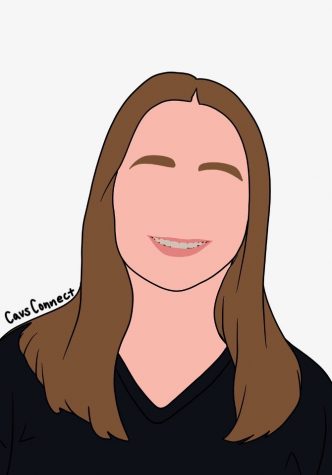 Audrey Simon, CavsConnect Staff Writer
Audrey Simon is a rising sophomore in the International Baccalaureate program at Coral Gables Senior High and a second year CavsConnect staff writer. She...