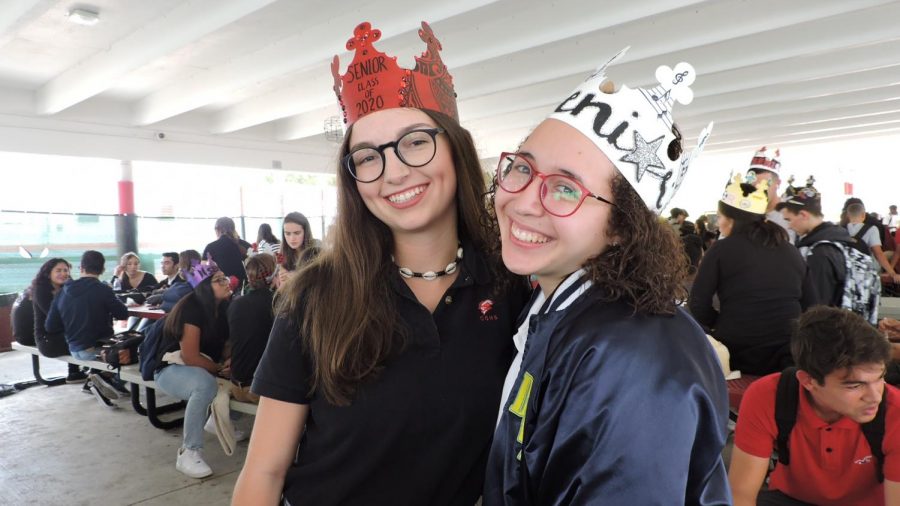 New School Look, Same School Pride: Class of 2020
August 23, 2019
Amidst a particularly overwhelming array of school beautification projects that have closed off a large part of Coral Gables Senior High's campus, the class of 2020 has made the most of the inconvenient situation through their profound display of senior pride made evident by their participation in the annual senior crown contest and their unconditional support and confidence towards the upcoming senior festivities.
Campus Improvements Cause Changes in Back-To-School Tradition
As the seniors took their first steps into their last year at Coral Gables Senior High School on Aug. 19, they expected to be welcomed by the traditional "last first day" celebration. Typically, seniors take the first day of school as an opportunity to strut their senior crowns, take pictures, and commemorate their last year. This annual event typically takes place in front of the Ralph Moore building, which is located by the pavilion. Due to construction, the class of 2020's time to shine was overshadowed.
"
When I was a freshman I was so excited to be a senior one day and be able to enjoy my first day and take pictures at the senior booth. However, due to the construction and other inconveniences, our senior class didn't receive the welcoming we expected, which I find pretty disappointing."
— Rosa Lagares
It is a tradition for seniors to take pictures in the booth, either with friends or staff, on their first day as seniors. Throughout the summer, Cavalier seniors often get together to decorate their crowns and look forward to arriving on the first day of school with a special setup all for them. Unfortunately, the eldest students were not able to experience a special welcome this year, causing disappointment among the class.
"I think it is really unfortunate that there was not a traditional last first day welcoming booth on the first day of school. It is something people really look forward to and it is a really fun way to show off your crowns with your friends. Being unable to have that experience was really disappointing. I know there is a lot of construction around, which makes it harder to set up a proper booth. I understand why it was more complicated, but maybe they could have moved the event to the gym or the auditorium," senior Julianna Goldfarb said.
After a deflating moment for the seniors, the senior class board plans on counterbalancing the loss by planning frequent senior festivities and better treat days this year.
As for now, they are trying their best to keep up the school spirit with the annual senior crown contest, a competition in which seniors get to compete with one another on whose senior crown is the best decorated. To participate, they capture a picture of themselves wearing their senior crown alongside a teacher of their choice and tag @cavsconnect on Instagram. This way, the senior class board has given seniors the opportunity of showing off their senior crowns.
"Understandably, the seniors were disappointed that there was no senior welcoming on the first day. On behalf of the senior class board, I would like to say that while our options are limited due to hazards imposed by construction, we will do everything we can do to make it up to the class in the form of even better treat days and senior festivities," senior Daniella Berrospi said.
Although construction may be irritating for students and staff to cope with, in addition to the fact that they limit some school events, the benefits of construction will be apparent in a few years. By the time that the class of 2022 graduates, a new two-story building will replace buildings six and seven. Not to mention, there is also new plumbing systems, window replacements and exterior painting projects that are currently in progress, all of which will contribute to the massive beautification project to the place we call home.
About the Contributor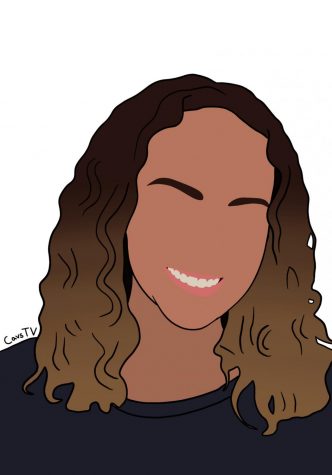 Nataly Leiva, CavsTV Staff
Nataly Leiva is a junior in the International Baccalaureate (IB) program at Coral Gables Senior High School. During her first two years of high school,...
Leave a Comment
What Is the Deal With These Crowns?
A new school year has just begun, bringing in a flood of Cavaliers sporting carefully decorated crowns throughout the first week of school. If you aren't an upperclassman, then you might be wondering why so many students are wearing strangely decorated crowns.
These are called senior crowns, and they are worn by the twelfth graders of Coral Gables Senior High School, as well as seniors at countless high schools across the country. The crowns show that the students are now seniors getting ready to graduate. Not only that, but it also gives students a chance to show off their artistic skills and their interests. Each crown has a specific meaning for the student wearing it.
Many seniors arrived to school on the first day proudly displaying their unique crowns, excited to be in their last year of high school.
"I think my crown is unique because it consists of my hobby of art and painting and my deep love of science," senior Bowen Murley said.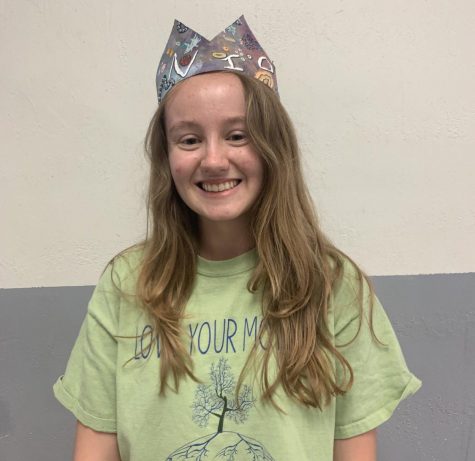 Throughout the first day, an assortment of crowns were seen. Seniors walked around with meme-inspired crowns and other unique interests significant to them, such as music or the solar system. Many gained inspiration from television shows, movies and even other people.
"A friend I met at an internship asked if I was going to make a crown and I had said no since I had no ideas. She ended up convincing me to make a Peppa Pig-themed crown, since a meme about her was trending at the time," senior Van Galex said.
Senior crowns let students be creative and show who they are and what they like in their own personal way. One might even discover a few facts about a student just by their crown!
Despite not having a backdrop, balloons and a red carpet due to construction, seniors still managed to make light of the situation and enjoy the day with friends and teachers, all while wearing their creative senior crowns.
If you would like to see more senior crowns, be sure to click on the slideshow below:
About the Contributor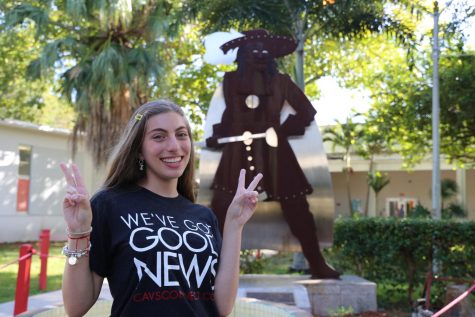 Emma Garcia, Staff Writer
Emma Garcia is a senior in the International Baccalaureate (IB) program at Coral Gables Senior High. As a staff writer, she hopes to write meaningful articles...
Leave a Comment