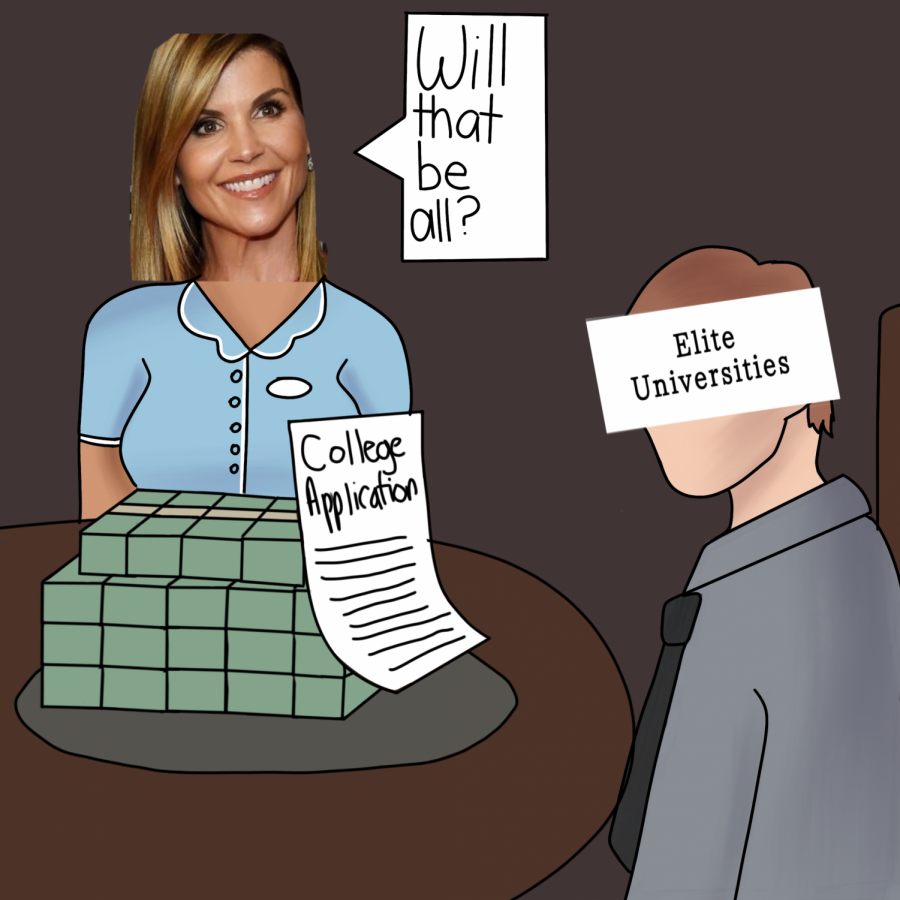 Throughout the nation, hard-working students and parents alike are discussing the recent college admission scandal. Across eight institutions, the families of 33 students were indicted for bribery and other charges, all of which were outlined in a government report. Among the named defendants are famous celebrities and other wealthy figures who were exposed for carefully maneuvering and bribing officials to fake SAT/ACT scores, extracurricular involvement and other information that gave the students an edge in college admissions.
The FBI was originally tipped off by a Southern California man, Morrie Tobin, who was being investigated for other charges relating to another fraud case when he accidentally tipped off the FBI about Yale women's head coach receiving bribes to accept students into Yale.
"I study very hard to hopefully one day be able to attend an elite college and seeing this upset me because it represented what is wrong in the college admission process. If the university is doing its job, then the students who got admitted because of bribes should not be able to pass their classes," junior Javier De La Regata said.
Some of the parents were instructed to "donate" the money into a fake charity which was created for the purpose of the scheme. In addition to getting their children into their dream schools, the parents also benefitted from the tax deduction they received as a result of donating to a charity, sparking outrage across the nation.
The parents being persecuted in this case spent tens to hundreds of thousands of dollars to help their kids build profiles that were more appealing to elite universities. The methods involved included photoshopping pictures to manufacture the appearance of a student participating in a club or varsity school sport, paying SAT proctors to correct test answers, and bribing college sports coaches to admit applicants under false athletic scholarships.
Some parents spent at least $200,000 or more bribing the officials, which is around the cost of attendance for most of the schools involved. Top-tier schools such as Yale, USC and Stanford were involved in the scandal, and some schools such as USC have frozen the students' accounts in response to the crisis.
"It is unfair that students who put in more effort than others cannot get into college, but having money qualifies you to get into wherever you want. I am very upset by this evident lack of equality and I hope those who cheated are brought to justice," sophomore Nataly Rabello said.
Among the named students in the report was actress Lori Loughlin's daughter and Youtuber Olivia Jade was caught in the scandal. A freshman at USC, the 19-year-old's parents were both caught bribing the recruiters for the USC rowing team despite Olivia's lack of involvement in the sport. Her older sister, who also attends USC, was found to have been involved in the same scam.
While no official public statement has been released by most of the institutions, the public is awaiting for the trial dates and further updates to be released.
[powr-twitter-feed id=f1a95f6b_1553189472540]