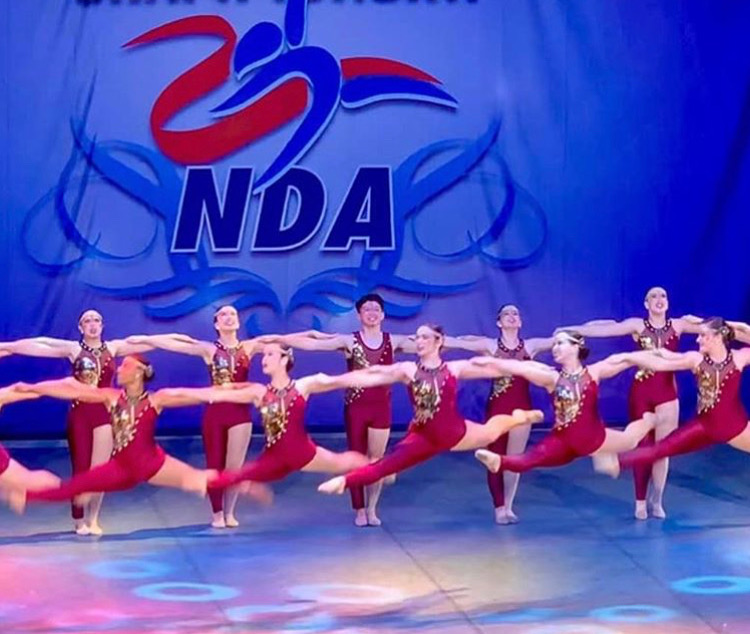 Erika Diaz
Last Thursday, the Gablettes embarked on their trip to Orlando, where they competed in the American Dance Alliance (ADA) National Championships. This is their first time competing at ADA, and the team prepared tirelessly for this occasion. It is their last competition of the season, and for all of the seniors, their last dance competition as a Gablette. Since it is the first year that Ms. Diaz has coached the team, the Gablettes hoped to prove that all of their hard work thus far has paid off.
"The experience was amazing because just seeing that talent is not only in Florida but throughout the whole nation exemplifies the hope and unity of dancing. I was honestly satisfied but slightly disappointed with the results but it's just my first year as a freshman and I have many more to come," freshman Saryà Dany said.
The trip began early Thursday morning when the Gablettes drove to Orlando and began practicing as soon as they settled into the hotel. The first and only dance competing on Friday was the varsity kick routine, which, after a stunning performance, resulted in them qualifying for the Sunday finals. On Saturday, the junior varsity jazz and the varsity contemporary performed their routines and both made it into the finals as well.
"Competitions are always an emotional roller coaster for me because you have to be able to use the adrenaline and the nerves to go out in front of hundreds of people and perform so Nationals is like a whole different ball game of emotions. I am extremely happy with the results because we have only been with our coach for 6 months and we've gotten this far so I can't even begin to imagine how far we'll go next year when we have been training harder and getting so much stronger as a team," junior Janelle Lora said.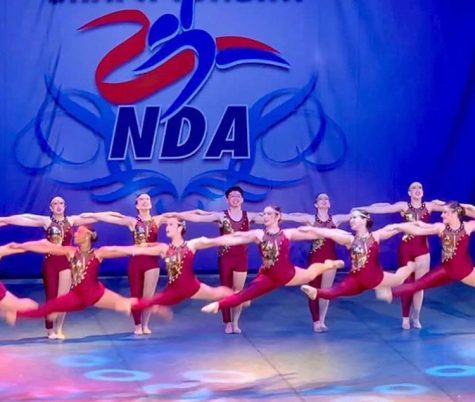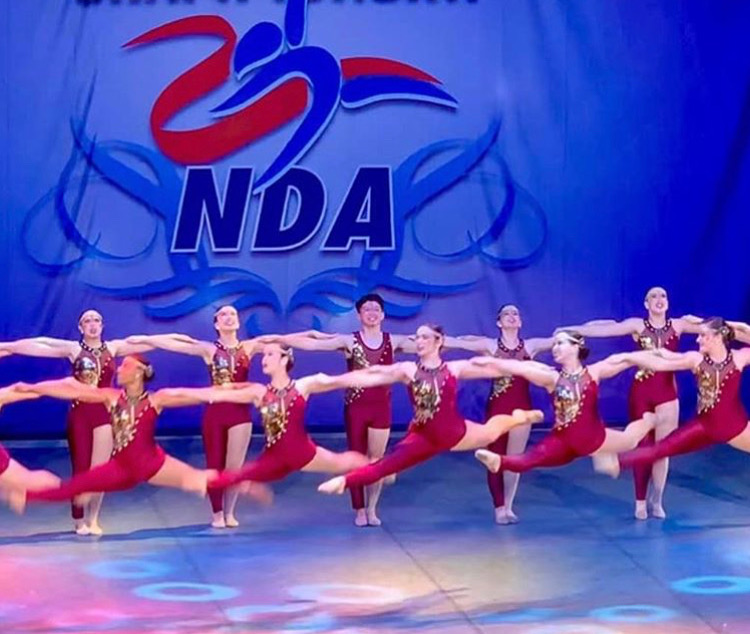 On Sunday, the Gablettes performed their dances again for the final judgement. This judgement decided the placement the dances would receive in their respective categories. The junior varsity jazz received third place, the varsity kick won second place, and the varsity contemporary placed tenth out of 34 routines.
Before competing in NDA, the Gablettes competed at the regional and state American Dance Alliance (ADA) competitions. This was a good preparation for the highly competitive national competition that allowed them to see which dances would catch the judges' eye. The dances went up against teams such as Lake Central, Hialeah Gardens, Smithtown, and Brentwood, some of which they had competed against before.
This competition was difficult, but the Gablettes left their hearts out on the stage and came out with  high placements which reflect their dedication to the team. To celebrate, the Gablettes went to Universal Studios and Islands of Adventure on the final day of the trip. This was a great bonding experience for the team and a memorable ending of their last competition of the season.