Gables Hosts Special Olympics Basketball Competition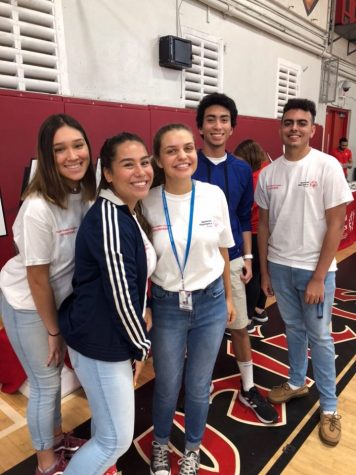 Monday, Nov. 26 brought this year's Miami-Dade County Public Schools Basketball Competition to Coral Gables Senior High. The event was sponsored by the Special Olympics Organization and united over 20 Miami-Dade County middle and elementary schools for one eventful day.
For the past several years, the competition has taken place in our gymnasium and it has been run by volunteers from outside of the Gables community. This year, for the first time ever, UCS (Unified Champion Schools) volunteers from Gables were able to help out and support the players. This would not have been possible without the help of our school's Special Olympics Unified Champion Schools club, one of the newest clubs on campus.
"I was amazed by how many people were participating from schools around Miami and it was awesome to see how many kids were involved. It was nice to see them enjoy playing and showing off their abilities like anyone else can," junior Rodney Michel said.
This year's basketball competition consisted of three athletic events: passing, dribbling, and shooting the ball. When passing the ball, students had to toss the ball into a target square and received a set number of points depending on their accuracy. In order to receive points for dribbling, the competitors had to dribble the ball for 10 meters at their top speed. They got two chances to complete this activity, and their best time was added to the score. For the last objective, the students took shots on the basketball hoop from six different points on the court. The positions farthest away from the hoop granted the most points if completed successfully.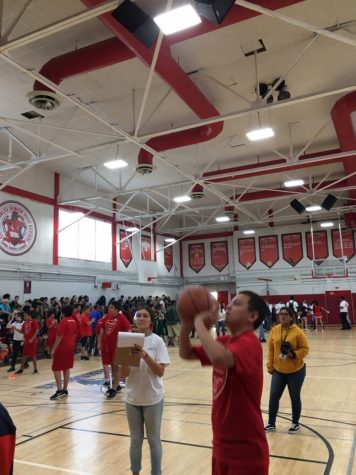 "I truly enjoyed this event because it made me feel a part of something bigger and amazing, seeing the children happy and excited just entering really makes you smile. I hope to do this again with special Olympics. I believe the elementary and middle school children also enjoyed this event because they were involved with the volunteers and did not stop smiling and dancing all throughout the event," junior Nicole Valdes said.
The UCS volunteers, consisting of the UCS board and its sponsor Mrs. Ivette Feeney, helped small groups of the elementary and middle school students play and calculate the scores for all of the participants. In the end, the winners from each school were announced by the heads of the Special Olympic volunteer services.
About the Contributors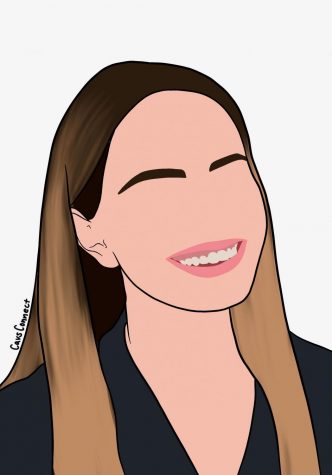 Maia Berthier, CavsConnect Co-Editor-in-Chief
Maïa Berthier is a junior in the International Baccalaureate program at Coral Gables Senior High. This is her third year in CavsConnect and as one of...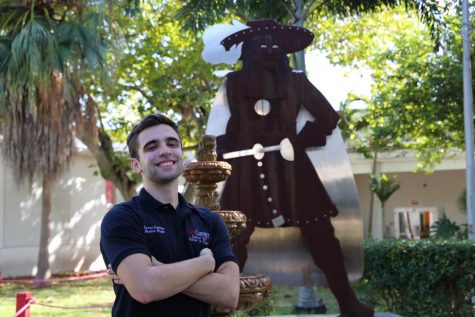 Daniel Toll, Co-Editor-in-Chief
Daniel "Danny" Toll, is a senior in the International Baccalaureate (IB) program at Coral Gables Senior High. In what will unfortunately be his last year...