Devastation at the Pittsburgh Synagogue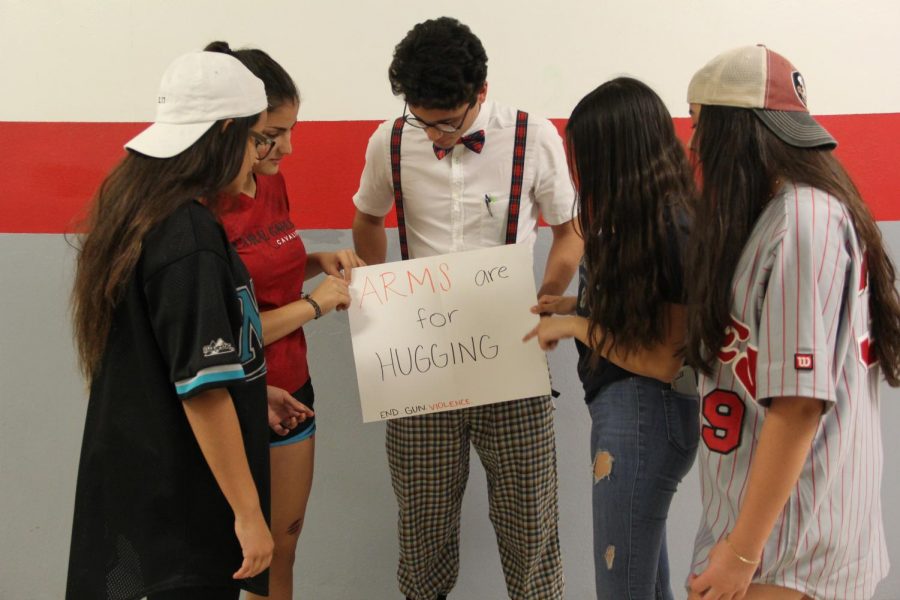 The Tree of Life Congregation, located in the neighborhood of Squirrel Hill, Pennsylvania, faced open fire on Saturday, Oct. 27, which resulted in the killing of 11 people and injury of six others.
The act was committed by Robert Bowers, a 46-year-old man, who often posted anti-Semitic and racist posts to social media. He was heard shouting his hatred for Jewish people right before and during the shooting. The local police then intervened, wounding him and taking him into custody. The attack was said to have lasted approximately twenty minutes. Bowers' first court appearance was Monday where he arrived in a wheelchair. He was being held without bail awaiting his next court date, on Thursday, where he pleaded not guilty and requested a trial by jury.
"The fact that these issues continue to occur in America is utterly horrifying. In times like this, we must come together and mourn," junior Ruben Escobar said.
Scott Brady, a U.S attorney, stated that federal prosecutors are attempting to get approval for a death penalty. This tragedy is one of the deadliest in U.S history against the Jewish people. As of now, Bowers is being charged on a 44 count indictment which accuses him of federal hate crimes.
"I am disgusted at how horrible people can be towards others. It is horrible that someone would go to someone's place of worship, a place where they feel safe, and turn their world upside down. My heart goes out to Pittsburgh," sophomore Mia Crabill said.
The close-knit Congregation lost many members that were like family to them. The first funeral was held on Tuesday at the Jewish Community Center and the Congregation Rodef Shalom. The services were held for Cecil and David Rosenthal and Jerry Rabinowitz, victims of the shooting. Memorial services will continue to be held through Friday.
"
I was deeply saddened to hear of the attack on the synagogue. I believe no one should feel like their life is in danger anywhere they go, especially a place where they felt like home."
— junior Logan Lorie
Due to the events, President Donald Trump and First Lady Melania Trump went to Pittsburgh on Tuesday for moral support. They met with Jeffrey Myers, a rabbi, who led them into the Tree of Life Congregation. During the memorial, they placed white flowers and a stone on the markers of all the victims.
The Jewish community along with many worldwide have been mourning the lives lost during the attack. Following the attack, many went on social media to post condolences for the families along with their disappointment and anger in the devastating occurrence and prevalent pattern of violent antisemitism.
About the Contributors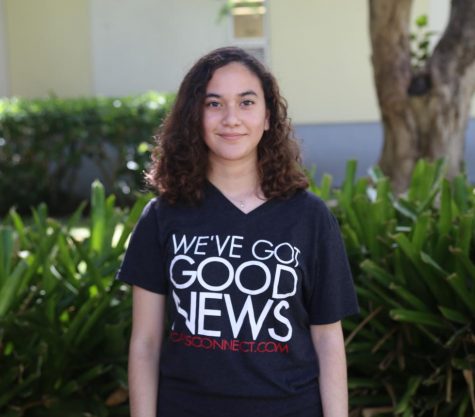 Jefrany D'catry, Staff Writer
Jefrany D'Catry is a junior in the International Baccalaureate (IB) program and is very excited to be joining CavsConnect as a staff writer. Feeling slightly...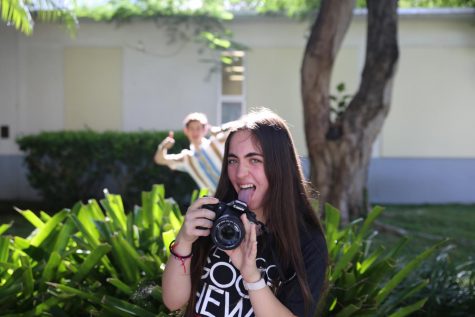 Emily Kay, Photographer
Emily Kay is a current junior in the International Baccalaureate Academy (IB) at Coral Gables Senior High School. She is ecstatic to have become a part...