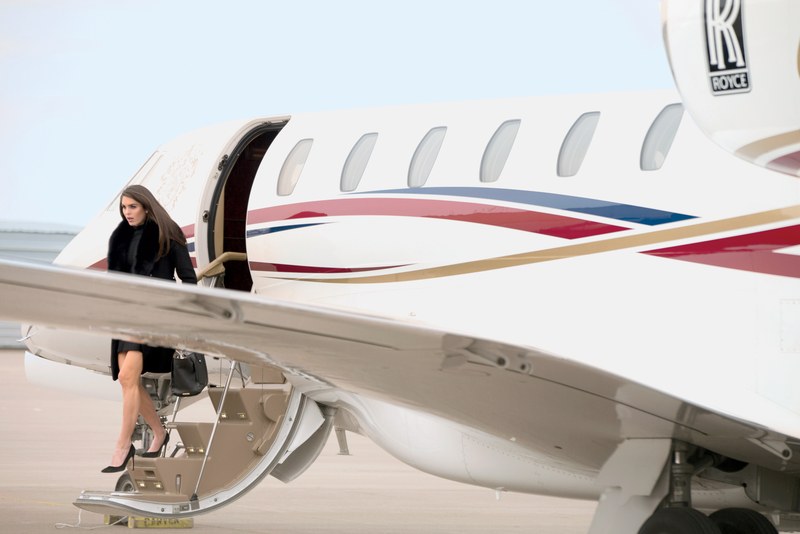 GQ
In the most recent barrage of news from 1600 Pennsylvania Avenue, it was revealed that the White House Communications Director, Hope Hicks, is resigning. In the past few months, the Trump Administration has dealt with several losses, especially officials from the Communications team. The 29-year old's motive in leaving her position was to "explore other career options." However, this announcement followed Hicks's hearing with the White House Intelligence Committee, where she publicly admitted to lying in defense of the President.
"Although I wasn't really sure who she was before her announcement to resign, I do think that Trump has a serious issue keeping his Public Relations staff on for more than a few months," junior Carmen Pelegrino said.
A Connecticut-born former model, Hope Hicks was considered to be one of the bastions of support in the Trump administration. She, along with her family, has had a long political and personal history with the Trump family and had no political experience prior to assuming the post. Trump considered her to be highly effective and lauded her for avoiding the public eye whenever possible. Her resignation thus came as a major shock to the administration and the country as a whole. According to her, she was never a fan of politics and by extension the omnipresent political tension of D.C. Moreover, she claimed that she had "fulfilled her purpose" in the White House and is now seeking out other alternatives. However much she would like to distance herself from the Trump Administration's Russia scandal, Hicks was inevitably brought before the White House Intelligence Committee for eight hours and grilled on her potential connections. There she revealed she told "white lies" while on duty but not related to the Russia scandal.
The American public, in addition to the media, has witnessed member after member of the Trump Administration leave for a variety of reasons- whether it be from scandal or ineffectiveness. Even in the midst of her resignation, Trump engaged in conflicts with several members of his cabinet such as the Attorney General. Nonetheless, her resignation is being considered by some to be a symptom of the business style management of the White House under the President. The effect of this resignation has yet to reach the American people directly.