Senior Sundae 2018!
On Friday, Jan. 26, the senior class was awarded ice cream sundaes, a yearly tradition dubbed Senior Sundae.
Student Activities spent months organizing this event, ensuring everything ran smoothly in order to provide seniors with a memorable experience. 13 juniors sacrificed their time to serve their upperclassmen ice cream. "It was fun because we were able to look forward to Senior Sunday when we are seniors. It was a really great time helping out," junior volunteer Sutton Payne said. About 500 seniors that fundraised for their class were allowed to get ice cream sundaes during their lunches.
With more than a dozen tubs of ice cream and toppings, the hardest part was deciding how to build their ideal sundaes. Cookies and cream, coffee, dulce de leche, chocolate and vanilla were the flavors offered. Seniors could add sprinkles, cookie dough, brownie bits, gummy bears, white chocolate and M&Ms as toppings and add a drizzle of caramel or chocolate to top it all off. This was the first year that waffle bowls were used to hold the sundaes.
Music played during the event so students were dancing and having fun while enjoying their sweet treats.
Underclassmen walked by the blocked off area with envy, looking forward to their senior years. "I remember being a freshman and being jealous of the seniors getting ice cream on Senior Sundae. This year was finally our turn and it felt really good," senior Gustavo Martinez said.
"
It took a lot of planning but it was worth it in the end. It was nice to see smiles on everyones faces as they enjoyed their ice cream."
— Senior Class Vice President Valeria Gutierrez
Other events seniors should be looking forward to are Senior Picnic on Feb. 9, Prom on April 14, and Graduation on May 30!
About the Contributors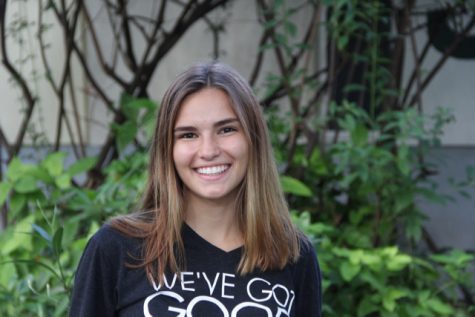 Adriana Baumann, Copy Editor
Adriana Baumann, commonly referred to as "Adri", is a senior in the International Baccalaureate (IB) program. Aside from serving as a copy editor on CavsConnect...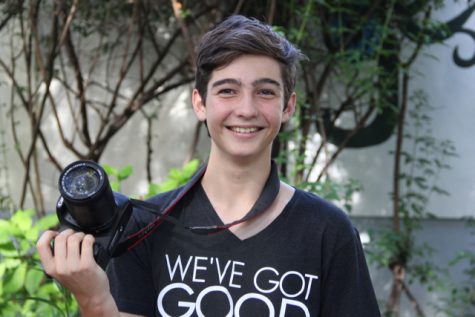 August Field, Photographer
August "Augie" Field is a sophomore in the International Baccalaureate (IB) program at Coral Gables Senior High. Augie grew up in Miami and attended Coral...