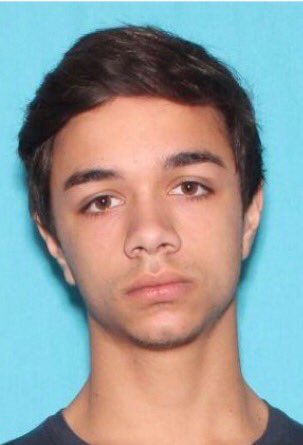 WPLG Local 10
Tragedy is often spoken about as being a part of everyday life, as news headlines regarding all sorts of crimes are littered across our phones and televisions on a daily basis. Such tragedy often seems distant and unfamiliar, typically lacking a face and a personal connection. However, just last week, 17-year old Gables senior Danny Alvarez, just a few months shy of his 18th birthday, was fatally shot in the back.
Around 1 a.m. on Sunday, Jan. 7, police arrived at the intersection of 31st Avenue and 4th street in the Little Havana neighborhood of Miami to a reported homicide. Danny Alvarez was getting into his friend's car when he was shot in the back. His friend quickly rushed him to Coral Gables Hospital where he died of his gunshot wounds. The search for the perpetrator is well underway, with the only evidence thus far being the vehicle used to take Mr. Alvarez to the hospital. The Miami-Dade Police Department is urging anyone with any knowledge on the situation to call 305-471-TIPS.
With many of the details and motives still unclear, one thing is certain: the Alvarez family and the entire community of Coral Gables High has lost a charismatic and friendly member. Our thoughts and prayers go out to all who loved Danny.
"I pray for Danny and his family after such a horrific event. His memory will live on through the light he radiated to everyone around him" senior Leilani Gonzalez said