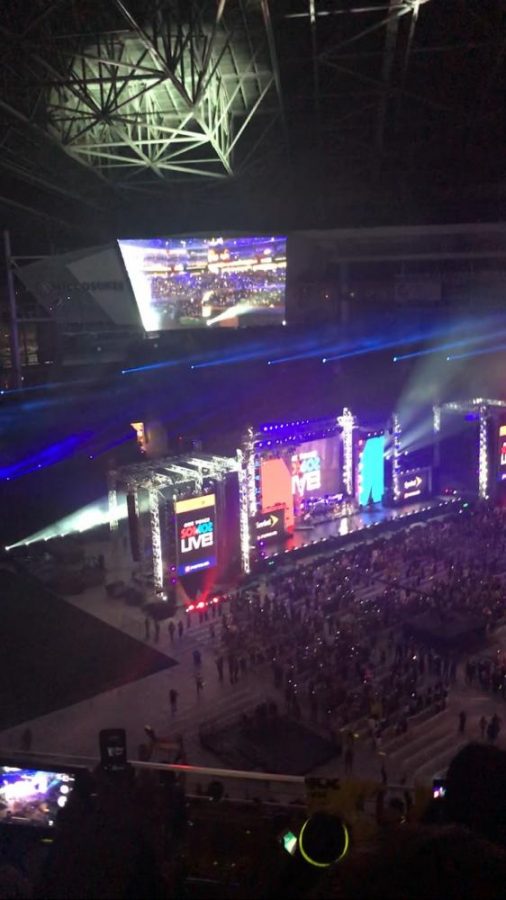 Indira Mera
People from across the country congregated in the Marlins Stadium on Saturday, Oct. 14, to attend the Somos Live! telethon concert, which was also held in Los Angeles, California. The event featured various celebrity guests, including Puerto Rican singer Marc Anthony and reality TV star Kim Kardashian West, who performed and answered telephones to receive donations. Regardless of the level of their involvement, all of them were there to help out and send the message that it is important that the public help those who have been affected by recent natural disasters.
The concert was organized in order to raise money to aid the citizens of Puerto Rico, Mexico and other Caribbean islands after the devastating hurricanes left many injured and without food, water and power. All throughout the night, heartfelt messages were delivered by celebrities and Puerto Ricans. One woman called during the concert and said that she finally gained power in her home. This allowed her to watch the concert and she wanted to call to express how grateful she was for everything that they were doing for Puerto Rico. All night long the telephones rang with people from across the nation watching and donating as much as they could, sometimes even millions of dollars.
"It was a great experience because everyone got to help our neighbor island and I am happy I didn't only get to enjoy the concert but contribute to the cause as well," junior Beatriz Cadavid said.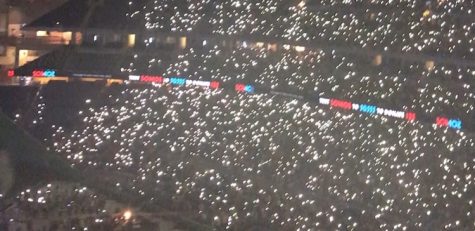 Many of the artists who performed are from Puerto Rico, so this concert had a special meaning for them considering they were helping out their beloved home country. Daddy Yankee, a Puerto Rican singer, was so touched by what Somos Live! was doing to help out his island, that he left Puerto Rico to come to Miami and participate in the event. Towards the end of the night, Marc Anthony sang a patriotic song for Puerto Rico and made his intense emotions felt throughout the stadium.
"This was a very beneficial event. People got a chance to not only enjoy a concert but help Puerto Rico too. I would gladly participate again if the event was held once more," junior Indira Mera said.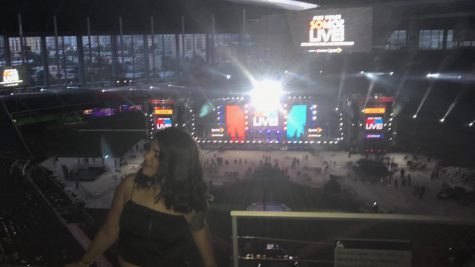 The concert raised a total of $26 million dollars for Puerto Rico. For those who could not attend or still want to donate, the charity that was created (Somos Una Voz) has two links to donate to with one in Spanish (somosunavoz.com) and the other in English (somosonevoice.com). The citizens of this country have come together in a time of need to ensure that those affected by the recent natural disasters know that they are not alone in this battle and remind Puerto Ricans that they too are citizens of the United States and will not be forgotten.