Gablettes Kick Off Fall Auditions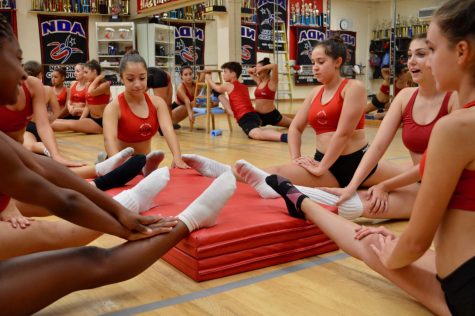 'Tis the season for the Gablettes & Co. fall auditions. The school's national dance team ranges from a group of 20-40 members. Just last February the Gablettes participated in the Dance Team Union competition in Orlando. They took home first place in Varsity Kick, first place Junior Varsity Kick, third place in Team Performance and once again won the national title.
The Gablettes have a designated class period to stretch, practice and charge their school spirit. They never fail to hype up the crowd during pep rallies, football games, and class orientations. Every year, each Gablette get to chooses a spirited student at the school and a great support for the dance team to be a Gablette Sweetheart. The Gablettes also host several charity events and fundraisers to support their dance team and community.
Applicants show off their flexibility, technique, and choreography in a two-minute solo dance to their chosen song. Fall tryouts are not as popular as spring tryouts due to the fact that a new school year just started as well as some dancers are more comfortable in group auditions than in solo auditions.
"Since there are not so many applicants at the fall tryouts, the requirement is a solo dance that you choreograph yourself and you try your very best," sophomore Gablette Janelle Lora said. These hopeful candidates will then be judged by the coach, Ms. Montes, Captain Alisa Sanchez and a junior officer/lieutenant.
"It's an amazing feeling to have a dancer come in, dance beautifully, make it on the team and later become successful and an inspiring leader of the team," senior Captain Alisa Sanchez said. Once a Gablette, maximum effort, and dedication are put into every dance to become the nationally recognized dance team that they are.
If you missed your chance for the spring group and summer solo auditions, no need to panic because the final auditions are August 30th at 2:30 pm. All the required documents to apply can be found on the Gablettes & Co website. So get your leotard, music and positive energy ready for this round of Gablette auditions.