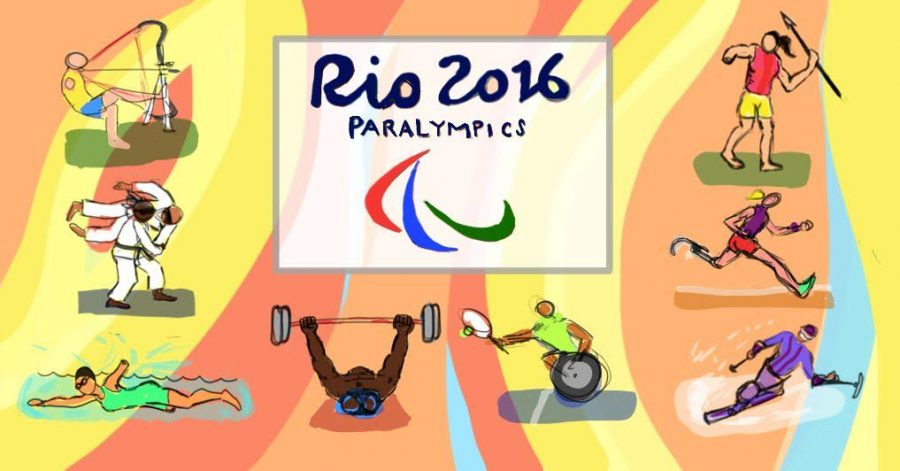 Laura Rico
Only two short weeks after the 2016 Rio Olympic Games, the Paralympic Games are in full swing.
As the opening kicked off in Marcana stadium, it included stunts, lights shows, and wheelchairs. United States wheelchair athlete Aaron Fotheringham helped open up the games by rolling down a 66 foot drop, flipping in the air, and through a loop, while accompanied by fireworks and a light show. The atmosphere was welcoming and lively as the show featured and highlighted all the wonderful things Brazil has to offer. Even when Brazilian torch bearer Marcia Malsa fell and dropped the Paralympic flame, the audience applauded her as they encouraged her to get up and continue on.
This year, the games faced a series of challenges before they even started. Following the tremendous success of the Rio Olympic Games, the Paralympic Games brought in an unexpected low revenue leading to the closure of many venues and services being cut. This has also lead to the games having to be downsized to be able to make the budget of the games work, leading to a loss of jobs, deconstruction of facilities, and the relocation of many events.
These games have already surpassed the ticket sales of the Beijing Paralympic Games, having sold 1.8 million tickets already. The Paralympic committee hopes to at meet at least 2.0 million of their 2.4 million goal.
The party continues in Rio for the next two weeks as athletes go head to head to show off all that they have worked for. Make sure to tune in during your favorite sport and support the Paralympic Games!