Junior Ring Ceremony Information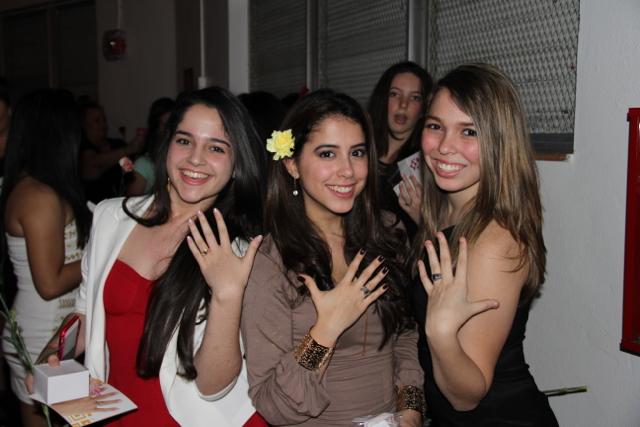 All juniors who purchased rings will receive their senior rings in a formal ring ceremony to be held on Thursday, January 28, 2016 at 6:30 p.m. in the auditorium.
STUDENTS RECEIVING RINGS: Should arrive at 6:00 p.m. and will meet outside the auditorium. Guests should proceed to the auditorium. Students need to pick up their name card during lunch outside of the new building on Thursday, January 28.
DRESS CODE: The Ring Ceremony is a special event; the first step towards your senior year, therefore, proper dress is required. Gentlemen should wear ties and ladies a dress, skirt, or proper pant suits.
TICKET SALES: Students can purchase tickets for up to two guests for $5.00 each. Tickets will be on sale Tuesday, January 26 and Wednesday, January 27 out of Ms. Noval's room (room 9319) during lunch. A limited number of tickets will be sold on a first come first serve basis. Tickets will be sold only to those students who have no outstanding balance.
PICTURES: A professional photographer will be taking random candid pictures throughout the ceremony. These pictures will be available online for viewing at www.facebook.com/hjmiami and look for Coral Gables Senior High School.
About the Contributor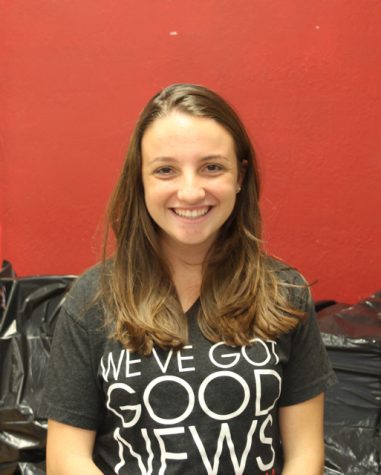 Annie Farrell, Copy Editor
Annie Farrell is a senior in the International Baccalaureate (IB) program at Coral Gables Senior High School. A seasoned Cavalier, Annie is involved in...