Pink Pep Rally Information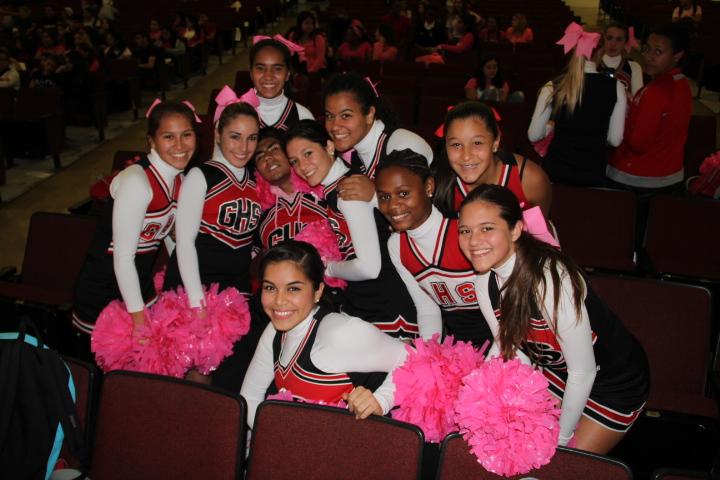 Want to attend the Pink Pep Rally this Friday, Oct. 23?
Donate $2 to breast cancer awareness and wear pink to receive a wristband! Pick up a pass starting at 7 a.m. on Friday in Activities, the Dance room or Ms. Depaola's room.
First come, first serve.