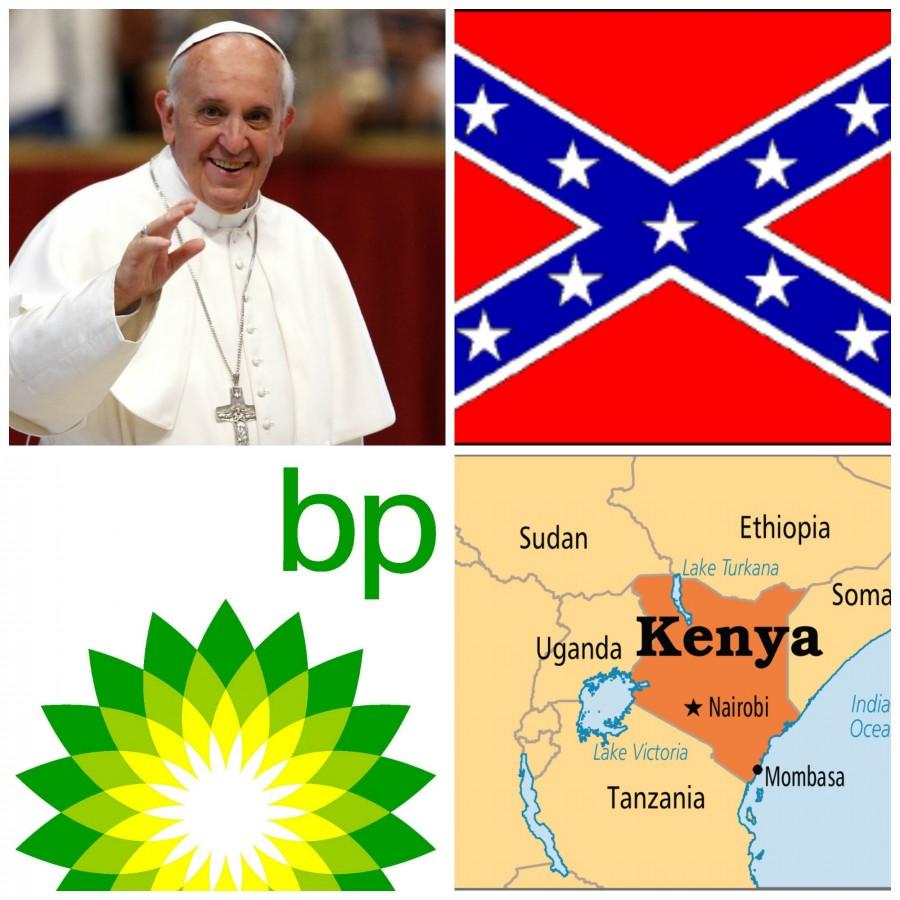 www.picmonkey.com
International Affairs
BP to pay $18.7B in sweeping oil settlement
"BP has reached an $18.7 billion settlement to resolve all government claims resulting from the 2010 Deepwater Horizon explosion, the worst offshore oil spill in U.S. history. The agreement covers damages sought by the federal government, the states of Alabama, Florida, Louisiana, Mississippi and Texas, as well as more than 400 civic entities along the Gulf Coast."
Pope Francis visits South America
"Pope Francis has launched an eight-day tour of South America in his first foreign trip since unveiling a historic encyclical urging climate action."
Al-Shabab attack kills 14 in Kenya
"In Kenya, at least 14 people were killed when the militant group al-Shabab attacked a residential compound with guns and grenades. The victims were mostly quarry workers who lived in the compound near the Somali border."
Iran Nuclear talks continue past last deadline
"Iran and world powers are continuing talks to reach a nuclear deal in Vienna. The failure to reach an agreement before today means the U.S. Congress will now take 60, rather than 30, days to approve any deal".
Domestic Affairs
South Carolina legislature begins debate on removing confederate flag
"South Carolina lawmakers are set to begin debate today on a measure to remove the Confederate flag from the state Capitol. It would take a two-thirds majority vote in both chambers of the General Assembly.".
Winning U.S women's soccer team paid fraction of losing men's team
The U.S. Women's Soccer team won the world cup against Japan. They were still paid a fourth of what the Men's Soccer Team was paid last year at the world cup.
Top Computer Scientists oppose FBI push against encryption
" The FBI and British intelligence have been pushing for expanded access to encrypted data. Fourteen of the world's pre-eminent cryptographers, computer scientists and security specialists have issued a paper opposing the push".
3 presidential candidates vow to refuse fossil fuel money
"Democratic presidential candidates Bernie Sanders and Martin O'Malley, and Green Party presidential candidate Jill Stein, have pledged not to accept contributions from fossil fuel companies."