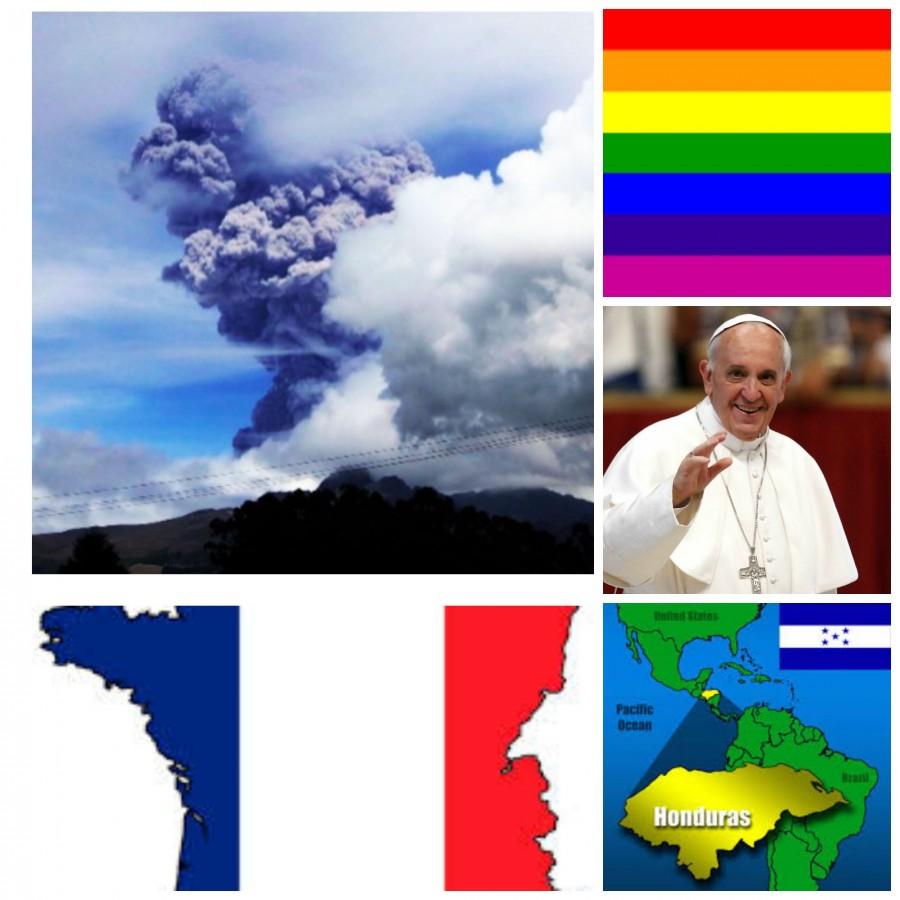 www.picmonkey.com
International Affairs
Thousands call for Honduran president resignation over corruption scandal
"Thousands of people have rallied in Honduras calling for the resignation of President Juan Orlando Hernández over a corruption scandal. The protesters turned out after Hernández admitted his election campaign received donations from companies linked to social security embezzlement.".
Vatican announces new tribunal on child abuse
"Pope Francis has authorized a new Vatican panel to judge bishops accused of concealing or not preventing child sexual abuse within the church.".
French Teachers protest to reform school system
Teachers protested in massive numbers in order to reform the old-fashioned school system.
Heavy rainfall causes damage in Georgia
Several are missing after devastating floots hit the Georgian capital of Tbilisi. Some animals escaped from the zoo including a hippopotamus, a bear and several tigers.
Indonesia's Sinabung volcano erupts
"About 2,700 people have been evacuated from the Indonesian island of Sumatra because of the increased volcanic activity in the region during the past two weeks.".
Domestic Affairs
2 convicted murderers escape maximum security NY prison
The prisoners drilled through the walls to break out of Clinton Correctional Facility in Dannemora, NY. Governor Andrew Cuomo has declared it a "crisis state".
Texas officer suspended after harsh arrest of teens at pool party
http://www.democracynow.org/2015/6/8/headlines
Arkansas ordered to recognize same-sex marriages from 2014
http://www.democracynow.org/2015/6/10/headlines
Florida enlists 24-hour waiting period for abortions
http://www.democracynow.org/2015/6/11/headlines