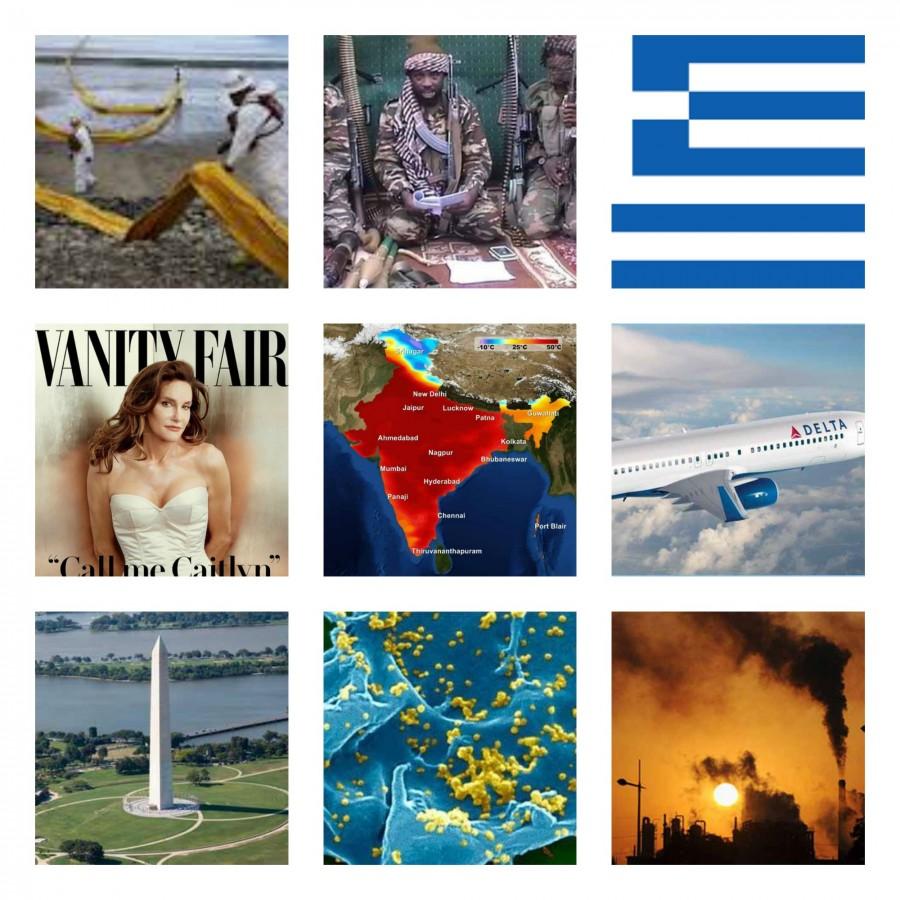 www.picmonkey.com
International Affairs
U.N. Climate Deal in Paris
The United Nations' climate deal in Paris seeks to find a solution to the climate change crisis. However, it seems that keeping global temperatures from rising two degrees Celsius is not realistic. Some experts proposed new alternatives to the 2C goal including measuring progress through the tracking of concentrations of greenhouse gases in the atmosphere or carbon emissions.
European Leaders Assemble for urgent meeting on Greek crisis
European leaders met in Berlin in order to discuss emergency financing to help Greece's debt. The International Money Fund and the European Central Bank  refused to release 7.2 billion euros in bailout funds until Athens reforms its budget.
Nigeria accused of war crimes in Boko Haram fight
"Amnesty International is accusing the Nigerian military of war crimes and possibly crimes against humanity in its fight with the Boko Haram. A new report says more than 8,000 prisoners have been killed since 2011, and hundreds more rounded up and shot dead.".
Indian heat wave tops 2,300
"The death toll from India's heat wave has topped 2,300, making it the fifth deadliest in recorded history.".
South Korea confirms fifth MERS death
The Middle East Respiratory Syndrome is spreading to South Korea where 2,300 have been placed under quarantine and 1,900 schools have been closed.
Domestic Affairs
Airlines try to save time with faster boarding process
"This summer travel season, Delta plans to preload carry-on bags above passengers' seats on some flights. Southwest wants to get families seated together more quickly.".
Washington monument closed after power failure
After the elevator lost power, 63 people were left stranded in the observation level and two employees were stuck in the elevator. Technicians repaired the failure and the monument reopened two days later.
Caitlyn Jenner introduces herself in vanity fair
Bruce Jenner had been speaking about her transition to being a woman since April. She finally revealed her new identity in the cover of Vanity Fair.
Minnesota man charged in 1987 killing of 83 year-old woman
"A man accused of killing an 83-year-old Minnesota woman in 1987 when he was 16 years old told authorities he assaulted her after going into her apartment to steal alcohol, according to a criminal complaint."."A judge set bail at $1 million Thursday for 44-year-old Bruce Wayne Cameron, who was arraigned in St. Louis County District Court on a charge of intentional second-degree murder.".
Inspectors find ruptured California pipeline badly corroded
"A section of pipeline that ruptured sending as much as 2,400 barrels of crude oil into the Santa Barbara coastline in May was severely corroded, federal regulators said".