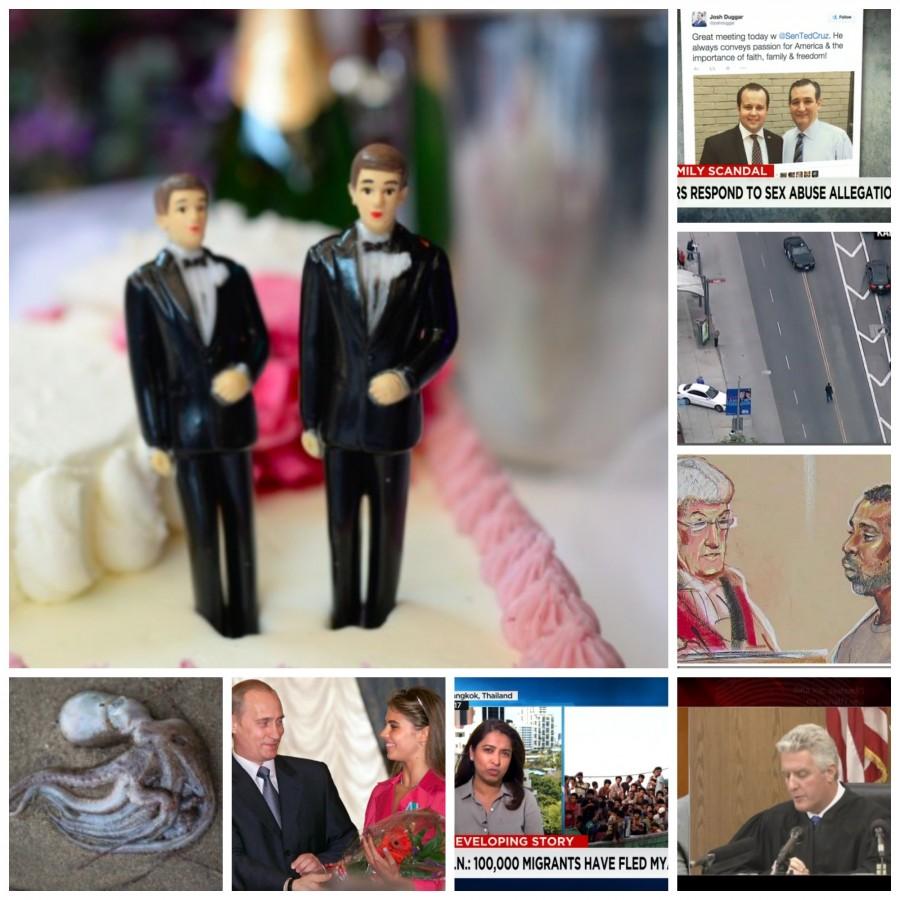 www.cnn.com
International News
Ireland votes YES: same-sex marriage legalized by popular vote
Ireland became the first country to legalize same-sex marriage through a popular vote on Saturday, May 23.
Rumors say President Putin's girlfriend is pregnant
"The former gymnast who is alleged to be Russian President Putin's girlfriend sparked pregnancy rumors when she appeared at an event wearing a billowy dress.".
Myanmar officers aid to migrants stranded at sea
The Rohingyas are a stateless Muslim group who have been stateless for decades after Myanmar's government said they were not a genuine ethnic group. Myanmar is now offering humanitarian assistance to those migrants stranded at sea.
Briton given a life sentence for Iraq bomb that killed U.S soldier
Anis Sardar, a London taxi driver was sentenced to a life in prison after fingerprints revealed that he was part of a bob-making rind in Iraq in 2007. The bomb killed a U.S. soldier leaving his wife widowed and two kids without a father.
Domestic News
Josh Duggar from 19 kids and counting responds to child molestation report
Josh Duggar, the oldest child featured on the TV show "19 Kids and Counting" apologized for the molestation allegations. The family released a statement saying, "That dark and difficult time caused us to seek God like never before. Even though we would never choose to go through something so terrible, each one of our family members drew closer to God.".
Santa Barabara oil spill causes environmental concerns
After the rupture of an oil pipe from "Plains All American Pipeline", "9.5 square miles of ocean and 8.7 miles of coastline are affected by oil spill"."Environmentalists declared the spill "a wake-up call" on continued oil development. They urged state and federal politicians to refuse additional oil projects".
Teen to graduate high school with 8 college degrees
Joshua Chari participate in his district's dual enrollment program and received enough credits to earn 8 college degrees.
Cleveland police office not guilty for shooting two unarmed people
"Cleveland police Officer Michael Brelo stood on a car and shot 15 times at the vehicle's unarmed occupants"- the shooting was allegedly justified.
L.A. bystander ends police chase
"A pedestrian stopped a motorist evading California police Friday evening by calmly stepping in front of his car. The chase ended, when police cuffed the man behind the wheel — and the man who stopped him."