Recap: April 20-26
International Affairs
A boat packed with hundreds of immigrants capsized in the Mediterranean. Passengers were hoping to make it safely from Libya to Europe in the quest for a better life.
"French customs officers say they have seized more than 2 tons of cocaine aboard a sailboat that was falsely flying an American flag in the Caribbean." The drugs seized were worth more than $105 million.
"A suicide bomber on a motorbike blew himself up in front of the Kabul Bank in [the city of] Jalalabad.""The ISIS terrorist group claimed responsibility for the attack. The explosion killed at least 33 people and injured more than 100 others,".
"The ousted President was convicted on charges of violence and inciting violence and sentenced to 20 years in prison for the torture of protesters outside the presidential palace in December 2012. But he was acquitted of murder in the deaths of protesters.".
"Construction workers unearthed 43 fossilized dinosaur eggs during road repair work in Heyuan city in the southern Chinese province of Guangdong", 19 out of 43 eggs were intact.
"The death toll from the devastating earthquake that struck Nepal two days ago surged past 3,000", the 7.8 earthquake has been the strongest one in the area in the past 80 years.
Domestic Affairs
40 year-old Meghan Huntsman admitted to killing her six babies after birth and is being sentenced to 30 years in jail. "Huntsman blamed her actions on her addictions. First methamphetamine, a habit she said she kicked, then alcohol.".
A 2,000 acre fire in Miami-Dade county started as a small fire that later spread due to hot temperatures and strong winds. "Several fire units and a helicopter with the capacity to drop 400 gallons of water at a time were battling the blaze".
A man in a motorized wheelchair fell off into the D.C. subway platform and was rescued by two men who immediately jumped into the platform. Thankfully, there were no trains in the surrounding area.
"President Barack Obama ventured into the Everglades on Wednesday to lend urgency to his environmental agenda, declaring the dangers of climate change an imminent threat to the state's economy.".
After receiving a threatening call, authorities evacuated the landmark in fear of a bomb threat. After clearing the area, the statue reopened within four hours.
About the Contributor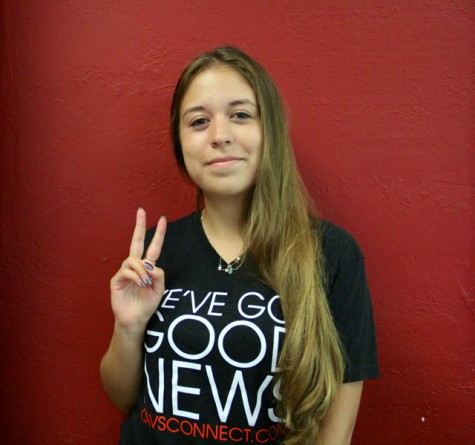 Daniela Quijano, Managing Editor
Daniela Quijano, or "Dani" as you may know her, is a junior who is proud to be a CavsConnect editor. Originally from Medellin, Colombia, she has lived...