119th Annual Boston Marathon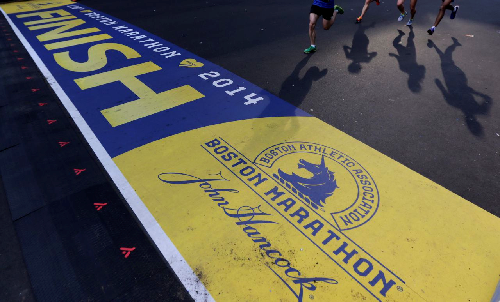 On Monday, April 20, runners lined up for the start of a 26.2 mile run. It was a cold and wet day that was typical of Boston as the runners wound their way through the city's streets. Many people came together to share this experience and test their bodies in one of the most physically demanding ways. It is one of the most commonly known running races in the country and is a great source of unity among the American people. Everyone had a great day of striving to get to the finish line. Many did it for fun, some did it to push themselves to do better and many did for various other reasons.  At the end of the day, everyone I enjoyed themselves and had experiences they will never forget.
"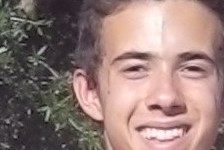 I am proud to see how many people are going outside and pushing themselves both physically and mentally,"
— freshman Gabriel Benedi.
Many runners there were trying to beat previous times or were just there. However, the elites had place to think about in there races. Lelissa Desis of Ethiopia won for the men in a time of  2:09:17. He won by over a half a minute, not much for a race over two hours, but still a good gap. The women's race was much closer with Kenya's Caroline Rotich  outsprinting Ethiopian Mare Dibaba in the last few 500 feet, only winning the race by four seconds. Carolina Rotich ran the 26.2 mile course in 2:24:55. Marcel Hug of Switzerland won the men's wheelchair competition with a time of 1:29:53 while the U.S.'s very own Tatyana McFadden won the Women's wheelchair competition for the third time in a row with a time of  1:52:54. The cold windy day  presented many challenges for the runners, but they pushed through and came through the finish line with some great times.
"It's nice to see that lots of people, of all ages, still love running and are not discouraged by little and big challenges. It was great to see how many people participate in the Boston Marathon this year," junior Abraham Elmir said.
Two years after the bombing of the 2013 Boston Marathon Bombing, many wounds are still open from that terrible day.  Many have dedicated their racing there in the last two years to building up the race and they still remember that terrible day.
Many were glad that although there was increased security, the security was not intrusive. The bombing of the Boston Marathon in 2013 was one of the worst terrorist attacks in recent years. It devastated Americans and shocked people around the globe. However, it made the Boston marathon a stronger identity for the American people and has caused renewed enthusiasm for the race.
"It takes a lot of courage to run after the incident two years ago. It is great that people are still going to run, possible even more are going,to build up the event," junior Julian Obregon said.
It was a great race for runners of all ages.  Everyone was able to enjoy watching some magnificent athletes compete and hopefully it will inspire others to get active. It has also shown that Boston is still strong and given people a chance to get together for this one race.