Recap: April 13-19
International Affairs
"ISIS claimed responsibility for a suicide car bomb attack Friday near the U.S. Consulate in the Kurdish Iraqi city of Irbil". Four people were killed and eighteen were injured.
Five teens were arrested for a 'counterterrosim' operation. The teens are suspected to have planned an attack during a national commemoration against police officers.
"Al Qaeda seized control of a major airport, a sea port and an oil terminal in southern Yemen on Thursday, consolidating its hold on the country's largest province amid wider chaos pitting Shiite rebels against forces loyal to the exiled president and a Saudi-led air campaign".
ISIS released images on Thursday that show members destroying Christian graves in the northern Iraqi city of Mosul.
Domestic Affairs
"The first set of female quintuplets in the world since 1969 was born in Houston on April 8." The pregnancy was concieved through intra-uteran insemination (IUI).
"The 61-year-old Florida postal worker who landed a gyrocopter on the grounds of the US Capitol on Wednesday — claiming he was delivering protest letters to Congress — was charged Thursday in federal court and released pending trial next month."
"These blueish, purple jellyfish, called Velella velalla, sometimes invade in spring, though their body design usually keeps them out of sight, by allowing them to sail away from shore." The Western winds are the culprit for their invasion.
"Bored 16-year-old who gunned down a college student in Oklahoma simply because he and his two friends 'had nothing to do,' is now a convicted murderer."
"Five people were found dead inside a Phoenix home Thursday after a suspected family dispute ended in a shooting".
About the Contributor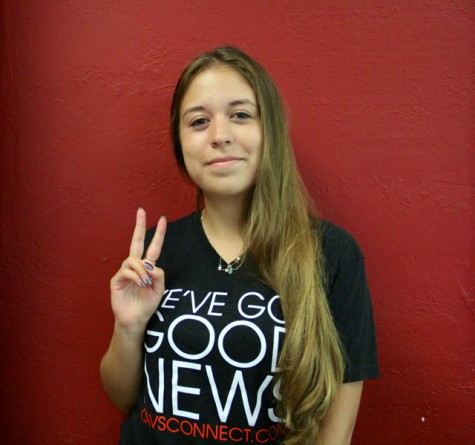 Daniela Quijano, Managing Editor
Daniela Quijano, or "Dani" as you may know her, is a junior who is proud to be a CavsConnect editor. Originally from Medellin, Colombia, she has lived...