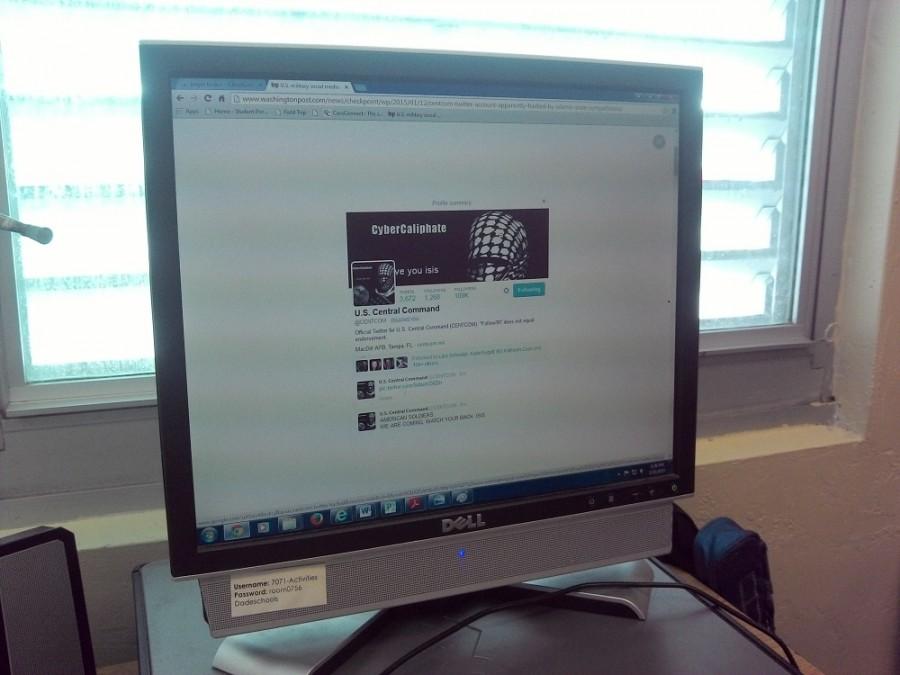 Cavan Wilson
On Jan. 12, the U.S. CENTCOM's YouTube and Twitter accounts were hacked by people claiming to be ISIS sympathizers. The U.S. CENTCOM managed to take the accounts offline, but not until after some hostile tweets and official documents were posted. Many tweets threatened U.S. soldiers and military operatives, as well as released the contact information of some senior military personnel. A U.S. CENTCOM spokesperson was heard saying that the accounts had been compromised and were shut down while further investigations continue.
Due to the fact that all of the military documents were available to the public and CENTCOM's operation military networks were not compromised; they are viewing this as cyber vandalism. No personal information about military personnel was posted and CENTCOM notified those affected as quickly as possible. While the CENTCOM is taking the breach very seriously, they have been saying that there is a big difference between a large data breach and the hacking of a Twitter account. CENTCOM is still investigating, but also trying to keep calm and ensure that a few hacked accounts didn't necessarily put any important military information in danger.
"I think these cyber attacks should act as a wake-up call to begin increasing our national security and strengthening our attacks on their terrorist organization," junior Ryan Rahma said.
The main impact this event had on the U.S. was the mere embarrassment of the hacking. It creates uncertainty and irony, seeing as the U.S. has recently been talking more about cyber security. In fact, the hacking occurred just as President Obama was giving a speech on raising cyber security. Still, CENTCOM is looking at this as more of an inconvenience rather than a problem, and the FBI is currently investigating.
Even with the assurance that this hacking is much different than hacking into private military networks, this experience has still rattled many. Especially with other recent cyber attacks, like the hack on Sony Pictures, some people are still looking at this as an opportunity. They see this breach, on what they believe was unimportant data, as a chance to shore up holes in their defenses on more important data sources and for sites to improve their own cyber security. Many people are already trying to push and plan strategies to appropriately respond to these cyber attacks. Some former and current members of the U.S. security and intelligence departments even showed skepticism at the "Cyber Caliphates" skills and abilities, and assured the public that they have never heard of this group before. Even though they believe this hacking wasn't a serious threat, they are still looking at it as an opportunity to improve their cyber security and get ready for more serious threats on more private networks.
"I think ISIS should be taken seriously, but not for a hack on social media," freshman Luis Diaz said.
Most from the U.S. CENTCOM believe that the Cyber Caliphates attack was intended more to annoy than to injure. However, the U.S. CENTCOM is sure that its important networks have remained private and secure. The U.S. is making sure it finds who did this and what it can do to prevent these attacks from continuing to happen. Cyber attacks are becoming more popular and the U.S. government and departments realize that they need to improve their cyber security in order to defend our nation from these growing threats.