San Ignacio College Visits Gables
On Jan. 9, 2015, Gables was visited by two representatives: Leonardo Yepez and Chef Michael Florez. The two young men came to inform the students of an alternative option for college at San Ignacio, and the opportunities their school has to offer.
Ignacio College is located at 3905 NW 107 Ave, suite 301, Doral, FL, 33178. San Ignacio is known as a boutique college with over 160 partners worldwide and over 50 years of experience in the field of education. The school offers five different associate degree courses: 35 classes in Culinary Arts, 20 classes in Business Management, 21 classes in Hospitality Management, 20 in International Business and 20 different Marketing classes.
"Just because a job doesn't exist, that doesn't mean you can't make it one," chef Michael Florez said.
The two alumni spoke to the students about their culinary, business, hospitality management, international business and marketing programs. Florez and Yepez then showed the students a live demonstration of a healthier alternative, consisting of  store-bought pita chips and a small salad to accompany the chips.
If any students, teachers, staff or parents want to find out more about San Ignacio College, check out www.sanignaciocollege.edu!
About the Contributor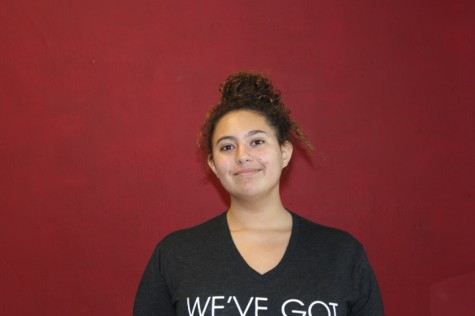 Samantha Valero, Staff Writer
Samantha Valero (Also known as Sam, Cookie, and Kitten) is  a freshman in the CAF&DM academy in Coral Gables Seinor High. Samantha is involved...