Student Elections, Learn the Candidates!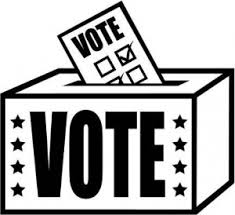 Student Council
Sabrina Ochoa- An IB junior at Gables, Sabrina Ochoa is a proud Cavalier who's involved in school as CavsConnect Editor-in-Chief, a current Junior Class Treasurer, NHS Treasurer, NSHS Treasurer, and Interact Board Member. Despite standing five whole feet, Sabrina carries herself as if she's 10 feet tall, accompanied by her sass and perseverance. In running for Student Council President, Sabrina aims to plan the school's events efficiently, in order to help Gables be the best it can be, and represent the student body as a whole.
Grace Howie- My name is Grace Howie and I'm running for student council president because I want to represent my peers along with the rest of the student council.  As president I would plan activities that the students are interested in and will enjoy.
Joshua Zambrano (Vice President) – as a Junior in CGHS, there's nothing that I feel more passionate about than helping my fellow classmates when they the most. My involvement with the school ranges from Homecoming Prince to Mr. Coral Gables top 10 to football player and wrestler; I'm currently the Junior class treasurer, Blood drive board member, Vice president of NSHS and club member for NHS and Key Club. Running for Student Council has been a goal for me since freshman as I want to represent and help the entire student body and along with the rest of the board have an amazing successful year.
Viangely "Vivi" Asencio- If elected as Student Council Vice President, I will promote and fight for new ideas that the student body may enjoy and benefit from such as allowing the student body to wear club shirts not only on Fridays but rather every day to demonstrate school spirit at Gables. Another idea I plan to promote is to bring back Senior Takeover Day where Seniors have the option to become a teacher or an administrator for a day to learn the ropes of how the school/classroom functions. Also if elected, I will be 150% committed to the job.
Howard Senior- I am running for Student Council Secretary because I want to contribute to the inner workings of Gables and make a meaningful difference in the way things are run. I believe I am qualified for this office because I already have experience holding the position of senior secretary in NHS, and I would like to apply this to making attending Gables a better experience for everyone. Vote for me for Student Council Secretary, and I promise to apply myself fully to the task of making next year's Government function as smoothly as possible.
Alexander Elortegui- I am running for student council secretary because it has been a goal of mine to be a member of student council since freshman year.  There's no better way to take part in it than as secretary, a demanding yet so rewarding position. I believe I would be a valuable asset to the future board by providing insightful ideas and a hardworking attitude. Thank you, Alexander Elortegui
Maria Estrada- Hello, my name is Maria Estrada and it is my goal to serve as your Student Council Treasurer.  As a student I opt for being as interactive and involved as possible; since freshman year I have dedicated myself to a numerous amounts of extracurricular activities. I currently hold the positions of Founder and President of the National Spanish Honor Society, Speech and Debate President, Key Club Vice President, CavsConnect Spanish Editor, NEHS Secretary, and Junior Class Secretary. Additionally, I am also an active member of Mu Alpha Theta, Student Activities and NHS. Having served three consecutive terms as the Secretary of the class of 2016, I believe I have the experience and qualifications to serve in the aforementioned position. A productive Treasurer requires diligence, accuracy, meticulousness and organization, qualities I believe I have demonstrated through my three years in Student Government.  I always try my best no matter what I do, because from what I was taught, that's what matters the most. I want this position so that I may continue serving others and carrying forth the wishes of the student body.
Joseph Villafane- As Student Council Treasurer I can bring both experience and energy to thee table. Over the course of my high school career I have earned Treasurer positions on the board of clubs ranging from Key Club to the National English Honor Scoiety; I have acquired the expertise and attention to detail necessary for a treasurer. Likewise, my great care and passion for the student body allow me to stand out, and really represent what Coral Gables wants and what Coral Gables needs.
Sophomore Class
Harrison Senior- I wish to run for sophomore class president because I want to represent my peers in the best non bias fashion.  My peers have worked hard and shown effort and I wish to reflect their hard work.  I want to make sure I can leave a positive impact on my class.
Savannah Payne- I am running for Sophomore Class President because I believe I can execute all the necessary tasks that the position requires. I am very on top of my work and able to communicate well with others. I am prepared to create as many opportunities as possible for my class to succeed and enjoy their time at Coral Gables Senior High.
Yvanna Cajina- Many of you probably know me (or you may not) as that one theatre chic always tripping over her feet in the halls, but after this election you will actually know me….as  sophomore Vice President.  If elected, I promise to deliver your ideas and suggestions to the Sophomore Class Council; in an effort to seek positive results for our class of 2018. Your voice plus my dedication equals the funnest school experience ever at Coral Gables Senior High.
Sara Saliamonas- My name is Sara Saliamonas and I am running for Vice President for the class of 2018 during the 2015-2016 school year. I plan on making this upcoming school year a great success by working hard to ensure that we have fantastic treat days and an unforgettable class trip. Go Cavs!!
Juliana Balladares- I want to be your Sophomore Class Secretary because I enjoy being involved in school activities and around my peers. As secretary I will  attend all meetings, be punctual at the meetings, take good and detailed notes but more importantly give good ideas for treat days, class shirts and class trip.
Grace Sedaghatpisheh – I'm running for class treasurer because not only do I think I have all the qualities a great treasurer should have, but I want to make our years at high school great years! I think I'm capable of handling our money in order for us to have a memorable year, while at the same time getting input from the student body and getting their opinions. If I get the chance to be sophomore class treasurer, I will make sure to be very responsible and put forth maximum effort into everything I do.
Ximena Puig- As someone who likes to achieve extraordinary things and has big goals for her future, being treasurer for this school is just one of those. I love to travel and learn new things from different people with different views, a quality that I would incorporate into the job of being treasurer.
Hilda Delgado- Currently, I am a freshman who is a treasurer of the freshman student board. Im very involved in school including several clubs and sports. I am running for a treasurer position again because not only am very responsible when handling money but as I mentioned before I am also experienced in the treasurer position. As a 9th grader I was elected as one of the treasurers of the freshman student board. Being part of student council was a great experience that helped me learn a lot about organizing events with a group of people and how to handle large amounts of money. It is one of my favorite parts of freshman year and I hope that I could do it again next year so I can continue being part of such a wonderful council.
Alisa Sanchez- I am running for Sophomore class treasurer because I love being involved in my school activities and working with others. I am a responsible and trustworthy person. I have many ideas and would love to contribute in the 2015-2016 school year.
Isabella Gonzalez- My name is Isabella Gonzalez and I'm running for you're student council treasurer. Ever since I arrived at gables, everyone told me to be involved, and what better way to be involved than being in Student Council. I'm running for treasurer because one, I love to deal with numbers and I'm very organized (so I won't loose anything), two, I'm very punctual with due dates, and three, because I want to help make the year unforgettable for all the class.
Leila Iskandarani- My interest in running for treasurer comes from my desire to help both my class and the school in any way I can. My current position as treasurer has given me the necessary experience to do the job as efficiently as possible. The students need someone organized, proactive, and looking to act on their behalf and in their best interest, all of which I am.
Valeria Gutierrez- I'm running of treasurer for the class of 2018 because i want to help make the BEST decisions for the BEST class. One of my many goals for next year is to try to support the interest of all the individuals within our class and take in consideration everyone's opinion. The experience that i obtained as the Freshmen Social Media Specialist will allow me to look at things with a different perspective and consider the  student body needs and priorities.
Brianna de la Osa- Brianna de la Osa and I am running for treasurer because I desire to use the money we fundraise more effectively. I want to manage our money to get the most for next year's sophomore class.
Junior Class
Annie Farrell (President) – Junior year is a BIG year. I want to help make it the best for everyone in the Class of 2017. Vote for me, Annie Farrell, and we'll make junior year unforgettable.
Holden Payne- My name is Holden Payne and I am running to be your junior class president. I would like to be elected president to allow students to have a better time at school, with more treat days and better field trips. If you elect me I promise to make your time at high school a better one!
Julián Elortegui- Hello classmates- My name is Julián Elortegui and I'm a self-directive, responsible Pre-IB sophomore who's interested in becoming your Junior Class President. You can always find me working on the next event for the Class of 2017, editing videos, or cracking jokes to brighten people's day. I believe that I have the drive and experience to fulfill the expectations of our class, and make this our best year at Gables.
Albany Muria-  I am running for Junior Class Vice President. Aware of the responsibility that comes with the position of VP, my goal is to strengthen the voice and unity of our class. Along with the rest of the board, I hope to make the remaining 2 years at Gables as memorable as possible.
Mark Braun- Hey Gables, I'd like to be our next junior class vice president. I love being able to take part in our activities as a student body and be surrounded by what I see as my family. Being your vice president would give me the opportunity to make the next two years the best they can be, and hopefully make a few of you laugh along the way!
Lane Morris- Like theme parks? Wanna be in the driver's seat? Get in the fast lane with me as your junior class secretary!
Sabryna Gonzalez – I am running for Junior class secretary. As a possible candidate for this position, I wish for the student body's voices to be heard along with the improvement of our school as a whole. Being appointed secretary will give us all many great opportunities as well as the triumph of the class of 2017.
Hannah Cordes- I am re-running for treasurer because so far our class of 2017 has been really great and I am so happy to be a part of it. I would like to continue helping the class of 2017 have the best high school experience possible, I really feel like I am part of the school. I am running for treasurer again because I like being in the position that teachers and students can both trust me, and I also feel that I am qualified enough to continue to be treasurer.
Bryce Scanlon- an adventurous IB sophomore at Coral Gables High School who wants to be next year's Class of 2017 Student Treasurer. The past year being the Freshman Treasurer, He believes he's acquired the skills he needs to continue and remain your treasurer next year as he believes he's ready to serve you!
Noah Cohn- Hello, I, Noah Cohn, want to be Junior Class Treasurer because I enjoy math, I am extremely organized and I am very responsible, as my activities job will show. Also, I want to be more involved in Coral Gables High School. With this being said, I feel that I am qualified to be our Junior Class Treasurer, and I know we will make this year one to go down in the books!
Jose Puig- I'm also known as 'Pepe', which many times may vary into 'Pep', 'Peeps', 'Peps', etc.. The complexity of my simple name is what represents the way I am, a straightforward guy with big ambitions. I want to run for treasurer to be able to input my responsibility and leadership skills into a school that I would be greatly proud to be involved in.
Senior Class
Gabrielle Saliamonas- Hey Juniors! As our final year approaches us as cavaliers, my goal is to represent our senior class in the most exciting yet productive year yet. Serving as the VP for the past two years, I have been exposed to the way student government functions and have been able to plan ahead events that I think are going to blow your mind away. Senior picnic, tons of treat days, and the senior pep rally are just several of the many events we will be able to take part in next year. I promise to work endlessly and efficiently to give my fellow peers the satisfaction they seek coming into senior year.
Karla Santoyo- Student Government serves as the bridge between administration and the student body. This guiding light needs the pivotal role of secretary; organization is the key a secretary holds. I foresee myself with the key in my hands and the words 2015-2016 senior class secretary inscribed in it.
Gisselle Gonzalez- I am running for Senior Class Secretary because I feel like I could be a great addition to the Student Government. My previous experience as historian in the National Spanish Honor Society and The Museum Project have prepared me sufficiently for such a leadership role as this. I am very dedicated and hardworking, and will apply myself fully to this position.
Taylor Fay- Hi, I'm running for Senior Class Treasurer. I'm running for this position because I really enjoy having an active role in our class and want to help make senior year for Class of '16 super fun and accessible to all.
Gabriella Alzola- I am running for senior class treasurer because I know I could bring organization to the student council and their funds. I am a very involved student and am always able to make adjustments to my schedule if need be. I am a responsible person and always get tasks completed correctly and on time, and if chosen for this position, I would handle finances with restraint and importance.
Eleanor Harley- I am running for Senior Class Treasurer because I really want to get involved as much as possible at our school for my senior year. I think a great way to do so is by taking on a big leadership position at our school. I believe that I am responsible, and hardworking, and I would do everything possible to help the rest of our board make class of 2016 have the best senior year possible!
Daniela Quijano- My name is Daniela Quijano, I am running for Senior Class Treasurer in the hopes of helping Gables to wisely manage funds collected through various student activities. My industrious and honest character are ideal qualities for a treasurer to have. Becoming the Senior Class Treasurer will certainly be a step forward in my involvement with the school since I am currently the Junior Class Social Media Secretary, CavsConnect Features Editor and Mu Alpha Theta Historian.
About the Contributor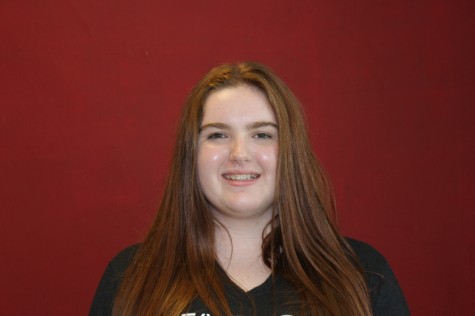 Catherine Healy, Business Manager
Now a junior in the IB Program here at Gables, Catherine is very excited to continue her high school career. She is ready to take on her third year as...