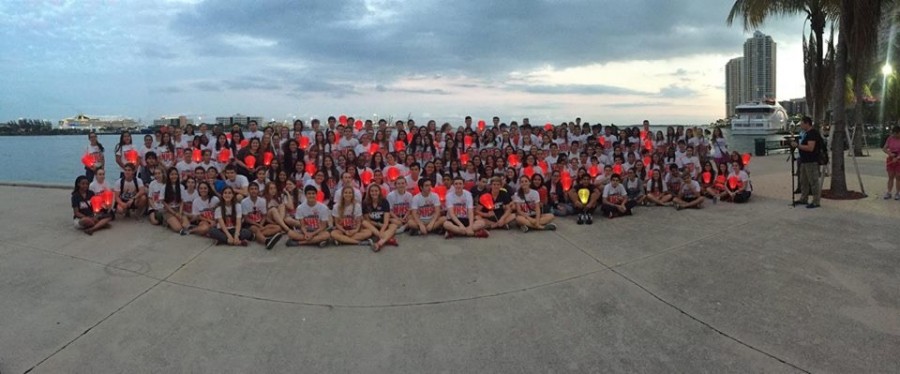 Mrs. Landsea
On Nov. 8, Gables very own NHS attended the Light the Night walk at Bayfront Park. Soon after NHS members arrived, they gathered for a group photo, and after a bit of mingling, the walk started at 6:30 p.m.
Senior Camila Lupi
 Q: What's your name and grade level?
 A: My name is Camila Lupi and I am in 12th grade.
 Q: How long have you been a part of NHS and how many times have you attended Light the Night?
 A: I've been a part of NHS for three years and I've attended Light the Night for two.
 Q: What does Light the Night benefit?
 A: It's a walk to raise awareness and raise money for Leukemia and Lymphoma.
 Q: What does Light the Night mean to you?
A: I think it's great to be able to walk for something that means so much to one of my teachers, Mrs. Landsea, and also to walk for a fellow classmate that I knew [who unfortunately passed away from leukemia].
Q: What's your favorite part of Light the Night?
A: I like the part at the beginning where everyone's kind of just walking around and there are tents and we get snow cones and talk to people we know.
Fireworks were set off to end the walk and celebrate the awareness brought to the cause.