Tie in Freshman Vice-Presidential Election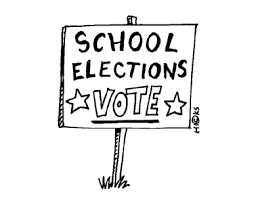 Attention!
There was a tie in the freshman vice-presidential election! Please be sure to vote for you choice of VP between Sara Saliamonas and Nardali Huet.
ELECTION WILL BE OPEN FROM
THURSDAY
MORNING ENDS TUESDAY
 AT 12:00 AM
.
Click VOTE next to Student Vice-President Run-Off: Freshmen
On the following page you will be asked for both your Student ID and Birthday
Student ID is your 7-digit School ID without any leading zero
Example:
If your ID is 0012345 it would be inputted as : 12345
If your ID is 0123456 it would be inputted as : 123456
Your birthday will not include any unnecessary 0's, and requires slashes in between the date, month and year.
Example:
September 11 2012 would be inputted as : 9/11/12
December 2 2013 would be inputted as : 1/2/13
*It is very important to input the slashes in between the month date and year and will not except any excessive zeroes*
Thank you and have a great year!