Mobile Device Night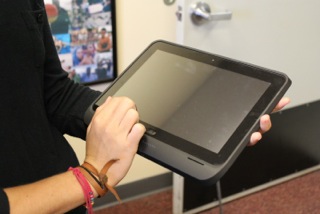 Superintendent Alberto Carvalho has been making efforts to institutionalize technology as a tool for learning in the classroom. In compliance with this new policy, tablets will be administered to freshmen for use throughout their years at Gables. Mobile Device Night will consist of the distribution of the tablets during September.
Parents must sign for the tablet on behalf of their child and no tablet will be issued without the consent and presence of the legal parent or guardian. If lost, the financial obligation for the tablet is $550 and a mandatory tech fee of approximately $20 is issued to every student. No cheques will be accepted.
Tablets will be dispensed to parents whose children have last names letters A through L on September 2nd from 6:30pm to 8:30pm. Parents whose children have last names M through Z will receive their tablets on September 3rd from 6:30pm to 8:30pm. There will be a make-up date on September 4th from 4pm to 6pm. If you have any questions or concerns please contact Lazaro Hernandez.