Gables High: 68 Years Strong
Hang on for a minute...we're trying to find some more stories you might like.
About the Writers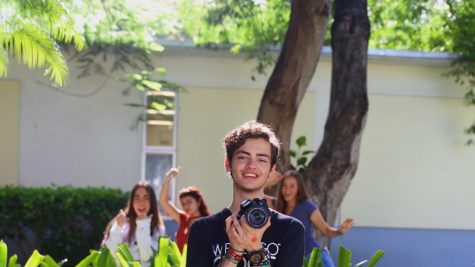 Andres Velasco, Multi-Media Editor
Andres Velasco is a senior in the International Baccalaureate (IB) program at Gables. During his final year in CavsConnect,  he hopes to not only improve his photography skills but also help the rest of the photographers as he takes on the role of Multi-Media editor. Described by his friends as funny, spontaneous, sarcastic and aesthetically pleasing, Andres is an England aficionado; he hopes to live there at some point in his life. Andres is an avid member of both International Baccalaureate Honor Society (IBHS) and Future Business Leaders of America (FBLA). Outside of school, he is the President for The Museum Project, where he also takes pictures. In his free time, Andres enjoys playing with dogs, watching comedy specials, and taking pictures of his friends. His philosophy, for both life and photography, is that there is beauty everywhere but it just needs to be found. Andres is excited about the countless unforgettable memories he will be making this 2018-2019 school year.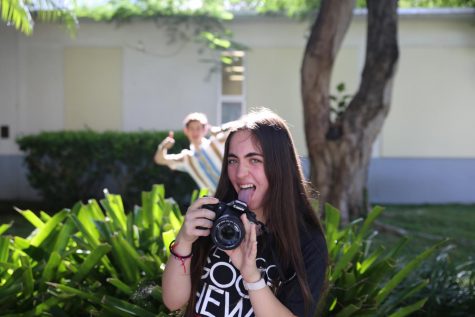 Emily Kay, Photographer
Emily Kay is a current junior in the International Baccalaureate Academy (IB) at Coral Gables Senior High School. She is ecstatic to have become a part of the 2018-2019 CavsConnect staff as a photographer. Kay hopes to greatly improve her photography skills through CavsConnect and she's very excited to get some nice shots. Those who are acquainted with Kay refer to her as someone who is humorous, energetic, lively, and spirited. Kay is a member of several clubs, such as: International Baccalaureate Honor Society (IBHS), SECME, and National Honors Society (NHS). When Kay is not in school, she is the Programming Vice President of Temple Judea, which helps contribute to her strong leadership and communication skills. Also, during Kay's free time, she loves playing softball with her teammates, taking photos of things the average eye doesn't capture, and watching films directed by Alfred Hitchcock. Kay, well known for her dry humor and tie-dye crocs, is extremely happy to be a part of the 2018-2019 CavsConnect staff.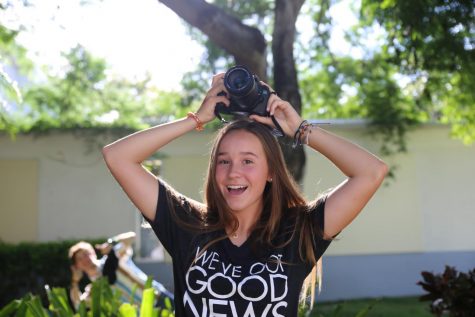 Lilliana Bonner, Photographer
Lilliana "Lilli" Bonner is a sophomore in the International Baccalaureate Program (IB) at Coral Gables Senior High.  She is excited to begin her first year in CavsConnect as a photographer and hopes to acquire an editor position in the future.  She is an active member of the International Baccalaureate Honor Society (IBHS) and Gables Earth. In her free time, she loves to sail competitively, draw, and watch movies.  She is also very interested in science and hopes to pursue a career in medicine or space science.  Although she is involved in several extracurricular activities, her goal for this school year is to maintain her grades.