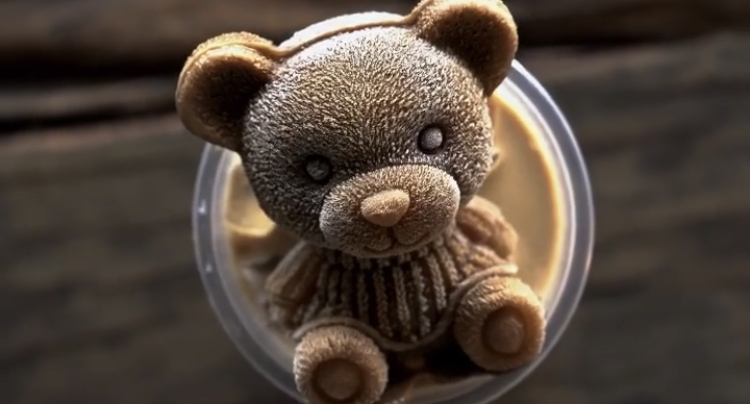 Leafy restaurant is where Vietnamese comfort food meets Asian fusion. Open from 2-10 p.m., Leafy blends a relaxing environment, authentic cuisine and safety measures to ensure the best culinary satisfaction. Thanks to its mouthwatering menu items, most notably a bear-shaped boba, Leafy sets itself apart from the competition, blending culinary innovation with authenticity.
     Located at 641 NW 100th plaza in Pembroke Pines, Leafy provides a space where an individual can relax, have a good time and enjoy good Vietnamese food. The name Leafy derives from the environment owners Quoc and Luc Le seek to present. Indeed, filled with a wide variety of plants and vegetation such as ferns and succulents, customers entering the premises are struck with a feeling of comfort and relaxation. The reasoning behind the Les authentic decor is pleasing the customer and making them feel as if they were at home, from the welcoming tables and chairs to the hanging of the tea lights. Consequently, this laid back vibe serves as a safe haven for customers to forget their problems and release accumulated anxiety.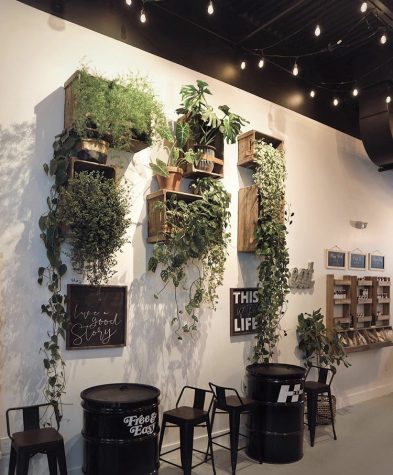 "After work we would have nowhere to go to relax or hang out with friends. We decided to be the ones to open a place where people can relax, whether it be someone whose been working long hours or a student that's tired from studying and going to class, we want to offer a place where you can be comfortable and at the same time have good food and drinks," owners Quoc and Luc Le said. 
     More than the truly untamed vibe surrounding the restaurant, Leafy's specialty hides in its food. To be more specific, their uniqueness presents itself in the bear-shaped boba, which has prompted hundreds of customers to walk through their doors in search of it. Selling on average approximately 200 drinks a day, these bear-shaped bobas are a true sensation. Almost too cute to eat, the picture-perfect bear has an incredible design as the attention to detail is noted. They can be placed on top of any boba drink as they come in four flavors (milk tea, plain milk, strawberry and orange). These bears are served fresh and frozen, perfect for Florida weather as every sip is refreshing and delightful.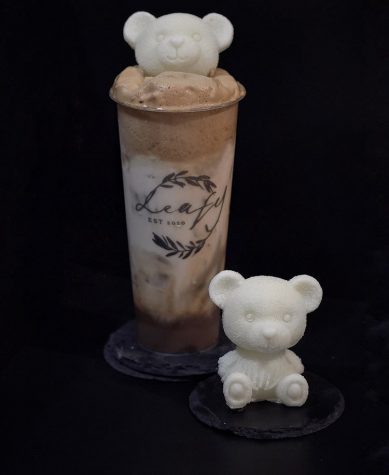 "The inspiration behind our bear-shaped boba is from our love for the Japanese culture, from the food to anime, we love it all," Quoc Le said.
     To top it all off, Leafy offers ten menu items of Vietnamese comfort food. Originally from the Southeast Asian country, the Les wanted to sell their customers food that is reminiscent of their childhood years. Consequently, Leafy's most popular menu items include their pork belly sandwiches, fried sticky rice, broken rice and Vietnamese fried chicken wings, all traditional Vietnamese dishes. The fried sticky rice, for example, offers a perfect balance between spicy and savory flavor, featuring fried shredded pork and sriracha drizzle. Not to mention, a crispy rice that is pan fried topped with buttered green scallions is another house favorite.
     "What I love about my job is that I get to show people different foods and drinks that we offer, showing them new food and a different experience," employee Tai Nguyen said.
     Leafy is like no other restaurant as they differentiate themselves with their originality. From the calming ambience to the delicious food to the lifelike bear shaped boba, Leafy caters towards all their customers' needs.