Victorious Veterans
Students with veteran family members recount untold military feats and accomplishments
     Veteran's Day, a national holiday held on Nov. 11, praises and honors military veterans who have served in the United States Armed Forces. Among the many who have served this country, the school's students have relatives and family members who have partaken in military service. As a tribute, senior Emellie Ferrer and junior Iain Miller share their experiences with having a veteran in their family and what this national holiday means to them.
EMELLIE FERRER & HER UNCLE JOSE LUIS JIMENEZ
     Emellie Ferrer's godfather and uncle, Jose Luis Jimenez,  served the United States Marines Corp during the Iraq War in 2003. During his time serving for the Marines, Jimenez received many awards for his actions, one of them being the Combat action Ribbon and Navy and Marine Corp commendation medal.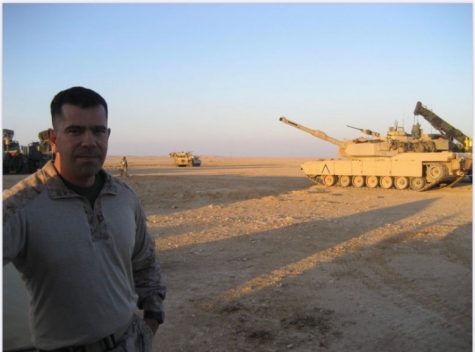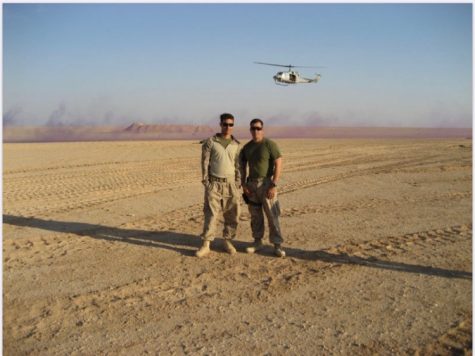 "I'm proud of him, he's like my second father in all reality and my cousins are like my brothers we are so immensely close like we're siblings. I'm grateful he was not injured at all physically and came back in one piece," Ferrer said.
     After many years of dedication and commitment, from 1989 to 2002, Jimenez has retired from the Marine Corps. Jimenez is currently on the Special Response Team (SRT) FOR Miami-Dade, which is a group of highly trained officers who respond to emergencies requiring advanced police tactics. Every year during Veteran's Day, Ferrer and her family set out to her godfather's house to hang out with the family and enjoy their time spent together. Jimenez is astonished of all the things he has accomplished while training and becoming a soldier for the United States of America.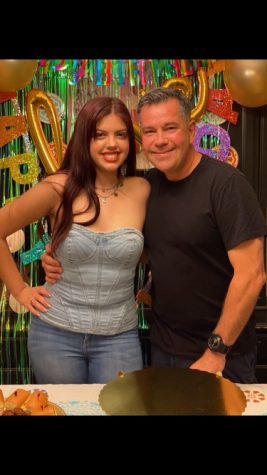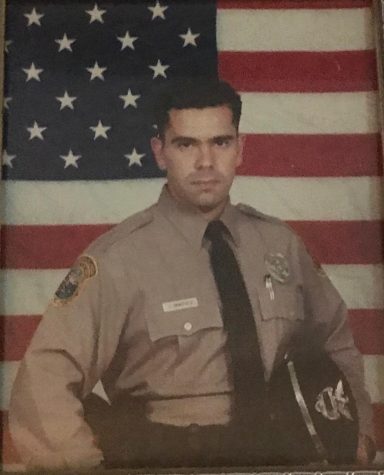 "Veterans Day for my family means a day to be together and grateful for what my uncle did while being a part of the Marine Corps, we spend the day with gratitude and enjoying each others time with one another," Ferrer said.
IAIN MILLER & GREAT-GRANDFATHER GEORGE CONRAD
      Junior Iain Miller's great-grandfather, George Conrad, served in the U.S. Army during World War II and The Korean War. Through his years of serving the U.S. Army, Conrad has inspired numerous individuals, including his great-grandson. As he approaches adulthood, Miller is planning to join the Army as well.
    "My plans are either to attend FIU and join the ROTC program to become an officer or train to become a sniper," Miller said. "He influenced me to be one of  those who risk their lives so the people you care about can live happy and safe lives."
    Miller believes his great grandfather was proud to have served for his country and the freedom he fought for from 1942-1954. Additionally, throughout Conrad's years in serving the army, he kept a journal of his experiences, which is something Miller and his family cherish deeply. To keep Conrad and his great accomplishments in their memories, as a yearly ritual on Veterans Day, Miller and his family read a book that lists all of Conrad's amazing deeds and what he did when serving for the U.S. Army.
    "A legacy he left behind would be to appreciate everything you have and be grateful for those who sacrificed their lives so we could be free," Miller said.
    Veterans' Day is not only a day to remember those who risked their lives for the nation but to praise their restless efforts and accomplishments. Through the eyes of Emilie Ferrer and Iain Miller, veterans are commemorated and celebrated for their service and will forever be remembered.
Leave a Comment
Your donation will support the student journalists of Coral Gables Senior High School. Your contribution will help us cover our annual website hosting costs.