Quarantine: Trends that have gone viral
Although the COVID-19 quarantine has caused many individuals to steer away from their typical source of entertainment, students at Gables have been participating in the most recent trends going around.
     Animal Crossing
     Animal Crossing—a social simulation series developed by Nintendo—was first released in Japan on April 14, 2001. However, on March 20, 2020, Nintendo released Animal Crossing: New Horizon. As it increased in popularity, players found themselves drawn to the game's countryside setting and care-free lifestyle. They were able to make an escape from reality through this video game, which includes various entertaining duties within their virtual community, such as planting and choosing fruit. Players are able to play the role of a new civilian on a deserted island and are given the task of building a blooming civilization by establishing shops and homes. Each player has the ability to customize and communicate with other players and it also helps the strain of confinement, especially during the quarantine. Players are able to communicate with friends while following social distancing by visiting each other on their own island, presenting others with items.
"Animal Crossing's calm and carefree nature, in addition to its online connectivity, is definitely why I've always loved playing. It brings back good memories of my older sister and I playing, and even though she hasn't lived with me for years, I still enjoy it just as much," senior Ana Bermudez said.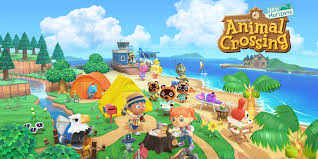 Cooking & Banana Bread Baking
     While many are securely confined to their homes, the kitchen has become a sanctuary for some individuals where they are provided with a feeling of nourishment, enjoyment and relaxation. As packs of flour leave grocery store cupboards, a couple of the most popular foods include homemade bread and pasta. Baking banana bread has become another popular hobby for many people.  As a result of this trend, families have also been brought closer together through their love for cooking, bonded by their carb-filled creations.
"My passion for cooking arose when I stared watching Ree Drummond on The Food Network. Since then, I have been obsessed with cooking, specifically deserts, which I love baking for my brother, who always devours whatever I make," senior Adriana Villela said.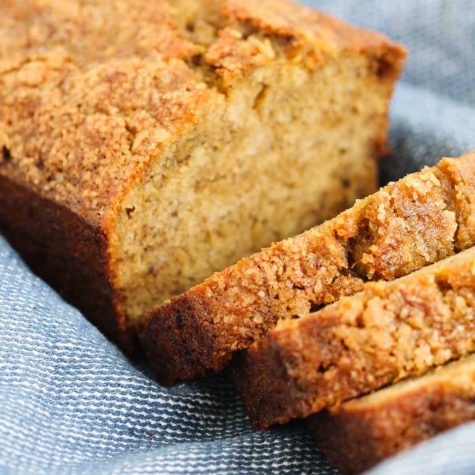 Quarantine Exercise: At-Home Workouts (Chloe Ting)
     While at-home fitness has existed for decades, people across the nation have taken an interest in activities with little to no contact as a result of COVID-19 gym closures. Whether it is a yoga class on Zoom, taking a walk or biking, many are seeking to discover approaches to exercise efficiently at home. With gyms closed and outings limited, individuals are constantly trying to find new ways to stay in shape — fitness teachers have moved online and sales of exercise equipment and downloads of fitness apps are all on the rise. Home workouts such as Chloe Ting's "Two-week Shred Challenge" also became very popular as teenagers shared their results on social media platforms like TikTok and Instagram. 
     "The quarantine was a way for me to start doing home workouts, it pressured me into bettering myself, and since starting, I don't regret it at all. My routine consists of push ups, sit ups and planks, which I repeat 3 times. I perform it everyday, three times per day, and I believe that having it more spread out doesn't tire you as much, while being as effective," junior Patrick Couto said.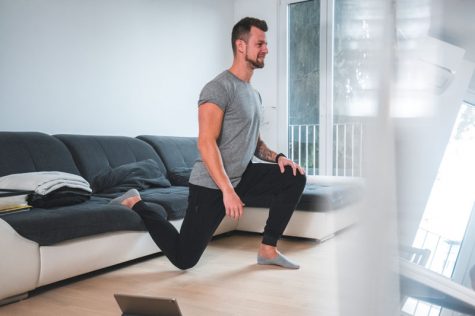 Quarantine Hair Changes
     Before COVID-19 closed down most hair salons, dyeing hair at home was deemed too risky. But with only so many shows to watch, books to read and bread recipes to try while quarantining, there can be a point where an individual may run out of activities to do. Creating a new hairdo during quarantine has essentially become a right of passage. Hair is an addition of one's identity, how people see themselves, and how they would prefer others to perceive them. The choice to change one's hair during a positive or negative transition signifies a new beginning showing why many have done it during the pandemic, especially when there is no worry when it comes to what your classmates or coworkers will think. 
    "The true inspiration to dye my hair was a picture of me when I was little wearing a purple wig, it is something I cherish. Dying your hair is a means to express yourself which is why I really enjoy it," senior Emma Vela said.
     Recently, a trend on the application TikTok went viral after numerous users, including Charli D'amelio, who has amassed over 85 million followers on the app, cut their own bangs and dyed their own hair during the pandemic. In addition to this, hair coloring product sales were up 23% in April 2020 compared to sales in April 2019, according to Nielsen, an American research firm.