Into the artistic world of Maria Sada
A gallery of senior Maria Sada's conscious art and the meanings and inspirations behind them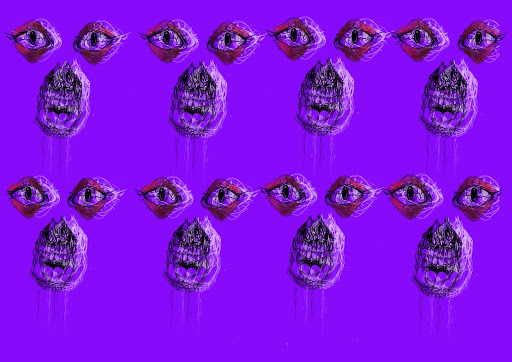 Unique and bold designs are not uncommon in senior Maria Sada's artwork. Her vibrant art takes on numerous mediums and subjects. Whether she tackles social issues, personal emotions or creates amusing concept pieces, Sada's art does not shy away from different themes.
Her versatile skills and techniques allow her to incite emotion in those who view her creations. This small collection of  Sada's artwork showcases the diversity and meanings behind some of the pieces of which she is most proud.
This gallery is an online extension of Maria Sada's feature on page 5 in the first issue of the highlights 2020-2021 newmagazine. Check out more of Sada's artwork on her Instagram @midlisz.