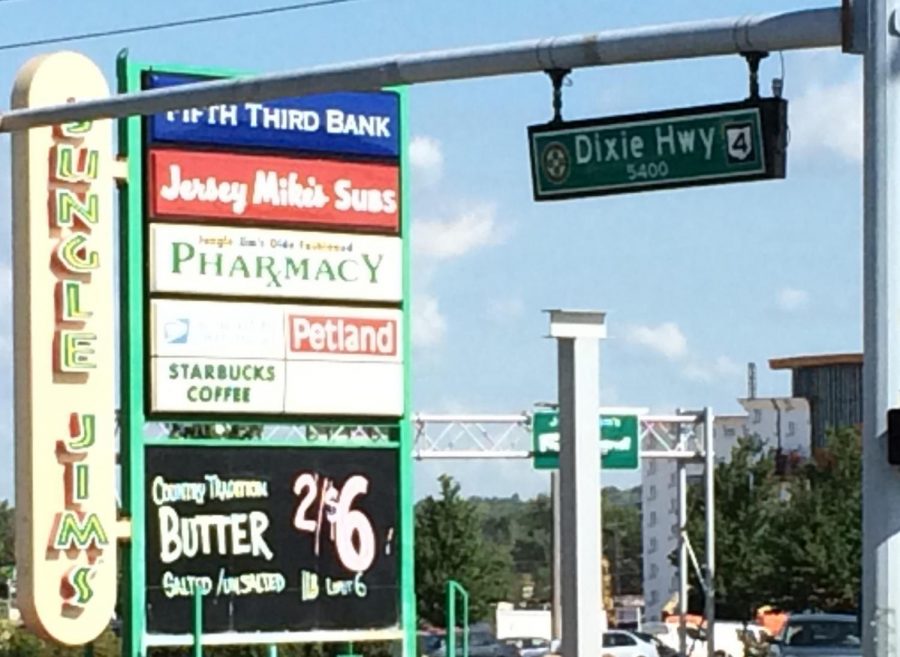 courtesy of wvxu.org
Throughout American history, certain events have shaped the views currently held by many in society. For instance, African American slaves, during the Civil War struggled through famines, forced labor and an evident lack of freedom, which was then morphed into widespread discrimination. This injustice is still felt today, partly through statues and road names which glorified the leaders that held these beliefs. For example, South Dixie Highway, named after General Dixie, exemplifies this dark period in U.S history. Many lessons can be learned from these historical reference points, which is why the South Dixie road name should not be altered.
African-American commissioner Dennis Moss, a vocal supporter for the possible change, argues that the name represents "something that's symbolic of our inhumane institution of slavery." Having been made aware of  the atrocities suffered by African-Americans on American soil, Moss demands the name be replaced by the  antithesis of General Dixie: Harriet Tubman. Indeed, this iconic revolutionary figure, who courageously defied the American laws to free slaves from their cruel plantations, is regarded by the majority of the populace as a hero. The ability to accept change years after the actual event demonstrates an open-minded community.  
Due to the recurring attempts put on the table a proposal to alter Confederate names throughout the United States, South Dixie Highway might not have to carry that name for much longer. In 2017, Charlottesville, Virginia and New Orleans were both targets of massive protests against statues deemed to praise multiple Confederate generals. The momentum from these protests ultimately led to the South Dixie Highway controversy today, as its ideologies spread to South Florida. Riviera Beach, Florida recently renamed a segment of Dixie Highway, more specifically the part running through West Palm Beach. Every one of these revolts against the past symbolizes an evident demand to alter African-American past, which is impossible. The events which have founded the United States of America should be looked at as a guidance for future generations to come. 
"It is difficult to change statues and street names of all people who represented cruel ideas. If even one landmark is renamed, it will incentivize many to change more landmarks which is basically erasing our American history. Our country must learn from the past, not remove it." sophomore Mia Calderon said.
While destroying and damaging statues would compensate for the anger felt after years of hardships, Americans are better off adopting a reflective perspective. Taking the symbols of the past, and transforming them into valuable life lessons would be the wiser alternative.