Silverspot Cinema
This modern and trending spot offers a unique movie experience, with its classic movies, luxiorious atmosphere and diverse food.
The smell of freshly made popcorn wafts as one walks across the theater to find their seat. The seats recline to the customer's satisfaction, while waiters are on standby, ready to serve the needs of any customers. Coupled with the attractive plush seats and impeccable customer service, the SilverSpot Cinema offers a cinematic experience like no other. The nearest SilverSpot Cinema, is located in Downtown Miami 300 SE 3rd St. #100, Miami, FL 33131, but there are many other locations throughout Florida. While the usual popcorn and nachos are classics, the truffle fries and the margarita pizza are some of the menu items that set the cinema apart. While tickets are approximately 17-18 dollars, it is worth the price due to all the features and the modern atmosphere created. 
"I loved how much I could recline in my chair and I got to order exactly what I was craving: pizza,"  junior Camila Fernandez said.
The Silver Spot has developed a unique showing selection which involves showing classic throwback movies from decades prior as part of a new concept called Flashback Cinema. The Flashback Cinema allows customers to relive some of their favorite movies such as Titanic and the Harry Potter movies on the big screen, offering a sense of sweet nostalgia.  The oldest movie showing at the cinema is Gone With The Wind, while the most modern movies are the six Harry Potter movies. As a result, this selection draws a diverse crowd to the theater. 
"The movie in my opinion was much too outdated to have premiered here but the setting itself at the theater was really nice,"  senior Diego Fernandez said.
Flashback cinema is one of the many events that the SilverSpot Cinema has but they also offer opera showings and Spanish subtitled movies. This cinema is not only a nice place to enjoy a movie but to also  grab dinner. Towards the back of the cinema there is a dim lit restaurant with arranged wooden tables which creates a comforting and cozy atmosphere. At the SilverSpot, one can enjoy both great movies as well as the ability to sit down at a table and enjoy a meal.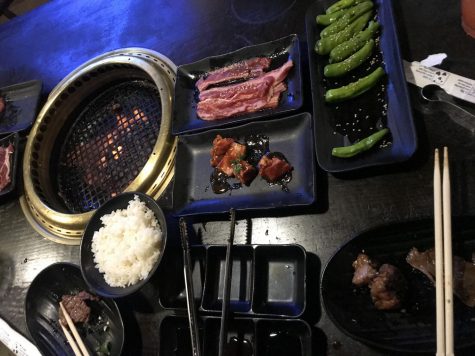 The SilverSpot Cinema is an excellent alternative to the usual AMC theaters as it offers a more luxurious and exciting experience. With its close proximity to the Brickell City Center and its location downtown, this makes for a fun excursion. It is not common to have both comfort, luxury and great food in one movie theater but the SilverSpot Cinema manages to exceed all expectations.