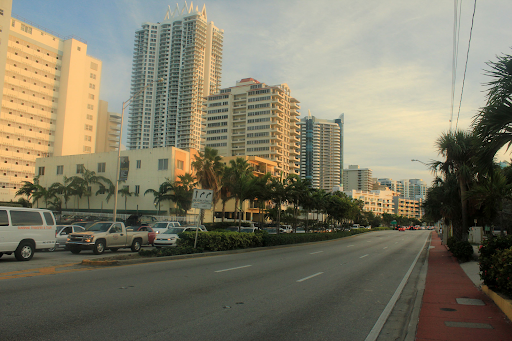 goodfreephotos.com
The price you pay to live in Miami
highlights explore the increasing costs that affect families living in the city
September 21, 2018
Rising economic inflation has managed to affect the lives of mostly all Miami business owners, families and students alike. The weight of the problem seems to stem from mainly one recurring issue: inflation. Sixty-five percent of homeowners reported struggling to get by with these set prices according to a study conducted in 2014 by the United Way. With a staggeringly high unemployment rate and overall low worker wages, many households are constantly trying to find ways of dealing with the overwhelming prices that come with living in this county.  
Simply put, Miami is one of the most expensive places to live in the country. It is also viewed as an example of an area full of opportunities and growth, leading many residents to continue living in the city. However, the overwhelming cost of living and personal expenses not only discourages first-time home buyers, but also keeps many looking for better job positions to move away.  One may think that the city, being so rich, would hold magnetic and high-paying jobs, but the truth of the matter is that Miami's unemployment rate is at an all-time low and generally those who do have jobs are making wages below the nation's average, according to the U.S. Bureau of Labor Statistics.
The prices of housing have been progressively increasing as well. Due to competition with businesses and rentals, prices are always in a constant upsurge, meaning there is always a high potential for an increase in property values. In Miami, the affordability for housing has been ranked the third worst rent-to-income ratio with prices projected to increase in the coming years, according to the Miami Association of Realtors. In the last year, prices for a single-family home was approximately increased by $20,000 while prices for condos increased by around $5,000.
"It can be hard to pay for certain things with the checks my family receives, it sucks but that's just the normal for us." Freshman Jovani Companioni said.
Many believe that this is due to an overflow of unsold rentals, an issue that typically makes landowners increase their prices depending on the situation and competition in the area.
The concern over the wages and pay has remained ongoing and seems as if it will continue. If the inflation issue continues developing, there may never be much improvement. The economic problems may not be an easy fix, but something must be done in order for Miami to further grow financially.