Must-Watch Movies For Your Lifetime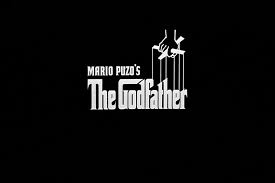 There are some films that must be watched before one's time has come, movies that inspire and amaze the mind with their intricate plots and entertaining storylines. These four screenplays have altered the movie industry with their incredible characters and scripts, and have changed the way we look at movies.
One must-see feature is the Godfather. The Godfather is a 1972 American crime film directed by Francis Ford Coppola. With brilliant actors like Al Pacino and Marlon Brando, this film explores the relationship between a father and son and their life of crime. This award winning film must go on your to-watch list.
Another classic picture is the 1994 Shawshank Redemption.  This powerful motion picture was directed by Frank Darabont and is known for its realism and story background. Starring Tim Robbins and Morgan Freeman, their two characters befriend one another in a state penitentiary and bring together a circle of inmates, many of whom were falsely accused, who devise an elaborate plan to escape.
Star Wars is one of the first popular long movie series. The creative George Lucas directed this action-packed film and it is considered one of the most innovative sci-fi films ever made. This movie series is  based on the destiny of Luke Skywalker, played by Mark Hamill, and it takes a look into an age of  technological advances and swords made of light and lasers. This classic movie is a must see  if you consider yourself a movie lover.
The last of our list, but obviously not the least, is the empowering film  Schindler's List.  Directed by Steven Spielberg, this is an inspirational motion picture about a German businessman named Schindler, played by Liam Neeson who, in an attempt to save multiple Jewish people during the holocaust, hires  them.  It shows the horrors of the  tragic past of our world, but also the determination and perseverance of those fighting for freedom.
All of these films are as inspiring as they are well-acted. With excellent directors and entertaining plots, these movies will have you on the edge of your seat. So before you perish, you have to witness these incredible motion pictures.