Did Someone Say Election?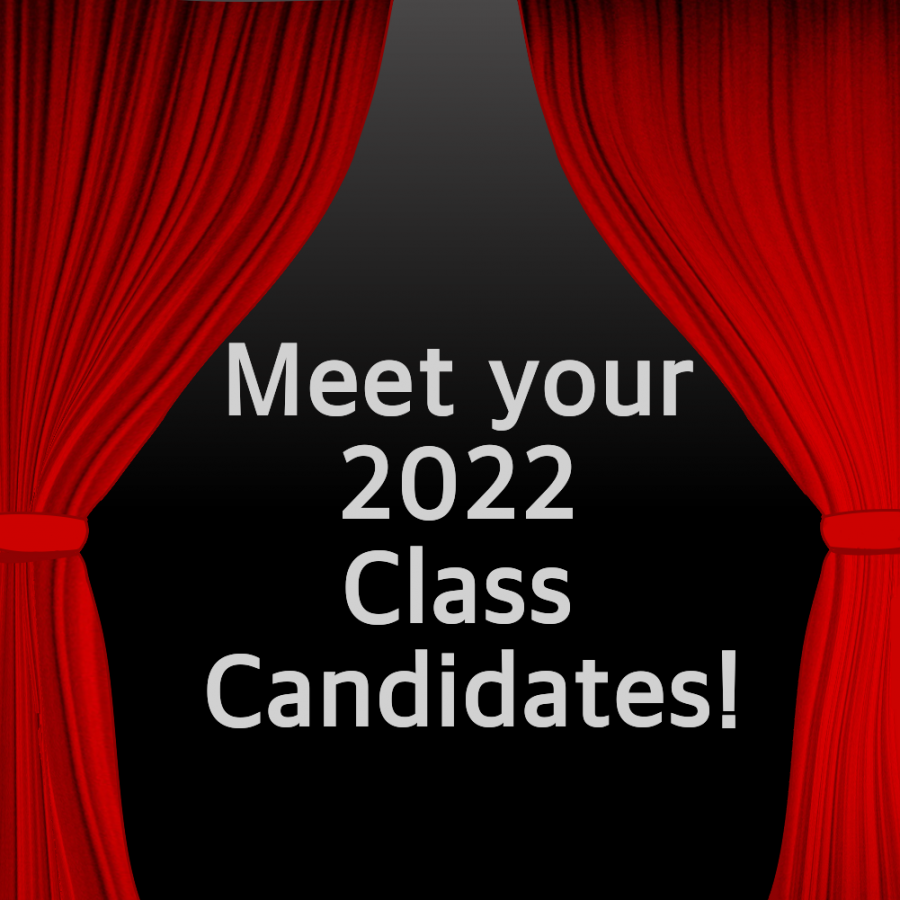 Everyone wants their voice to be heard and used to bring about positive change in their high school. As a way to express their voice, students run in class government elections for a position they feel suits them the most. Those running make posters and flyers in the hopes of showcasing who they are and why they should be elected for their position. Having the opportunity to choose the members of the Freshman Board is an exciting event to take part in. On Monday, Oct. 8, freshman elections are taking place in room 9217. Make sure to vote during either lunch as this will be your representative body for the 2018-2019 school year!
Class President: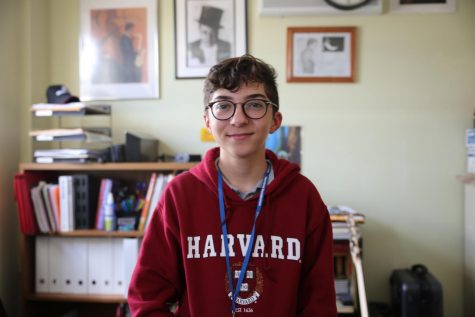 Benjamin Pla:
As a way of expressing his ideas, Pla saw running for an officer position was the way to go. A goal of his is to bring food trucks to the school every month and have a percentage of the profits go towards bettering the school. "The beautification project includes adding orchids to the trees on campus among other things which would be done by students as a way of getting community service," freshman Benjamin Pla said. His favorite thing about CGSH has been the various electives and clubs to choose from.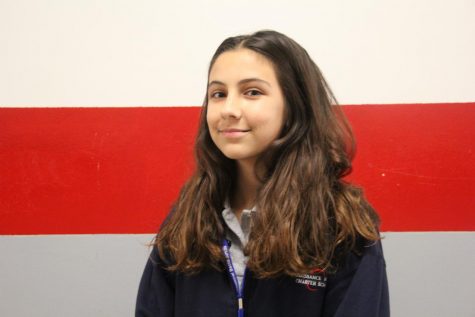 Ella Londono:
Realizing how amazing it is to be involved in the school, Londono has taken on running for president. A goal of hers is to take everyone's input into serious consideration. "I would use the power of the position to make a change for the better in the school," freshman Ella Londono said. As of now, her favorite thing about Gables is being involved in volleyball and the new people she has met through the experience of joining a team.
Lauren Gregorio:
Overcoming her fear of public speaking, Gregorio has seized the opportunity to live her dream of running for a respectable position. She hopes to become more involved with her class through this position. One of her goals is to improve the overall school environment for herself and her peers. "I believe working together with other representatives is crucial to the process of bettering the school," freshman Lauren Gregorio said. So far, she has enjoyed the helpfulness of teachers and the wide array of clubs offered as she is astounded at the variety of extracurriculars at Gables High.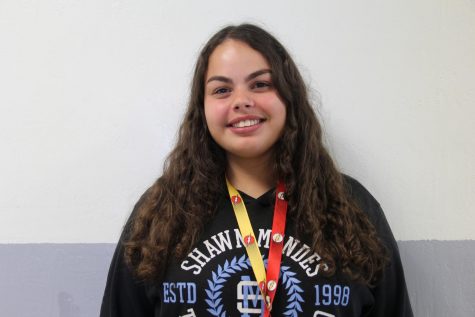 Rocio Portal:
In order to make her high school experience more fun, Portal has decided to run for freshman class president. One of her goals is to ensure her classmates have amazing opportunities to choose from and their first year of high school does not pass by without fun and lasting memories. "I want to make it a good, enjoyable and memorable year," freshman Rocio Portal said. Rocio's favorite thing about CGSH has been the diversity found all over campus.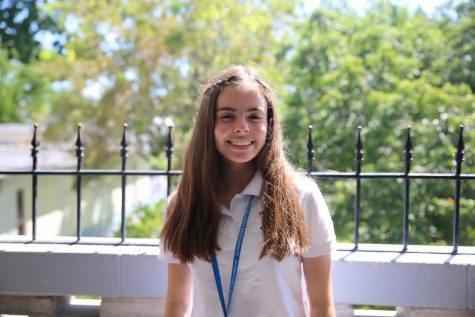 Isabella Osorio:
As a way of ensuring that her classmates truly enjoy their freshman year, Osorio has taken it upon herself to run for class president as she feels she can get the job done. A goal of hers is to improve class treat days, a day where the freshman class will be rewarded during their lunchtime for their hard work and participation in their class fundraiser. So far, Osorio has enjoyed the numerous clubs she has had the opportunity of joining. "I will provide the necessary support needed towards my fellow freshmen peers to make sure our voices are heard," freshman Isabella Osorio said.
Class Vice President: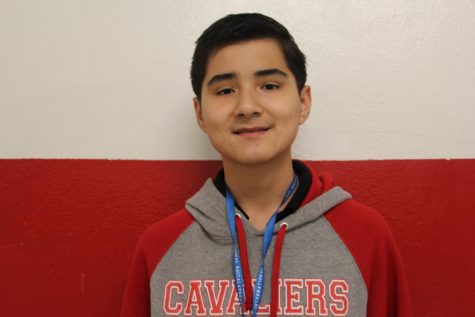 Juan Calderon:
Choosing to run for Vice-President, Calderon wants to be the change that brings about improvement in the school environment. A goal of his is to incorporate more class field trips, if possible. Class trips bring fun memories, and with the rigorous academic courses the incoming freshmen are now facing, fun here and there can sometimes be uplifting. "If given the opportunity, I hope to have more field trips because I feel like there aren't enough," freshman Juan Calderon said. Having a big school with an abundance of space around the campus has been a highlight for Calderon. He enjoys the variety of beautiful places to go and sit around campus, making it an appealing factors that drew him Coral Gables Senior High.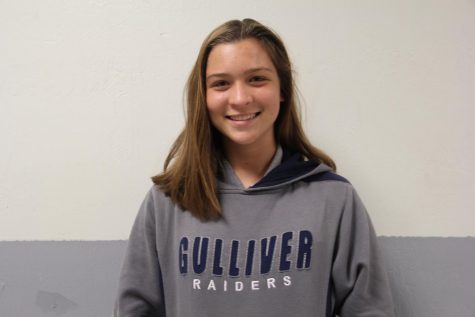 Emma Hardie:
Running for vice president is all about being more involved for Hardie. She hopes to earn the opportunity to listen to and voice all concerns, wanting to be as effective of a leader as possible. "I think that being vice president is an exceptional way to contribute to my school which is my main goal," freshman Emma Hardie said. She has enjoyed meeting new people with different backgrounds and being a part of the volleyball team as their season has kicked off.
Class Secretary: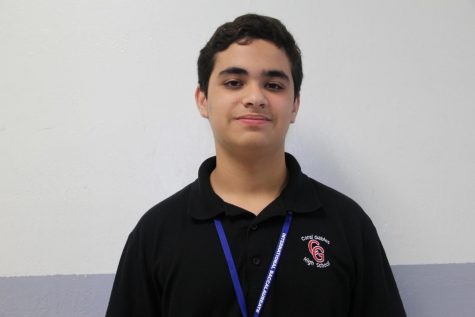 David Kuper:
Because he enjoys representing others, Kuper decided to run for class secretary. It is a goal of his is to serve as a go-to person that his class peers can count on. "I would like to be a voice for all the students who have voted for me," freshman David Kuper said. He has enjoyed being part of a large school and all the space provided for creativity to bloom.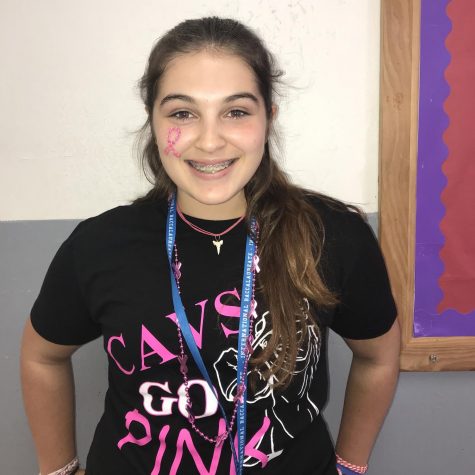 Katelynn Hernandez:
As a way of becoming more involved in the Coral Gables Senior High environment, Hernandez has chosen to run for secretary, a position in which she would listen to her classmates' ideas and pass them on to the president. She hopes to be a part of an effective team that will allow the freshman class to become close with the rest of the other high school students. "I really enjoy the idea of being a part of making Gables a better school and overall environment for its students," freshman Katelynn Hernandez said. Her favorite part of the school so far has been knowing and witnessing first-hand how caring the teachers are.
The CavsConnect staff hopes to have given an insightful view into this year's candidates for the freshman class elections. Be sure to go out and vote for your class representatives on Oct. 8 in room 9217!
About the Contributors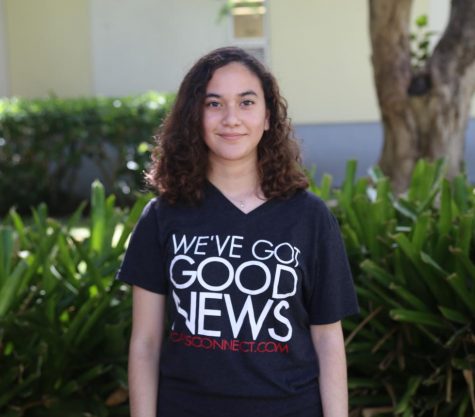 Jefrany D'catry, Staff Writer
Jefrany D'Catry is a junior in the International Baccalaureate (IB) program and is very excited to be joining CavsConnect as a staff writer. Feeling slightly...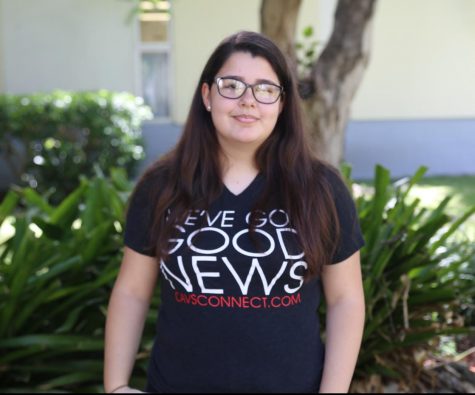 Mercedes Debesa, Artist
Entering her junior year in the International Baccalaureate (IB) program, Mercedes Debesa is excited for her first year as an artist in CavsConnect. Since...