Elizabeth Stack: Nationally Recognized Educator
Hang on for a minute...we're trying to find some more stories you might like.
Elizabeth Stack is the campus's sole College Application Process (CAP) advisor, assisting students in successfully matriculating at top-tier universities for the past eight years. As a result of the careful detail she puts into her work, she was honored with the Yale Educator Award, a prestigious award granted to only 28 counselors nationwide.
Although originally a lawyer, Stack spent many years fascinated by the many nuances of the college application process. This interest, coupled with her desire to work with high school students, drove her to leave the field of law and enter the field of education as a counselor. Stack has not looked back and her door, room 1132 in the main office, has remained open ever since.
"Working with the students, learning from the students, building relationships with the students while helping them through a process that in the end is successful for them, I find that very rewarding," Stack said.
Stack does not only counsel on an individual basis but is also constantly expanding the parameters of her job description. In order to serve the needs of the entire school population, she has created other modes of communication that extend beyond individual consulting. In order to fully use Stack as a resource, it is best to keep updated with her email list and CAP Facebook page, where she disseminates a vast amount of important information. Providing further opportunities to students, Stack coordinates over 30 college visits a year where students get to not only hear from the representatives that will read their applications but asks questions about each respective college. Furthering the ability for Cavaliers to market themselves, Stack coordinates a College Fair in conjunction with the Parent Teacher Student Association (PTSA). This College Fair proves to be one of the best opportunities for students to communicate with over 70 different representatives from colleges and universities across the nation.
Alumna Leila Iskandarani, who is now a freshman at Yale University, understood the assistance Stack could offer and worked closely with her throughout her senior year on various parts of her application process. "She offered a ton of useful advice, which I strongly recommend juniors and seniors take heed of," Iskandarani said. Realizing the great amounts of effort Ms. Stack takes in her work, Iskandarani decided to nominate Stack for the Yale Educator Award. Once nominated by Iskandarani, a committee of admissions officers from the school reviewed Stack's nomination and designated her a recipient.
"I decided to nominate Ms. Stack because I worked with pretty closely senior year and got an up-close look at how hard she works for her students. That kind of work shouldn't go without recognition," Iskandarani said.
With the Yale Educator Award serving as recognition of her tireless work ethic, it is evident Stack is a vital resource for Cavaliers hoping to further their education after high school.
[powr-social-feed id=2aa1b0e5_1537475917255]

About the Contributors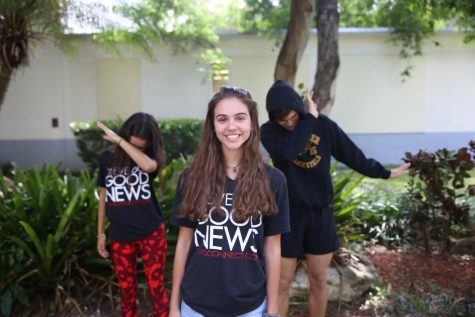 Emily Simon, Editor-in-Chief
Emily Simon is a senior in the International Baccalaureate (IB) program at Coral Gables Senior High. Serving as both the Features and Student Life editor for the 2017-2018 school year, she is very excited to serve as the Editor-in-Chief this school year. Other than writing for CavsConnect, Simon hopes to once again play soccer on the Gables team as well as continue her work with the Coral Gables Museum Project. She is also excited about serving as President of the International Baccalaureate Honor Society and Vice President of both Future Business Leaders of America and Art Club this year. She also plans to extend her work as the founder of Miami Springs Tutors and continue being an actively involved Cavalier. Emily is very passionate about emojis and Oxford commas, disagreeing with APA style's distrust of them. 😼💚🌻🐢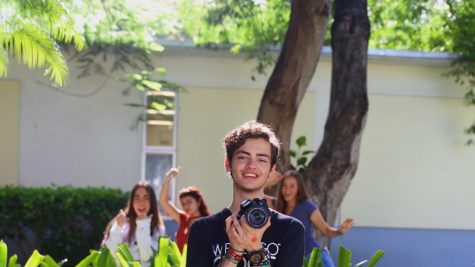 Andres Velasco, Multi-Media Editor
Andres Velasco is a senior in the International Baccalaureate (IB) program at Gables. During his final year in CavsConnect,  he hopes to not only improve his photography skills but also help the rest of the photographers as he takes on the role of Multi-Media editor. Described by his friends as funny, spontaneous, sarcastic and aesthetically pleasing, Andres is an England aficionado; he hopes to live there at some point in his life. Andres is an avid member of both International Baccalaureate Honor Society (IBHS) and Future Business Leaders of America (FBLA). Outside of school, he is the President for The Museum Project, where he also takes pictures. In his free time, Andres enjoys playing with dogs, watching comedy specials, and taking pictures of his friends. His philosophy, for both life and photography, is that there is beauty everywhere but it just needs to be found. Andres is excited about the countless unforgettable memories he will be making this 2018-2019 school year.