A Year of Novelty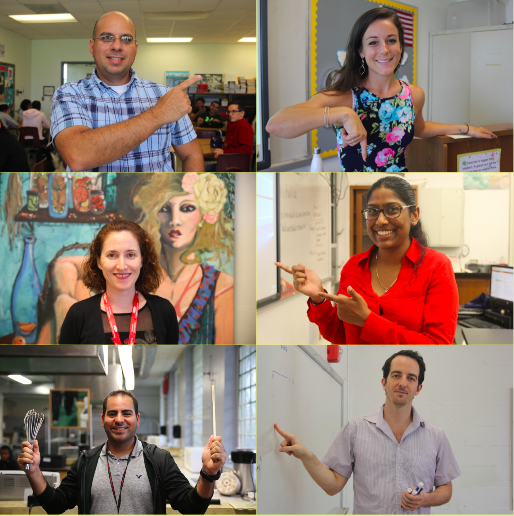 Hang on for a minute...we're trying to find some more stories you might like.
In the 2017-2018 school year, Coral Gables Senior High has been gifted with the arrival of many new teachers, who come prepared and trained to offer their knowledge and techniques to new students.
Tatiana Battisti is our new Italian teacher. She completed her bachelor's degree at Roma Tre University and her master's degree at the University of Tuscia. Aside from speaking Italian, she also speaks English, Spanish and Arabic. Tatiana Battisti is very excited to be a new member of the Coral Gables Senior High staff because the atmosphere is very friendly.
Mr. Dresner teaches English 1-2 as well as English and Critical Thinking. He completed his Bachelor's degree in English at Florida State University (FSU) and his Master's degree in Professional Writing at Kansas State University. "The students are very good, for now," Mr. Dresner said. This year he plans on helping students improve on and enjoy each of the reading processes, and to help them find their voice.
Micheal Flores was born in Miami and graduated from our very own Coral Gables Senior High. He is the new Culinary Arts teacher on campus. "Teaching students how to cook, delight their creations, and to create progress in the techniques for the several types of cuts in Culinary Arts." Mr. Flores is very content to be back at Coral Gables Senior High, and to support the teachers, staff and students once again, but this time as a teacher and not a pupil.
Ilan Grapel is the new IB Math and Geometry teacher at our school. He hopes to create a radiant and charming spark in students for mathematics and make them see math as an art, more than just a science. He feels satisfied and appreciative of the welcome that he has received from Gables.
Reshma Rallian is the Physical Science and Biology teacher. She hopes to delight us with her knowledge and new methods of Science in room 2106. She has a bachelor's degree from Florida International University (FIU) and plans to create a breakthrough for students in science by mixing fun in with the learning progress.
Brigette Kinney is our new IB English and Inquiry Skills teacher. She completed her Bachelor's degree at FIU and is currently working on getting her master's degree. "I hope that students take advantage of the time that is given to them and that they learn as much as they can, since students in this day have the benefit of taking advanced classes and receiving one-on-one attention from the teacher that you don't receive in College," Ms. Kinney said. She is very devoted to the IB program because it is a direct route for students to get prepared for the rigorous classes and expectations of college.
Michael Nesmith is the new Geometry and Geometry Honors teacher in room 1202. He hopes that all his students come prepared to class and are eager to learn. Mr. Smith has as his objective that all his students pass the EOC in Geometry and that we improve the results of the school.
Ernie Padron is the new Florida Learning Virtual School (FLVS), Credit Recovery, and baseball coach at our school. He expects good conduct from the students, and that the school's baseball team can play in every game.
"
Everyone at this school has been very attentive."
— Ernie Padron
Lauren Redondo is the Pre IB French 1-2 and Pre IB French 3 teacher. She is a University of Miami (UM) graduate, and her ultimate objective is for students to feel a great passion towards learning French. She is very excited to be part of a school where sports and activities play a fundamental role in the school.
Jailer de Jesus Sanchez Madrigal teaches numerous Spanish courses: Spanish Language and Culture AP, Dual Enrollment Spanish, Spanish IB A, Spanish IB SL, and Spanish IB HL. Mr. Sanchez is very proud to be part of the great family that exists between the students and teachers at Coral Gables Senior High.
Overall, Coral Gables Senior High is very enthusiastic to begin this new school year with these new teachers. Thank you to all the teachers who have joined us at Coral Gables Senior High. All members of the school are very grateful for the new teachers' presence and support to create the art of teaching together.

About the Writer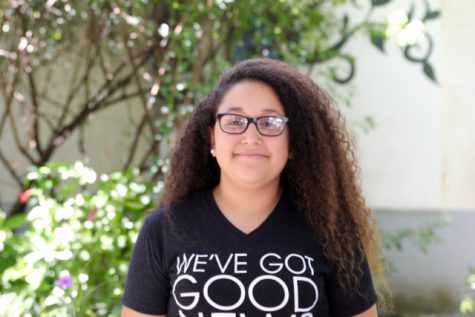 Vanessa Grau, Staff Writer
Vanessa Grau is an International Baccalaureate (IB) freshman who is thrilled to be starting high school at Coral Gables Senior High as a staff writer for...