New Teachers Experience Gables
Hang on for a minute...we're trying to find some more stories you might like.
With the first nine weeks of school out of the way, CavsConnect caught up with some new teachers at Gables: Mr. Gutierrez, Dr. Moore and Mr. Brilhante. Their experiences so far at Gables have been quite positive and they are looking forward to many more positive years on campus.
Mr. Gutierrez, English Teacher:
English teacher Mr. Gutierrez, has been teaching for 13 years.He teaches one Advanced Placement English Literature and Composition class as well as three 10th grade English classes. The other half of his job consists on being a Literacy Coach for Coral Gables Senior. The style of teaching he approaches is mostly hands-on and he is a firm believer in the gradual release of responsibility.  He often models what the students need to learn and gauge whether the concepts and lessons are being understood. Mr. Costa was an advocate for Gutierrez's transfer to our school.  It was through his invitation and Gutierrez's desire for a change that he decided to work at Gables. His experience at Gables has been remarkable so far. Gutierrez says he has never met a group of teachers, staff members, and administrators that are so friendly. He believes it is an honor to be at our school and is inspired on a daily basis. Instead of gaining something from his time at Gables, Gutierrez would like to give back. He wants to be able to make a difference, not only in the lives of his current students but in the lives of all the students supported at Gables.
"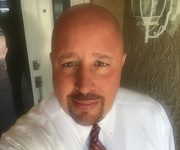 I am passionate about the English language and believe that all students require and need to master the necessary reading and writing skills to be able to lead successful lives. It is not to undermine any other subject, but Language Arts is by far one of the most remarkable subjects and it is my intention to transfer my knowledge to my students."
— Mr. Gutierrez said.
Dr. Moore, Chorus Teacher:
This is Dr. Moore's fifth year teaching high school. She has also taught college for three years and private music lessons for over ten years. At Gables, Moore teaches chorus, music theory, and music of the world but she also enjoys teaching acting and musical theater. Her style of teaching is a student-centered approach. She wants her students to leave her classroom with new knowledge that they can directly apply to their life, whether that be musical or not. Her overall goal as a teacher is for all her students to become individual, life-long, music learners. The diversity of Gables as well, as its strong connection to the arts, made Moore chose Gables as the new school where she would be teaching. Moore considers herself a life-long learner and hopes to learn from her students.
"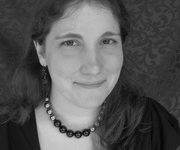 Music is a huge part of my life. It is my passion and my craft. It is what I have spent most of my life doing. I believe that the world needs more beauty, and as a musician, I have the ability to share that with the world."
— Dr. Moore said.
Mr. Brilhante, Math Teacher:
Mr. Brilhante is spending his third year of teaching as a new Geometry/Geometry Honors teacher at Gables. He believes he is a facilitator in the classroom; he promotes self-learning by allowing students to use their critical thinking skills to solve problems. What led Brilhante to choose Gables was its history, the spacious classrooms, and the welcoming faculty and students. From working here at Gables, he would like to take the experience of taking the feedback of students and applying to his job in order to improve and teach his students in a more proficient way. Brilhante is enjoying his time here at Gables, everything from the staff to his students is perfect for him and he wouldn't want to have it any other way.
"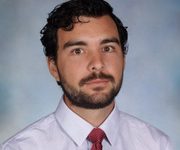 The significance of the subject I teach is simple, Geometry was my favorite subject when I was a student and I want it to be the same for my students."
— Mr. Brilhante said.
All of these new teachers have something unique to offer to our lovely, diverse community. We hope that they all continue to experience a good time while teaching in the halls of Gables.