Catch a Cav with Character: Caring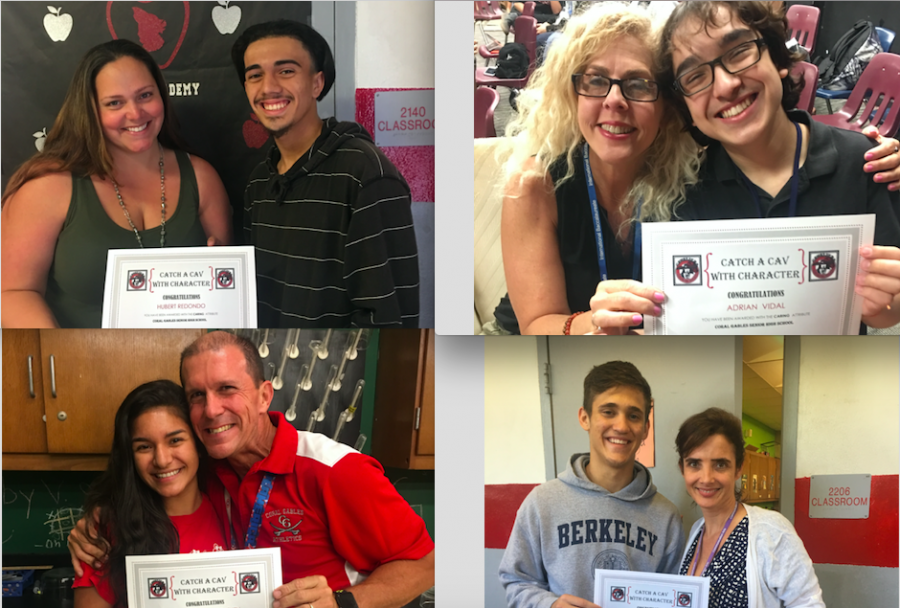 Caring, for some, is an instinct that may come naturally, implemented in one's routine with ease. This can undoubtedly be said for the four students chosen to be this month's Catch a Cav with Character. These four students have stood out among their peers for being caring individuals who are making a difference every day as they radiate kindness through their caring attitudes.
Grade 9: Hubert Redondo
Hubert Redondo has demonstrated his caring attitude by always being kind to his teachers and peers. He is always willing to lend an ear in order to fully give help to whoever may need it. Being a freshman in a school of over 3,200 students is not necessarily the easiest position to be in. However, Redondo has shown that no matter how young one is, it is always important to be kind to those who need a friend. For this particular reason, Redondo has stood out above his peers and continues to do so as he shares his kindness with all those he meets.
Grade 10: Adrian Vidal
Adrian Vidal is an individual who goes above and beyond to extend his caring and charismatic attitude both inside and out of the classroom. Vidal will make it his mission to assure that everyone in the area is comfortable and, most importantly, happy. If not, he will do his best to lift their spirits with his quirky jokes and relatable personality.
"I feel honored to be named as a Cav with Character for being a caring person. It is a recognition that is very much appreciated," Vidal said.
Grade 11: Thomas Harley
Being the current president of the school's Best Buddies club, Thomas Harley has had the chance to demonstrate his caring attitude with every person he has ever encountered. However, his kindness does not stop there. Harley, along with other members of his church, has traveled to various underdeveloped nations around the world in hopes of helping those who are less fortunate. During these trips, he has learned different cultures and ways of living from those who have had a different upbringing than his own, making him a well-rounded, caring individual who is always willing to lend a helping hand.
"Thomas is one of my very good friends. I have never seen such a caring person with a heart of gold," sophomore Raquel Dwight said.
Grade 12: Grace Sedaghatpisheh 
Grace Sedaghatpisheh is described as a "caring soul" by teachers and peers school-wide. She has run multiple drives through the school's Science National Honor Society, where she serves as the current president. With her drives, she always aims to help those in need, whether it be the victims who struggled after Hurricane Irma or raising money for LIMBS International, which provides prosthetic limbs to developing countries. Sedaghatpisheh continues to be an inspiration to those around her as you will always find her with a smile on her face and an open heart to help whoever is in need.
Having a caring attitude in a world that can at times be cruel is surely an important quality. Luckily, there are those whom one can always find with a smile on their face, ready to better the world with their uplifting, caring attitudes.
About the Contributor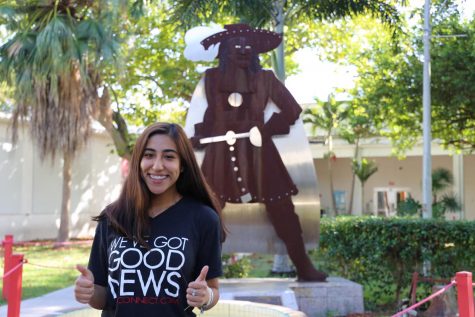 Jesse Zambrano, Spotlights Editor
Jesse Zambrano is a senior in the International Baccalaureate (IB) program. When she arrived to the US, it was clear to Zambrano how important it was to...