Pushing through the influence of an early 70s Cavalier that extends beyond just her alma mater, Dr. Lillian Glass's journey was nothing out of the ordinary. From an era intertwined with tumultuous events such as the widespread of colored television, through her path of succeeding in multiple professions, Dr. Glass makes her voice heard in the world of speech pathology, communications and media.
Throughout her time at Coral Gables Senior High, Dr. Glass was active in both academics and extracurriculars from from being ranked class seventh to being the president of the Junior Medical Health Association and the photography editor for the Cavaleon. Having a passion for journalism, Dr. Glass also transcended the normal high school journalist by being Gables' correspondent for WFUN radio, one of the widely heard stations at the time.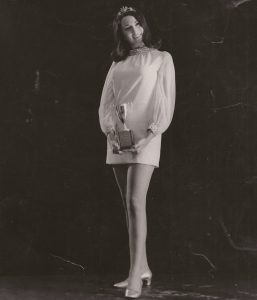 "We had a creative writing class together, and we instantly clicked. She was just the kindest and truest of friends, and it was fascinating to see someone so intelligent and down-to-earth retain that vision and desire to create the best possible life for herself. Even though my life took a different turn when I went to Tehran American School for my senior year; when I came back to Miami, it was like our friendship never missed a beat, even up to now," former Gables student Celia Divilio said.
Graduating within the top 0.1% out of 1,050 students in her Class of 1970, Dr. Glass went on to go to Bradley University where she received her Bachelor of Science in Speech and Hearing Sciences. Not stopping there, Dr. Glass continued to pursue the highest level of education in communication disorders and medical genetics, by receiving her doctorate degree from the University of Minnesota and a post-doctorate degree from the University of California, Los Angeles School of Medicine.
"Lilian was my student in 1969. Her positive personality and contribution to class discussion enriched the learning experience of all involved. She was conversationally brilliant, and I am proud of seeing her reach her full potential; she is the textbook definition of self-actualization," former Gables psychology professor Mr. Jack Robin said.
During her time at UCLA School of Medicine, Dr. Glass helped discover the Deafness-Oligodontia Syndrome along with Robert James Gorlin in 1979, which has helped many families enter into patient organizations to spread awareness of the disease and connect within themselves.
After finishing her postdoctoral training and becoming an associate professor at the University of Southern California for a while, Dr. Glass began her private practice in Beverly Hills, Calif. Treating her patients one step at a time, Dr. Glass has helped overcome speech and hearing difficulties, working with celebrities such as coaching deaf actress Marlee Matlin to speak and helping actor Dustin Hoffman speak more femininely for the movie, "Tootsie".
Taking a turn to write, in 1982, Dr. Glass published her first book, "How to Deprogram Your Valley Girl", becoming the first manual at the time that showcased how to get rid of the voice. Similarly, in 1995, one of Dr. Glass's books, "Toxic People: 10 Ways of Dealing with People Who Make Your Life Miserable",  became one of her bestsellers that illustrates 30 types of toxic terrors. Finding her ideal topic for writing, Dr. Glass expanded on the idea of human behavior, communication skills and body language by publishing 28 other books throughout now which have garnished millions of readers to purchase.
Having a share in the spotlight among stars, Dr. Glass has also been a frequent commentator on notable news and talk shows such as Entertainment Tonight, Cables News Network, Fox News, Microsoft National Broadcasting Company and Good Morning America. Dr. Glass has also appeared in reality shows such as being the body language expert on Season 8 of "Dancing With the Stars" and being a frequent interviewee on The Wall Street Journal and for Time Magazine.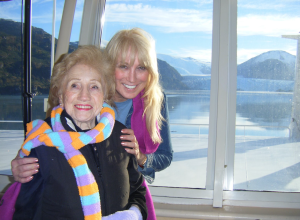 Wanting to pursue her dream goal, in 2017, Dr. Glass began her film career as a director by producing her first documentary "Reinventing Rosalee". Bringing in 57 awards across the world from the Canada, Barcelona and Berlin Film International Festivals, Dr. Glass produced three more documentaries, winning Best Female Director and Best Director multiple times along the way.
"She takes on every challenge; she doesn't say no to anything. She's gone about so many professions through her hard work and determination which is pretty impressive. I went with Lillian to the Palm Beach International Film Festival for one of her opening documentaries "Hey Beautiful" which was just marvelous," Class of 1970 alum Phyllis Greenburg Brown said.
More recently, on Oct. 20, Dr. Glass brushed on the realm of music writing and composing, releasing her first-ever album, "Love Healing", which features an insight into love and feelings.
Being inducted into the Hall of Fame by the Friends of Gables High on Nov. 3, Dr. Glass helps culminate the meaning of achieving greatness from her diverse careers. As she continues to create, inspire and innovate, her legacy is far from complete. Persevering throughout, Dr. Glass looks forward to returning to the school that helped launch her career from the beginning almost 53 years later.
"Try different things in your life because you may succeed, and if you look at my career as an example, I started as a speech pathologist and it evolved; I took many different risks, and it paid off with me becoming a filmmaker, author, a television personality and it just shows that you don't have to stay in one field and make up your mind early on in life. It can happen, even my precious mother Rosalee Glass began her acting career at age 90 and became successful by being in Super Bowl commercials, winning a senior beauty pageant and becoming an author at 98-years-old. So, do different things in life and don't be afraid to take risks because you may succeed," Dr. Glass said.