Emma Palanque Designs Her Future as a FIT Tiger
With the 2022-2023 school year coming to a close, the soon-to-be graduates are left with countless questions: "What college is right for me?", "What will I major in?" and "Will everything go according to plan?" However, rising tiger Emma Palanque has now conquered that feat as a future member of the Fashion Institute of Technology's class of 2027.
Throughout her life, Palanque has always had a strong tie to fashion, inheriting both her grandmother's and aunt's passion for the pastime. At around eight-years-old, Palanque began experimenting with all things fashion, creating sketches, and with the help of her grandmother, bringing those ideas to life with make-believe runways and themed collections. Growing up, Palanque continued to sketch and create at every opportunity from innovating with her medium at home as well as taking fashion classes at Coral Gables Senior High.
As Palanque's lifelong hobby transformed into her future mission, she discovered FIT University through a vlog-style YouTube video which narrated a day in the life as a fashion student. That initial love for FIT only grew when Palanque visited New York City on vacation during her junior year, envisioning a future where her passion can grow at the city.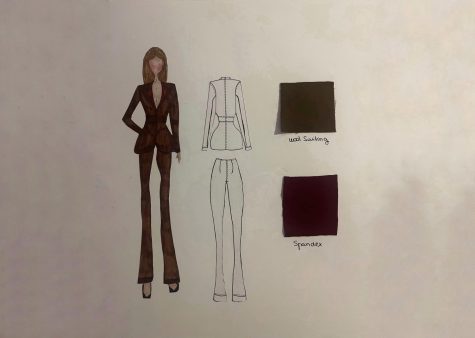 "What really got me was how it is not like a regular campus. We just don't have campuses like this in Florida. Instead of a traditional campus, it is a whole block of the city, 15 minutes walking distance from the Empire State Building. There was a Starbucks and a Barnes and Nobles. When, I went, I was like 'wow'. It was like a city inside the city, and I could imagine myself there, in New York. By the end of the trip, I was designing my whole new little life," senior Emma Palanque said.
Aiming to study at the number one fashion school in the world comes with its trials and tribulations as Palanque was initially rejected from FIT University. As Palanque grieved the decision, her longtime supporter, Genesis Mercado called FIT University, asking for the application to be reviewed again. After a series of phone calls with FIT admission officers, the group uncovered her application had been denied due to a systemic glitch causing her portfolio to incorrectly submit. Given a fair chance, Palanque finally received her acceptance letter.
"When she got her decision, I was genuinely taken aback, because it's something that not only is she good at, but the passion she has is so inspiring. I actually took it personally. So I called, because I know that she has too much to offer and explained to them the situation. I guess what they want her," senior Genesis Mercado said.
Through Palanque's many excursions, she has experienced all aspects of the fashion world. Having studied in Paris, France, at the École Supérieure Des Arts Et Techniques De La Mode, she became further familiarized with both fashion design and fashion marketing. In Palanque's courses at ESMOD, she practiced curating product designs as well as advertisements, while simultaneously creating a collection of designs she titled 'Collection ADN.' Palanque found herself enjoying the business work that would soon lead to the decision of picking Fashion Business, a major she never imagined she'd venture off into.
"I realized there I was kind of in between the two majors, because even though I love the creating and designing part of fashion the technical aspect didn't feel completely right for me. I enjoyed the fashion business classes more. I liked branding and marketing and curating the image of a brand and overall I'm glad I ended up with that," senior Emma Palanque said.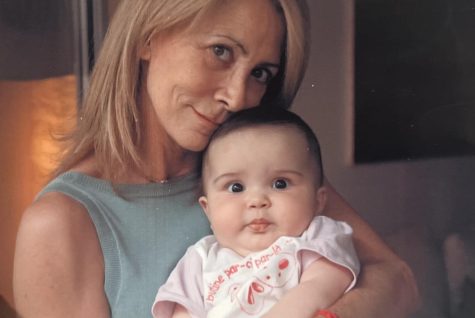 This decision would've been a detour for anyone, as the switch to Fashion Marketing resulted in her admission being pushed back to Spring Semester, but Palanque had other plans. After learning her FIT experience would be postponed, Palanque began searching for something to productively fill her time. It was then she found an internship in Paris, working for brands such as L'Oreal, Prada and Valentino. There, she will be coming up with marketing ideas and learning how to bring them to life before presenting them to real brands.
Hoping to one day manage and market luxury fashion collections, Palanque is ready to venture in whatever corner of the globe her love for fashion takes her through, weaving her family's roots and passion in the fashion industry.
Leave a Comment
Your donation will support the student journalists of Coral Gables Senior High School. Your contribution will help us cover our annual website hosting costs.
About the Contributor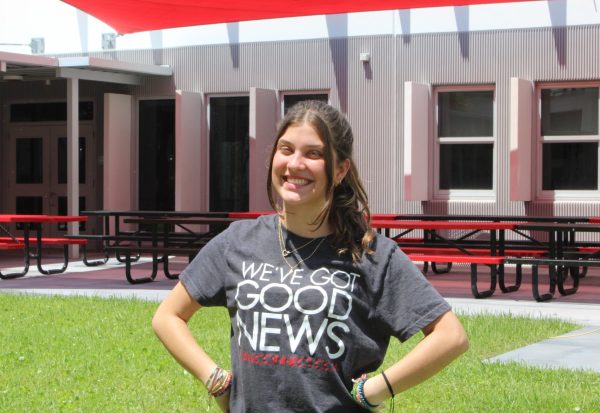 Lorena Acevedo, CavsConnect Staff Writer
Entering her final year at Coral Gables Senior High, senior Lorena Acevedo hopes to make this her most notable year yet. As returning member of Cavsconnect,...