Yoan Sanchez: Leaning on Music Every Step of the Way
For as long as he can remember, Yoan Sanchez has loved the sound of music. What started for him as a childhood pastime soon became a lifelong love for singing. Entering Coral Gables Senior High this year as a freshman, Sanchez is now more focused on music than ever, using his time carefully to keep up with schoolwork: all while working towards musical greatness.
Spending his afternoons focused on his vibrato, Sanchez has become a self taught singer-songwriter. Taking time to practice daily, Sanchez often spends several hours at a time singing songs and arranging his music.
Sanchez's overall love for music started when he was just in third grade at the Key Biscayne K-8 Center Winter Show. Here Sanchez sang a solo to an audience for the first time and continued to do so throughout his time there.
As Sanchez got older, his hobby grew into a passion. Drawn to YouTube videos of original songs, Sanchez spent hours signing along. During this time, Sanchez grew aspirations to one day sing professionally and began practicing every day. Now newly a high school student, Sanchez's spark for all things music is brighter than ever.
In addition to singing, in the past two years Sanchez has broadened his focus to include songwriting. Pulling inspirations from his life experiences of love and loss, he began writing to process those emotions and turn them into something beautiful. Recalling "seeing the music", Sanchez's process seems to naturally come to him as he often writes down just a few words on a page and finds a way to string them together.
"Singing, it's like positive energy. So when I'm just feeling bored or I feel, you know sad or happy I just see music. I put lyrics to my head. I see sounds and I imagine what my song would be like and I just write that into lyrics," freshman Yoan Sanchez said.
Aside from Sanchez's fondness for the time he spent singing, he has learned nothing helps him decompress more than a song. From a young age singing became how he processed his emotions. While navigating the hardships of life, Sanchez seemed to always turn to music in all forms. Music has provided him with comfort: whether it be as a listener, singer or writer.
"With singing and listening to music, I can just like get out mentally of places that bother me. I'm almost always listening to music on my phone. With that like to add on to when I feel nervous or stressed out, I think music is a way of escaping that and feeling better," freshman Sanchez said.
"
I felt like he had real talent, and his stage fright was holding him back. I motivated him by showing him there's nothing to be afraid of, and by doing that, he got more comfortable performing in front of people,
— Gabriel Catellano
Though he sometimes suffers from stage fright, Sanchez's supporters are what push him to step out of his comfort zone and perform. With motivation from the friends in his corner, Sanchez often finds himself at center stage. Most recently, Sanchez performed at the Gables's Black History Month show singing Dandelions by Ruth B. Sanchez's participation in the event came from the encouragement of his friend Gabriel Castellanos, who spoke with the show's coordinator in hopes of getting to see his friend do what he loves on stage.
After agreeing to audition and being selected to sing in the show, Yoan used music to stay grounded and away from his stage fright. Focusing on his breathing at every practice, Sanchez pushed through his nerves and delivered an amazing performance.
Aspiring to produce music, Sanchez hopes to make connections in the music industry and help bring new artists out into the world someday. For now, he continues one step at a time, focused on enriching his skillset and making music he is proud of as he prepares to one day step into the spotlight.
View Comments(1)
Your donation will support the student journalists of Coral Gables Senior High School. Your contribution will help us cover our annual website hosting costs.
About the Contributors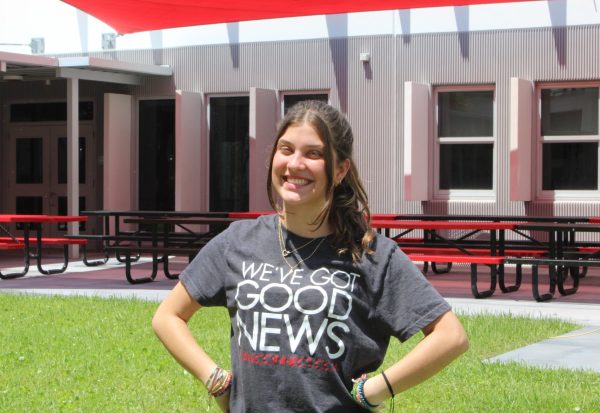 Lorena Acevedo, CavsConnect Staff Writer
Entering her final year at Coral Gables Senior High, senior Lorena Acevedo hopes to make this her most notable year yet. As returning member of Cavsconnect,...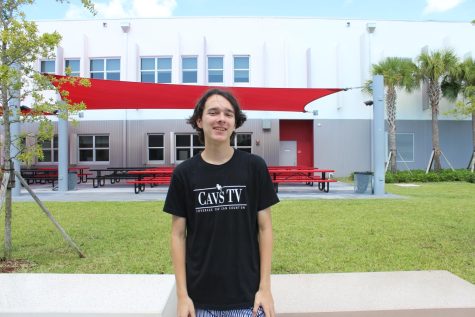 Griffin Byrd, CavsTV Staff
Griffin Byrd is currently a junior in the IB program. This is his second year in CavsTV and he hopes to make more memories with the new crew. Outside of...