Silver Knight Nominees: Class of 2023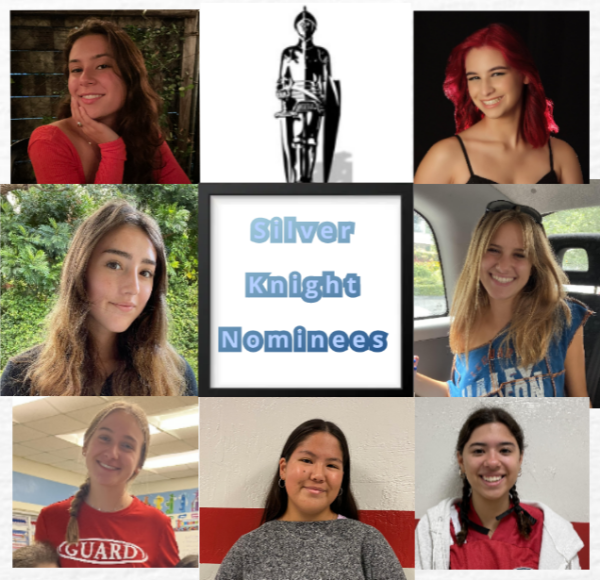 The Miami Herald Silver Knight award, a scholarship program in Miami-Dade and Broward, is offered to outstanding students who create service projects centered around a passion they are devoted to. The program consists of 15 different categories, resulting in a total of 15 winners from each district. One student per category is nominated by each school to compete against one another for the title of Silver Knight. On Oct. 7, 2022, Principal Tony Ullivari announced the seven Cavaliers who will be representing Coral Gables Senior High.
Athletics: Audrey Simon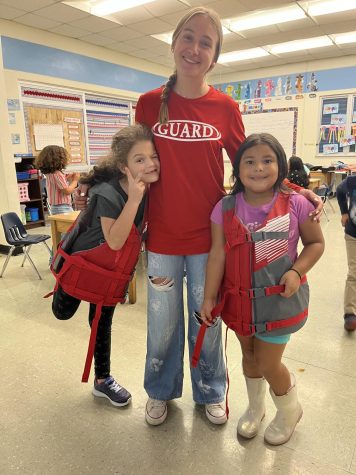 When it comes to being a student-athlete, Audrey Simon has got it all; she is in cross country, track-in-field and basketball while simultaneously managing her academic extracurriculars as president of the International Baccalaureate Honor Society and vice president of Student Council.
Since last April, Simon has been going to E. W. F. Stirrup Elementary School and Miami Springs Montessori School to educate the students on water safety with a program called Longfellow's Whale Tales. The program is designed to inform youth about the possible dangers that come with swimming, giving them tips and tricks to prevent disasters that happen in or around the water. 
In the past, Simon has experienced personal misfortunes with water and its perils. Having experience as a lifeguard, she thought it would be appropriate for her to introduce and reinforce the importance of water safety in her community. If anyone would like more information on the Longfellow's whale Tales program, follow their page @longfellow_whaletales on Instagram. 
Drama: Sophia Gonzalez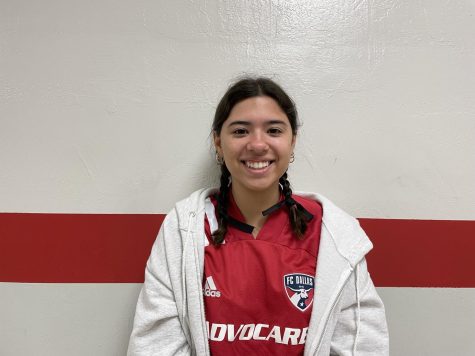 Volunteering at E. W. F. Stirrup Elementary School, Gonzalez discovered that the school had recently cut its budget for the arts program. As a result, the children were often complaining about the lack of fun electives.
In an attempt to cheer up the kids and give them a creative outlet, Gonzalez established an after-school program dedicated to theater alongside her friend, Ariana Alvarez. Together, they visited the school and worked behind the scenes to set up and promote their new club. The students participated in memorization games to become more comfortable with learning their lines and to help them understand the art behind theater. Towards the end of the school year, the students put on their own play called, "Don't Judge a Dragon By Its Cover", which was was about a princess and jester on a journey to save the prince from a dragon.
English and Literature: Nicole Bolhman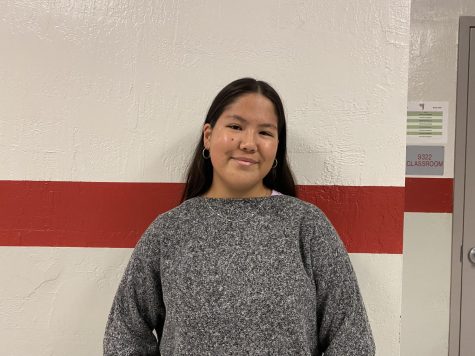 As a girl scout, Nicole Bolhman was looking for a way to meet the criteria for the Girl Scout Gold Award Project: resolve a problem in your community. At the time, all teachers, students and staff had returned to physical school after their COVID-19 year of online learning. Bolhman realized that the pandemic would soon be documented and be put into the next generation's history books. With the support of her mom, she came up with the idea of opening an essay contest at Gables durinng her sophomore year. Tying the prompt back this difficult time, she decided on the final product of, "How has COVID-19 affected you?".
The summer prior to the contest's release date, Bolhman ran hand-made masks and sold them to raise money to sponsor the awards given to the top three winners. With that money, she officially opened the contest to students of all grade levels during her junior year. Bolhman promoted her essay contest by convincing teachers to give extra credit and having the Parent Teacher Student Association showcase it through social media. She would like to personally thank Christina Jackson from the PTSA for helping her spread the word about her contest.
General Scholarship: Lucia Chico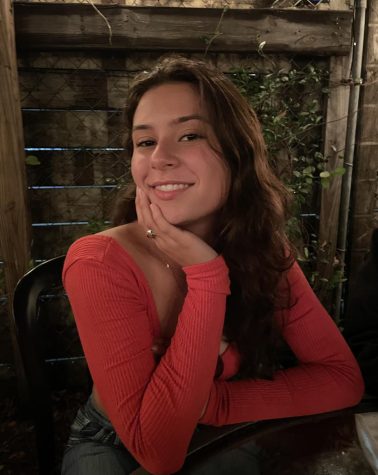 Chico, a senior in the International Baccalaureate program, started her Silver Knight project at the end of her sophomore year, partnering with fellow nominee Marina Devine. In their Advanced Placement Human Geography class, Ms. Cosgrove taught her students about the consequences of large-scale agriculture and how it contributes to climate change. 
"We were just talking one day in lunch and we both had a light bulb go off in our heads. There were these abandoned garden beds and we thought 'Why don't we go fix them and bring this message of small urban agriculture here to our school?' So we did," senior Lucia Chico said.
The Gables Garden Project was founded by Chico with the initiative to combat climate change while simultaneously teaching students about sustainability and the importance of taking action to combat this crisis. Even after being recognized nationally for their project, they are determined to continue expanding their impact and open up new gardens around Gables.
Speech: Elise Ballart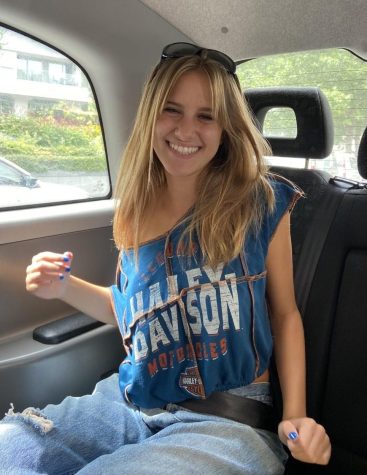 Ballart has been involved in her community throughout her entire high school life. However, in her junior year, she wanted to do more than just volunteer work, so she decided to create a project centered around her passion for women's health.
"I feel like [feminine hygiene] is seen as taboo to talk about. The goal [of the project] is just to educate women who might not have access to education on their bodies and get them more aware because it just starts with yourself," senior Elise Ballart said. 
Working with her co-founder, Michelle Gara, a student at Coral Reef Senior High, they visit the Lotus House, a homeless shelter for women and children. At the shelter, they gave presentations to educate women on how to take care of themselves properly. Additionally, they plan and execute donation drives with the aim of collecting feminine hygiene products.
She hopes these presentations will not only improve their overall health but also help them apply what they have learned. Ballart plans to continue advocating for women's health and slowly conform the topic of women's bodies to be normal, comfortable and openly talked about. 
Vocational-Technical: Marina Devine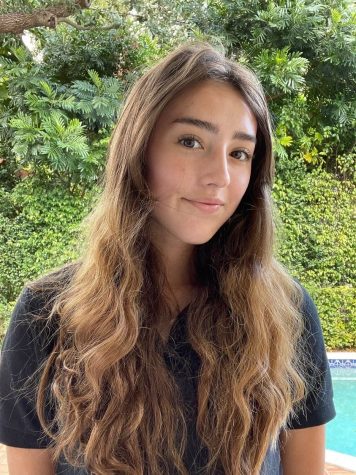 Marina Devine founded the Gables Garden Project with her best friend, Lucia Chico. Around the home of the Cavalier, they have planted tea trees, herbs and flowers. Each garden targets a specific issue in the community. For instance, one area is known as the Mental Health Garden where students can practice mindfulness. It is filled with therapeutic and medicinal herbs such as lemongrass, rosemary, mulberry and clary sage.
The Butterfly Garden was also cultivated to be filled with pollinators, who are attracted to the flowers they have planted such as salvia and ruellia. The third garden, which they plan to create soon, will be their produce garden, to represent food insecurity in Miami.
Since its conception, the project has received a lot of support from the Political Activist and Civic Engagement Club and its sponsor, Ms. Lezcano. Additionally, the PTSA awarded them a grant to help them get the project started and recruit student volunteers to assist in the hands-on activity of planting seeds and creating the gardens.
Their project also won a national award, the National PTA Outstanding Youth Advocate of the Year Award. This award is given to those who exemplify the qualities of creativity, leadership and dedication of students who have positively impacted their school and community.
World Languages: Cheryl Fiffe
Cheryl Fiffe comes from a long line of family history in Cuba. Fiffe's aunt was diagnosed with a severe medical issue 20 years ago that required her to undergo surgery. However, the hospital she was sent to did not have the necessary medicinal technology to perform the surgery. She was later transferred to a church that fortunately had enough medicine to supply her aunt.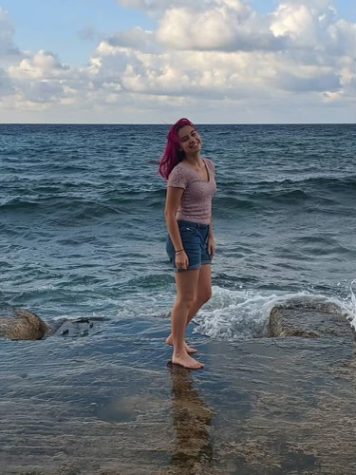 "[That church] is the reason she's alive, and I wanted to give back to them and continue helping people. I've asked other people from Cuba and most of them have similar stories where they have to help each other out because there's no real place to find these resources," senior Cheryl Fiffe said. 
Wanting to give back to the church and community that saved her aunt's life, she organized a donation drive. With the help of Mr. Sanchez, she collected a large donations from the school. In total, 100 pounds of medicine and medical supplies were sent over to the church in Cuba that saved her aunt's life. From there, the church distributes the medicine to homes around the community free of charge. 
---
For the time being, these Cavaliers are going to go through stage two of the scholarship process. This process includes interviews and writing supplements to find out if they are one of the 30 winners announced in May. The winners will receive $2,000, a roundtrip ticket to anywhere in the U.S. and the coveted Silver Knight statue, as well as having their pictures posted in the Miami Herald.
Leave a Comment
Your donation will support the student journalists of Coral Gables Senior High School. Your contribution will help us cover our annual website hosting costs.
About the Contributor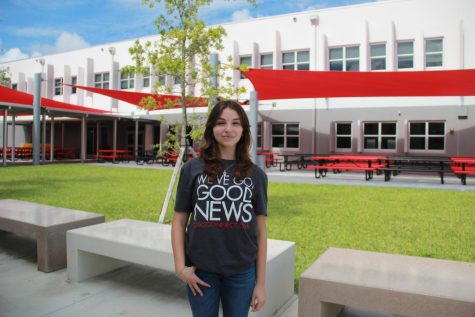 Melissa Hernandez, CavsConnect Staff Writer
Melissa Hernandez is a sophomore in the Academy of Finance at Coral Gables Senior High. Eager to leave Miami on a journey of higher education, she involves...