HIP: Training for our Health
With the start of the new school year, clubs and activities are back in motion, enhancing the high school environment for all students. One of these clubs is the Health Information Project, a student-led organization found in high schools across Miami-Dade County in which Peer Health Educators teach important health topics to the freshman classes. PHEs are not expected to be well-versed in the content they will teach, so they undergo an extensive training process that involves learning the information they will be covering with students and practice presenting. 
As a student sponsored club, the HIP board is also required to go through a board training in order to procure their responsibilities, schedule for the upcoming school year and receive the necessary materials such as PHE applications and posters to promote all things HIP. On Sep. 14, 2022 the Coral Gables Senior High HIP board met with schools from across MDCPS and HIP faculty sponsors at the Lakeside Exposition Center in the University of Miami for the annual board training.
"The training is always fun, I get excited to see the board interact with each other and work together to improve their presentation and public speaking skills," HIP sponsor Mrs. Leal-Garcia said.
At the training, Chief Executive Officer and Founder of HIP, Risa Berrin, introduced herself and her fellow founders while providing pointers on how to become better speakers and presenters. Throughout the event, board members participated in various sample presentations and activities to reinforce and receive feedback on their public speaking abilities. Additionally, HIP faculty sponsors and coordinators brainstormed with board members, devising techniques to hold the audience's attention and maintain a stage presence.
"
I'm looking forward to passing all of the training that we went through to our PHEs in order to make this a great year for HIP: I'm trying to make it fun, exciting and a time to remember,
— senior Armando Camejo
"The most important thing I got out of the training was tips on better communication and presentation skills. I'm eager to use everything I learned to teach the new freshmen about everything they need to know," senior Yulian Ochoa said.
The board members also participated in team bonding exercises. Each member of the board exchanged constructive criticisms with each other by praising something they did well when presenting a sample scenario, followed by suggestions for something they should implement or improve for next time.
"At the training, I feel like we learned a lot about everyone on the board that we didn't know. It's really important for me to have a connection with everyone, because if we aren't connected then the rest of the club will fall apart," senior Jazzmin Chavez said. 
Now trained with the guidelines for giving feedback and presenting in front of a large crowd, HIP board members can transfer what they have learned to their fellow PHEs. Once the PHEs have been adequately trained, HIP can officially commence in-class presentations and strive to educate the 9th-grade student body on major health topics such as mental health, substance abuse, accessible healthcare resources and more.
If any Cavaliers have any questions or wish to find health resources based on location or need assistance over local and national hotlines, the HIP website at behip.org is available to everyone. Additionally, any student can talk to the PHEs and the Gables HIP faculty sponsor, Mrs. Leal-Garcia in room 9305, to be directed to medical professionals. As always, remember to: be smart, be healthy and be HIP.
Leave a Comment
Your donation will support the student journalists of Coral Gables Senior High School. Your contribution will help us cover our annual website hosting costs.
About the Contributors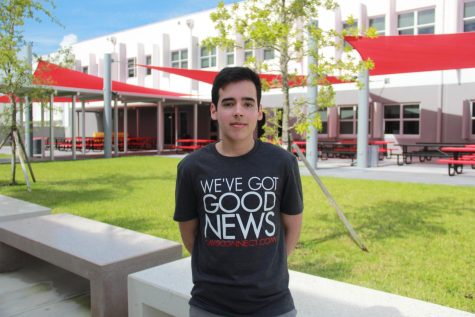 Edgar Perez, CavsConnect Staff Writer
Edgar Perez is a senior in the International Baccalaureate program starting his first year in CavsConnect as a staff writer. He is excited to extend his...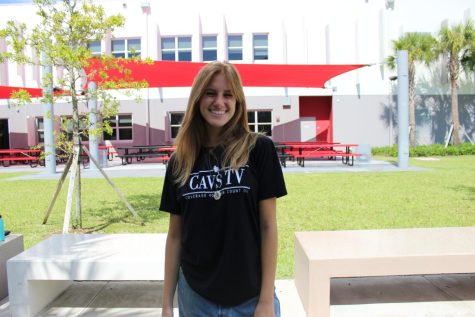 Elise Ballart, CavsTV Video Editor
Elise Ballart is a senior in the International Baccalaureate program at Coral Gables Senior High. She strives to end her high school experience by applying...