A Positive Mindset: Justin Morina Keeps on Swinging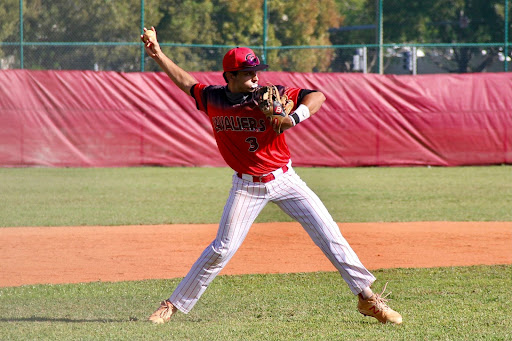 With an abounding number of athletes, Coral Gables Senior High School offers students a place to unleash their full potential whether it be on the field, court or pool. For International Baccalaureate senior Justin Morina, it is an opportunity to enjoy his final stint at Gables as a baseball star and captain. Amidst the 2022 spring season, the Cavalier baseball team is rallying under their captain, a dedicated student-athlete.
Coming from a heavily-engrossed baseball family, Morina was introduced to the sport at 3 years old. While his father only played high school baseball, his older brother, Jordan Morina, a former Gables student, ended up playing for St. Thomas University. Inspired by his family members, Morina played for various local sports leagues such as the Miami Youth Baseball Association.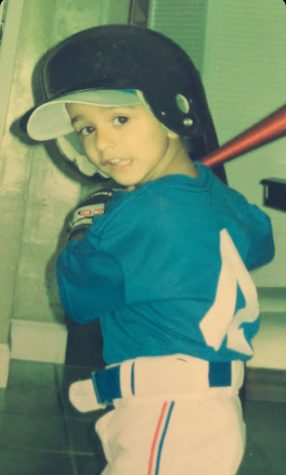 The current third baseman for the varsity squad, Morina remembers playing this position since he first stepped onto the field. Known as the "hot corner", the position involves high paced ground balls always coming his way. Although a difficult task, Morina takes pride in defending and considers it one of the most important roles on the field.
"I take pride in doing my job at [third-base] extremely well. Personally, it makes defending very fun and there is constant action coming your way, so you are able to make plays and stay a part of the game," senior Justin Morina said.
As he got older, Morina began to pursue more competitive ways to showcase his passion. After finding the Miami Elite, he began to compete with their travel baseball team, an experience which prepared him for the rigor of high school sports.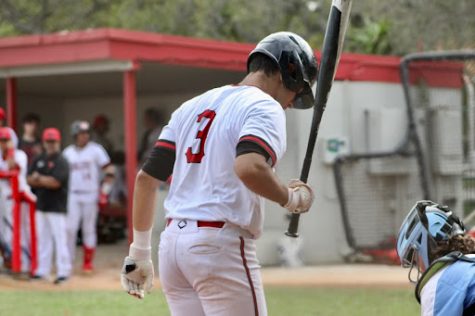 Aspiring to continue his winning streak, Morina carried the athlete mentality over into Gables. Upon being selected for the varsity team, a major triumph for a freshman, he established his presence on the Cavalier baseball team. Playing on both the varsity and junior varsity teams during his first year at Gables, the senior was named Most Valuable Player of the JV team. In addition, he was also recognized with the Most Impactful Player award as a junior.
Every year, Morina strives to develop as a player both physically and mentally. While as a freshman he did not have much say in the team, after gaining more experience under his belt, he began to assume the leadership qualities of a captain.
"Justin is definitely our leader. He not only sets the example to younger guys but to upperclassmen. He's a great captain and maintains determination in every situation," junior Idiael Diago said.
While supporting his teammates, Morina also takes time to improve on his own skills by fielding ground balls or having batting practices. He also frequently hits the weightlifting room, performing intense weight exercises such as crossovers, tricep extensions and bench presses.
"Over the years baseball has taught me many lessons that can be applied to everyday life. That being, there will be ups and down but it's your attitude that determines your success," senior Justin Morina said.
Looking to continue his baseball journey past high school, Morina is open to any opportunity that comes his way. Despite not receiving a scholarship, he has been accepted into the University of Florida and plans to try out for the walk-on team there.
Although uncertain of his future, Morina has set his eyes on leading the Cavalier baseball team to a district title for the 2022 season. Striving to fulfill his goal of winning a state championship, Morina is preparing for the next game on March 21, a game that will hopefully earn him a road to the playoffs.
Leave a Comment
Your donation will support the student journalists of Coral Gables Senior High School. Your contribution will help us cover our annual website hosting costs.
About the Contributors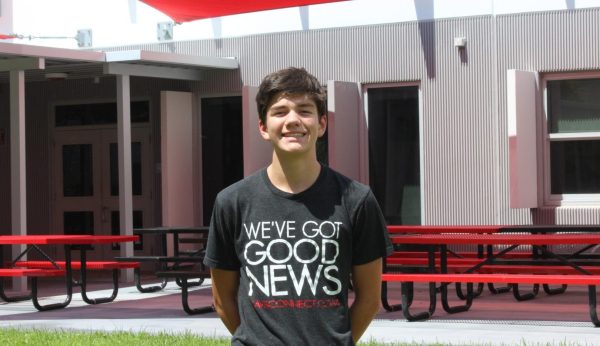 Andres Rodriguez, CavsConnect Sports Editor
Andres Rodriguez is a junior and retains the title of CavsConnect Sports Editor. Studying in the International Baccalaureate program, Andres is looking...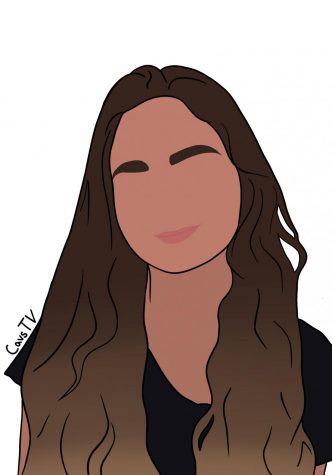 Maria Fernandez, CavsTV staff
Maria Fernandez is a Sophomore in the International Baccalaureate program at Coral Gables Senior High. Maria loves being behind the scenes and in videos,...