Hall of Fame Inductee Ron Yacoub Makes his Mark on Gables
Once a curious and wide-eyed high schooler, physical therapist and entrepreneur Ron Yacoub returned to Coral Gables Senior High as an accomplished professional to be inducted into the school's Hall of Fame. As he celebrates his past successes and accomplishments throughout his career, Yacoub appreciates the impact that the roots he planted at Gables had on his development as an individual.
As a budding teenager, Yacoub spent much of his time outside of the classroom playing football on the school's team. Even with this passion for sports, Yacoub could not envision a clear path for his future. Although he did not realize it, one of the more testing moments during his time at Gables was what opened the door for his career: a major knee injury. After having surgery and beginning recovery from the injury, Yacoub was introduced to a physical therapist whose work showed him another side of the sports industry.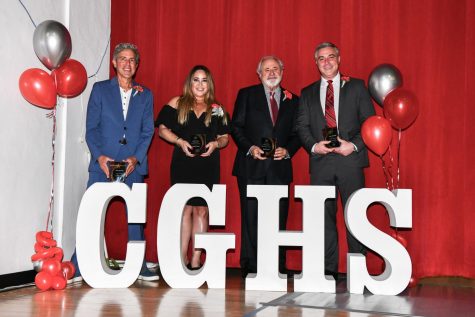 Because of this new spark of interest, after his Gables graduation in 1992, Yacoub decided to major in Biology on a pre-medicine track at the University of Miami. Further study in this scientific field solidified his passion for physical therapy, and he decided to further pursue a Master of Science at UM's Physical Therapy Graduate School. Staying close to home for much of his education allowed Yacoub to grow fond of where he was raised.
"I'd stayed in town and worked here pretty much all of my life… of course, I realized that Coral Gables and Miami are my home," Ron Yacoub said.
Not only did Gables facilitate his interest in physical therapy, but it also garnered a friendship that would later help kickstart Yacoub's career. Mike Lowell, former Hall of Fame inductee and retired Major League baseball player, was a classmate and close friend of Yacoub's. As Yacoub completed his education
and began his own physical therapy practice, Lowell encouraged him to expand his work and offered to be one of his first clients. This connection cultivated Yacoub's career and led to some of the highlights of his work thus far.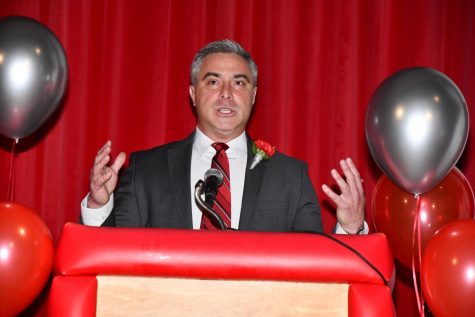 "I got to see several world series championships and I was able to help Mike [Lowell] prepare for his season and after he won the world series, I experienced the [victory] from beginning to end alongside the team," Ron Yacoub said.
In 2005, Yacoub officially established his Miami-based physical therapy practice, Pinecrest Physical Therapy. With comprehensive treatments that greatly benefitted patients and careful networking, Yacoub's practice gained notoriety in the community. Because of said popularity, the clinic's services were able to expand across several locations throughout the city.
As one of Yacoub's most recent business expansions, Pinecrest Physical therapy partnered with the Casa de Campo Resort in the Dominican Republic to establish the first overseas location of his services. Although this international partnership was a new experience for Yacoub, he has since persisted and created yet another clinic to further his goals of providing safe and thoughtful medical care.
"I have had very good experiences in my job and in my life, and a lot of [those came] from making a name for yourself [through] hard work," Ron Yacoub said.
Nearly 30 years after his time as a Gables student, Yacoub is making a lasting impact on its surrounding community with the recent establishment of a local clinic. Yacoub hopes that this branch of his practice will benefit the athletes attending Gables and potentially inspire students to pursue physical therapy.
Looking back on his high school years, Yacoub stresses the importance of making the most of friendships and the flexibility of youth. As he continues through his career, he promises to never lose the memories and lessons he learned throughout his time at Gables.
"Life goes on, and here we are 30 years later, 10 clinics later, it all came from Gables," Ron Yacoub said.