Meet the 2021-2022 PTSA Board Members
While the hustle and bustle of students and teachers is usually the center of attention at Coral Gables Senior High, there are plenty of people behind the scenes that help the school grow and thrive. Among these special few is the newly elected Parent Teacher Student Association board.
With some new faces and returning members, the PTSA board members are prepared to accomplish goals and plan events that will make the 2021-2022 school year memorable for every Cavalier.
President: Bill Beardslee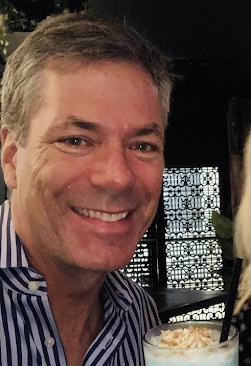 President Bill Beardslee is entering his third year as a member of the PTSA board. Previously having served as both the Secretary and Treasurer, Beardslee is familiar with the Gables community. His duties as President for this year's PTSA are to direct the organization while gaining and maintaining the trust of its members and contributors, as well as increasing the organization's impact on the school.
When it comes to goals for this school year, Beardslee plans to keep financially supporting school athletics as well as the programs that Gables has to offer. Additionally, he wants to evaluate and help the areas of the school that need the organization's attention the most.
"For students, get involved in one of the many clubs and organizations at Gables. Pick one, maybe two and get involved. As for parents, the PTSA is a great way to get involved in the school, and help influence your child's education and high school experience," President Bill Beardslee said.
Vice President for Administration: Tracey Devine-Guzmán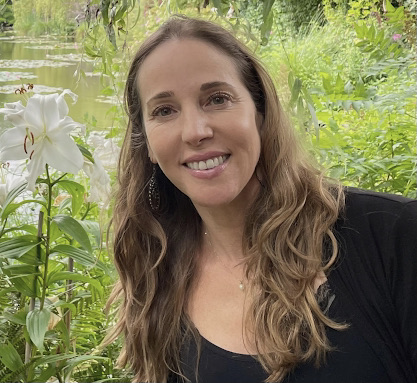 As Vice President for Administration, Tracy Devine-Guzmán coordinates PTSA volunteers as well as fundraising to support student and teacher initiatives. Her third year involved in the Gables PTSA and second on the board, Devine-Guzmán is looking forward to working on school projects such as that of improving the teacher's lounge and the beautification of the Gables Garden Project.
With her two children attending Gables as a sophomore and junior in the International Baccalaureate Program, making sure Cavaliers were provided the right tools for success was of utmost importance for Devine-Guzmán. When her eldest daughter started at Gables, the vice president realized how minimal family participation was at the school and decided to start volunteering. She has been working alongside the Gables PTSA ever since.
"We need your support. Every minute of volunteerism is precious and deeply appreciated," Vice President Tracy Devine-Guzmán said.
Vice President of Membership: Marcela Tampied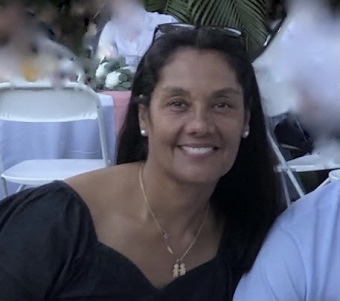 Marcela Tampied is the Vice President of Membership and is entering her fifth year as part of the Gables PTSA. Her main job is to increase participation through volunteering and involvement with students and events. After bringing in new members, she then informs them on what their membership means and plans out how the money donated to the PTSA translates into students' everyday lives at school.
One of Tampied's priorities for this school year is to make Gables students feel at ease about the COVID-19 situation so that they can focus on their academics through in-person learning without concern for their safety.
"For our parents, we are here for you. We are the PTSA for the whole school. Reach out to us for any concerns or questions about the school or even our programs and academies. Think about volunteering even for an hour a year. Working with and for the kids is very rewarding," Marcela Tampied said.
Treasurer: Adam Fels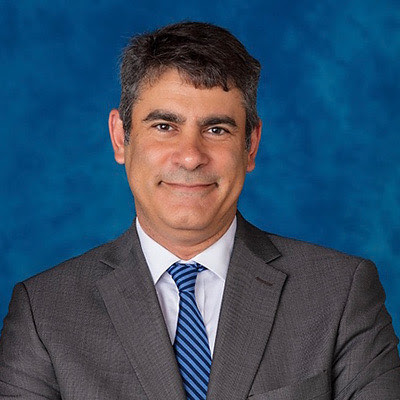 First-time Gables parent, Adam Fels, is beginning his first year as treasurer for the PTSA. His daughter who is currently a sophomore at Gables is what initially encouraged him to become part of the PTSA. Fels wanted to become more involved and get to know the school more personally.
The treasurer's job consists of managing the organization's money intake as well as its expenses for school events and activities. Hoping to create a safe, happy and healthy year in which students and teachers can transition back to full-time in-person learning, Fels is prepared to start off the 2020-2021 school year.
"Join the PTSA and engage, this is a wonderful school that deserves all your support," Treasurer Adam Fels said.
Recording Secretary: Kate Bohlmann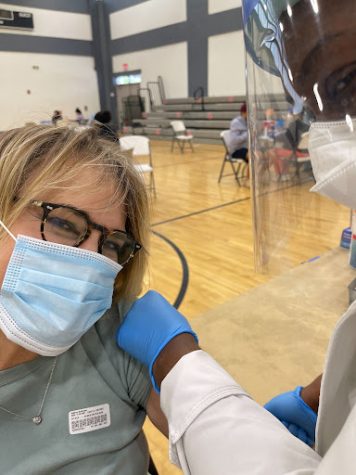 Both a Gables alum of 1980 and current Gables parent of an 11th grade IB student, Kate Bohlmann has been deeply involved in her alma mater. She was originally inspired to join the PTSA because it is an easy way to give back to the community.
Bohlmann has since then collaborated with parents and teachers at Gables and watched their kids excel both academically and as people throughout the two years she has been part of the organization. Bohlmann's job on the board is to record the minutes at each meeting and help out with other school events.
"High School might not be sunshine and roses every day, and that's fine. The avenues that exist in high school are amazing, but parents may not quite remember what it's like to have eight classes and an active social life, after a global pandemic. It's all about having a lot of grace and patience. A lot of people want you to succeed, even if they do not know you," Recording Secretary Kate Bohlmann said.
Corresponding Secretary: Margaret Shippey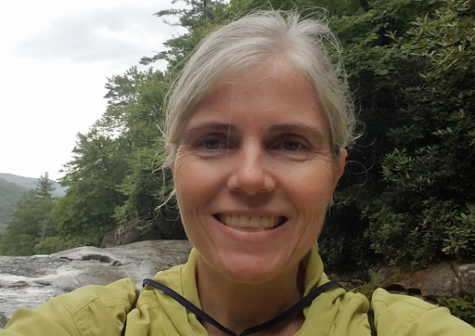 Margaret Shippey is entering her sixth year of service in the Gables PTSA. This school year she is serving as the Corresponding Secretary, which is no surprise as she has always focused on communications throughout her time on the board. Her position consists of gathering information from the PTSA, Gables and the Coral Gables community and making it easily accessible for families and students in school.
"Gables is a big place and there are lots of great things going on. Do not miss out. Stay informed," Margaret Shippey said.
With everyone back to school in person, the PTSA is striving to create the spirited environment that defines Gables. With the help of different student activities and events, the PTSA is confident they can make the best of the 2021-2022 school year.
For more information on the Gables PTSA, click here. To subscribe to the PTSA'S weekly email newsletter, just text "Gables" to 22828 to get started.